---
The 2017 Mitsubishi Outlander is More Than You Think
26

Sep 2017

We found out a lot about the 2017 Mitsubishi Outlander by just asking a few simple questions. Of course, we just happened to ask the right person: a salesman at Sunset Mitsubishi. He knew everything about this great vehicle and he told us whatever we wanted to know.
2017 Mitsubishi Outlander
One of and the first questions I asked was how fast can it go. He said there are several trim levels and several engine options so it depends on which one you get. He then told us that the Outlander GT model with a V6 3.0-liter engine and all wheel drive can reach sixty miles an hour in 7.5 seconds, which is actually very good for its class. We then asked about the fuel economy in the Outlander. He said that once again, depending on the size of the engine, etc. the Outlander can get up to 25 miles per gallon in the city and 31 mpg on the highway. Wow! It was getting better and better as we went along.
He told us you can even tow things like boats and trailers with the Outlander – up to 3,500 pounds when properly equipped. Then he addressed safety, which turned out to be extremely interesting. He told us about all the airbags on board including side curtain airbags, front seat side airbags and a driver knee airbag. Then he mentioned cool stuff like a rear view camera so you won't hit anything or anyone.
He said the Outlander was equipped with traction and stability control, which we liked, hills start assist, which we could have used in our other car that was not a Mitsubishi. He then told us about the antilock brakes, the 360-degree camera system, automatic braking, lane departure warning, rear cross traffic alert, forward collision mitigation and blind-spot monitoring, which put us at ease. Braking was very good in the Outlander: at 60 mph it could come to a dead stop in 121 feet.
He then took time to show us the interior of this great car, which was a unique experience in its own right. It had a 6.1-inch touchscreen, which was in exactly the right place to make it easy for the drive to use it. He pointed out all the storage capacity and how to operate everything and once we were done there we took it for a test drive and we just fell in love with it.
Recommended Posts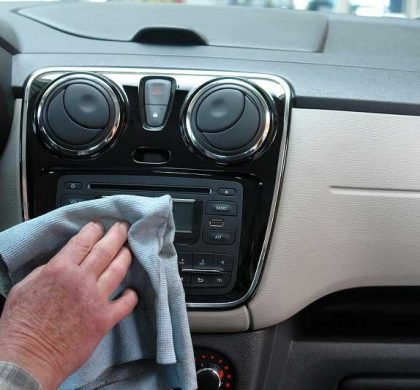 25 Jul 2018 - Cars