With the advancement of smartphone cameras in recent years, conventional cameras may as well be a thing of the past. Whether you're exploring exotic locales or documenting once-in-a-lifetime experiences, why carry around that bulky old camera when your lightweight, easy-to-use smartphone can capture and instantly share astounding travel photos within seconds?
Amazing Travel Photos
Below are seven ways to help you get the most out of your smartphone:
Keep Your Image Straight and Steady
From an abandoned farmhouse in an idyllic country field to the game-winning score, a quality photograph is one whose main subject appropriately rests within the frame without so much as a tremor. The best way to carry out a well-framed photo with a smartphone is to access the camera mode's gridlines. This tool allows you to create a balanced composition every time you use it. Consider the use of a tripod to achieve efficient steadiness of hand when shooting your pictures. In this way, even the most kinetic of conditions will produce a clear and stable image to admire for years to come.
Be Mindful of Lighting
Depending on the time of day as well as the specific event being filmed, outdoor and indoor settings have one essential detail in common: lighting. Using your smartphone's flash feature will likely impart an unwanted glare within your finished work. To avoid this eventuality when shooting outdoors, take note of the time of day so as not to run out of adequate sunlight. When taking pictures in notoriously dark interior locations such as bars and indoor concert venues, be sure to do the best you can to get the most use out of nearby artificial light sources.
Use Your Phone's Tracking Autofocus Mode
Certain phones, such as the Samsung Galaxy S8 from a carrier like T-Mobile, have a tracking autofocus feature that is helpful when taking pictures of subjects such as wildlife that abruptly move without warning. The tracking autofocus mode keeps these subjects in focus despite the excess motion and prevents the movement from ruining the shot.
Go Panoramic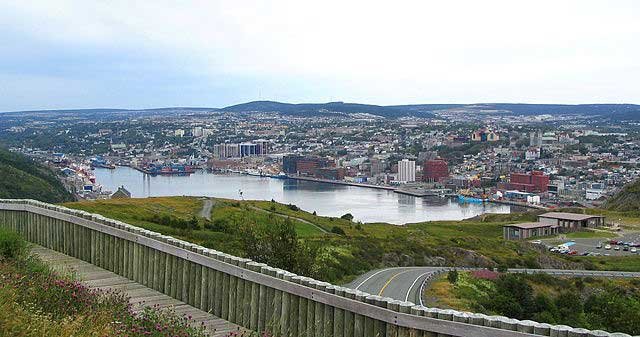 Your phone's panorama mode is sure to come in handy when traveling to scenic destinations. How better to encapsulate these stunning views for posterity than to use this convenient feature when such an opportunity presents itself?
Augment Your Phone
One easy method to enhance the quality of your photos is to attach clip-on lenses to your phone. These allow you to really take your smartphone's camera to the next level by adding to it a vivid range of versatility that varies dramatically from super wide-angle lenses to lenses that offer unique effects like the fisheye effect. There is a wide array of clip-on lenses available for a number of smartphones including the Samsung Galaxy S8.
Employ Dynamic Photo Editing Apps
With the current lineup of photo editing apps available to smartphone users, shooting your photos is merely the beginning of the process. These apps contain many helpful tools that let you perform such basic editing tasks as cropping and rotating your photos, removing red eye, changing the image's brightness levels, and adjusting the white balance as well as more advanced fixes that even include improving smiles. They also allow you to have some fun with your pictures with filters, saturation controls, and adding frames for your images.
Organize and Share Your Photos
Once you have finished editing your photos and like the outcome, you will need a practical method to organize, store, share, and generally manage all of your photos. There are a lot of apps out there that boast a plethora of user-friendly features and options that put you in total control of all of your photos.
As you adopt the above advice and explore the possibilities of your smartphone's photographic output, you'll likely find that your phone's technical attributes greatly outweigh those of traditional cameras.
One last tip for taking amazing photos with your smartphone would be to remember not to be afraid of taking "bad" pictures. Always be willing to experiment throughout your travels. In time, you might just surprise yourself.
Image source