For someone who loves to travel wants to find a way to travel more often. However, most of us cannot travel as much we want to because of the money issues. Travelling can cost you a lot of money and it is unfortunate that this factor curtails our plans and clips our wings. However, there is some good news for you. There are some practical budget tips which can save you a lot of money on your vacation. These money saving tips are especially for those who cannot live without travelling.
Image Credit: Pixbay
1)     Saving Money on Airfare
One of the best ways to save money on the airfares is by planning the trip well in advance. You may have noticed that the flights booked a few days before the travel cost you a lot more than the ones booked many months earlier. Also, there are several websites which offer discounts to the passengers if they book in advance. You can also look for the promo codes that are available with the discount partners. This is one of the most effective money saving tips.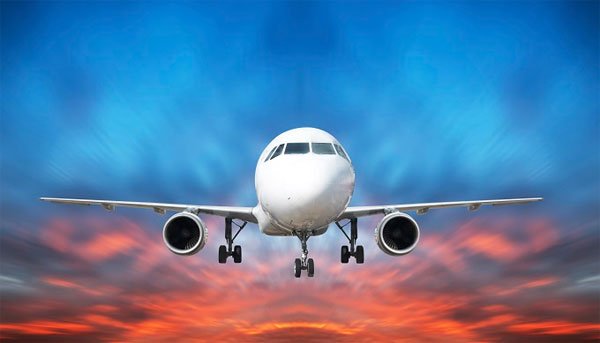 2)    Connecting flights
While the idea of using the connecting flights may not be pleasant, it can save you a lot of money. It is true! If you are taking the flight which goes straight to your destination, you sure will have to spend more money on the airfare. Therefore, it is better to consider the option of connecting flights.
3)    Plan Your Meals in Advance
A great deal of money gets spend on the meals. However, there is a way to save money here as well. All you need to do is figure out the places where you will eat well in advance. So you can look for cheap hotels and restaurants in the area where you are going and save money. Also, instead of eating in the air conditioned restaurants, if you want to get a little adventurous, try out the local food and street food. It will not only save you money but will also be more fun.
4)    Car Rentals
Car rental is another one of the biggest expenses for people who like to travel. But there are some money saving tips that can help you here as well. If you are going for a one-way car rental, then it can cost you twice as much as the standard rental. Therefore, try to book the rental car for return as well. The prices go up when the drop off location is different from the pick-up location. There are some credit card companies that offer the car rental coverage. So, all you need to do is make the payment using your credit card and the rest will be taken care of by the bank.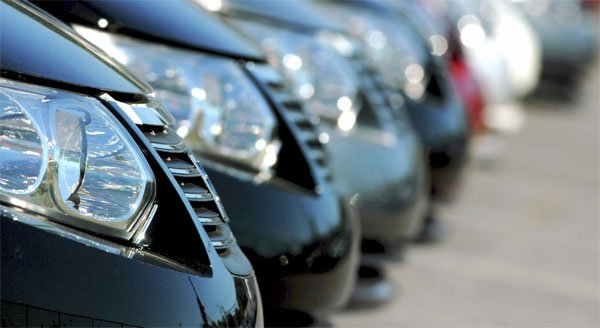 5)    Make Use of Public Transport
While commuting within the city where you are spending time for vacation, it will be worthwhile to take the public and local transport instead of hiring the cab or taxis. For instance, you can use the local buses or the subways when you are in the new city. Public transport can save you more than 80 percent of the commuting cost.
Image Credit: Pixbay
6)    Currency Exchange
If you are travelling abroad, the money lost in currency exchange could be pretty significant. But you can be a little mindful here and save money. It is better to get the currency exchange in your own country than taking the money to the foreign country; you will get better deals. Also, different exchange centres have different exchange rates. Check a few of them out and get the currency exchanged from the one which is offering the best deal.
7)    Stay in a Small Town
Accommodation cost can eat away the biggest chunk of your travel budget. Therefore, you really have to be thoughtful how you will spend money during your stay. If you are travelling pocket light, then it will be wise to not stay in the main city where you are travelling. Instead, find a small town nearby, which is not too far from the city, and rent the accommodation there. Small towns cost you much less than the big cities.
8)    Bed & Breakfast Accommodations
Why do you even need to stay in a hotel and pay hefty amount of money when you can simply get the reasonable accommodations with the bed & breakfast way. How does it work? It is pretty simple. There are several 'bed & breakfast' websites on which people who want to open their homes to the visitors provide the details. These people charge you very little money as compared to the hotels. Also, you get to meet new people and spend time with them.
9)    Ask for Discount
There are many small hotels or motels that are ready to provide free nights or additional discounts if you tell them that you have a booking with some other hotel. You just need to call them and inform them about it. You can do that in advance even before setting out for the vacation.
10)    Shopping
Image Credit WikiMedia Common
The idea is to have all the fun and miss nothing even when the money is tight. Therefore, you should definitely not miss the fun of shopping too. However, you can be a little tactical about it. For instance, instead of going to the shopping malls or retail chains, try shopping from the popular local markets. You not only get the items for cheap, you also bring home unique things.
11)    Go Off Season
We all know that if you are going for a vacation during the peak time, the hotels will charge you the maximum they can and the airfare will also be very high. But that is not it! Even the local shops and vendors increase the prices during the peak season. This is the reason why it is very wise to take the vacation during the off season. At this time you not only get more discounts you can also have some peaceful time. Even lodging and accommodations will be cheaper in the off season. For example, the price of Maui Condo Rentals can fluctuate based on the time of year and season you are visiting Hawaii. Do some research to find the time that best suits your destination.
12)    Keep the Dates Flexible
Even if you are travelling during the off season, it is better to keep the dates flexible. There are certain days during the off peak season when there is a surge in the airfare and hotel prices. However, if you wait for a few more days, or plan your vacation a few days earlier, you are likely to get much better prices.
13)    Travel Light
Airlines have begun to charge a lot for extra luggage and baggage you carry. Therefore, the lighter you will travel more money you will be able to save. Carry small bags and stuff only the items that you really need.
14)    Cook for Yourself
You will not see a lot of people doing it. However, this can not only save you money but is also a lot of fun. Try cooking your own food, may be just once in a while, and you will know that it could be really exciting.
15)    Take the help of Local People
Local people know the things about the city more than you could search on the internet. Therefore, sometimes, you can save money by asking people for help (such as asking about the cheapest hotels in the town or the affordable and popular flea markets in the area.)