---
Five Great Things about THE 2017 Ford F-150 Truck
27

Sep 2017

What can we say about the 2017 Ford F-150? Well, we need to tell at least five things, that is, five great things about the truck so let's begin with saying that the Ford F-150, the Ford F-series in general, has been the best selling truck in history. It was popular back in the 1940s when it was introduced and it is still popular now. It consistently ruled the roost for decade after decade. That's one great thing.
THE 2017 Ford F-150
This best selling truck re-tooled just about everything for its 2nd generation in the early 1950s and made a sales killing again. It was the Ford Motor Company's habit of innovation and taking risks that proved the even bigger success of the second-generation trucks. That's two.
Ford is the biggest name in light duty pickup trucks because of all the ways they can be configured. There are always several trim levels, different bed and cabin sizes and engine options. Options and choices is the third one.
Durability, versatility and capability is the fourth. The F-150 can haul and tow up 7,600 pounds or even more, up to 12,200 pounds with the 3.5-liter EcoBoost V6. The truck comes with trailer sway control and some available options make jobs even easier: Dynamic hitch Assist, an 8-inch proclivity screen, trailer brake control and Smart Trailer Tow Connection.
Number five is considered to be pretty darn important also. The Ford F-150 has an untarnished reputation. One that has been built up over sixty years by honest design, engineering and production methods and it has been cemented into the fabric of this country's cultural memory. The Ford Motor Company and Ford trucks are part of this country's legacy and heritage – more so than almost any other brand you can think of.
We all know who Henry Ford was and how he and his production style changed a nation from one that had potential to one whose potential was tapped. He and his company are ingrained into our psyches and are not going away anytime soon. You can see some of Mr. Ford's trucks at Sunset Trucks.
Recommended Posts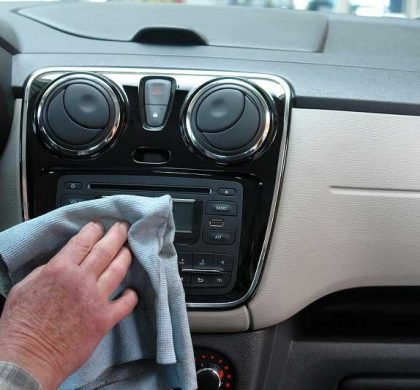 25 Jul 2018 - Cars