---
The Top 15 Greatest Silent Films Ever
30

Jun 2015

Long before 3D animations and stunning cinematography and sound effects, there were already silent films. Silent films are films that don't have recorded sound effects, not even spoken dialogues. Background music was not recorded then but played live by a pianist or some other musician. The actors had to act out everything, which, when you think about it, is pretty much amazing. They had to use various techniques just to let their viewers get the idea of what it was they were trying to convey.

There had been hundreds of films of this kind that were produced, and following is a list of 15 of the most entertaining, the most popular for some reason or other, and the most influential of them all.

A 3-hour Civil War epic from D.W. Griffith, The Birth Of A Nation, is a definite must-see. It's been said to have paved the way for the new generation of movies with close-ups, camera pans, and eyeline matches. It was a highly successful film possibly due to the controversy that evolved after the war involving racist depictions of slaves. Accordingly, this film was what inspired the Ku Klux Klan to reform.

This is another film from D.W. Griffith. Offended by the negative publicity of his other film, Birth of A Nation, Griffith strikes back with a vengeance with Intolerance, a film which features four different stories, specifically the depiction of the struggles of workers during the industrial revolution, the story of Christ's Passion, the fall of Babylon, and Bartholomew's Day Massacre in France. Such stories are expertly interwoven together to arrive at one major theme – intolerance.

A horror film about a doctor and his sleepwalking servant who's thought to have anything to do with the murders. The ending of the film is quite unexpected, the reason, perhaps, could be due to the fact that the original ending would have had negative undertones to the high and mighty in politics.

Another horror film that would have been based from Dracula, however, because the producers were not able to secure the rights, the film had to be edited anew and the plot somehow changed. Director F.W. Murnau did a tremendous job in using shadows and silhouettes to create a horrific-looking character.

Very comical, this film had the legendary Buster Keaton perform a role as a movie projectionist and janitor studying to become a detective at the same time. Sherlock, Jr., has been hailed as one of Keaton's best.

This film earned the title as the most expensive picture during its period. The story revolves around the life of a dentist whose wife wins in the lottery but gets obsessed with money. Originally, Greed took nearly 9 hours but was drastically cut down to only four hours.

Released in 1925, The Phantom of the Opera is based on Gaston Leroux's novel of the same title. What's striking about this film is the makeup worn by the film's star Lon Chaney. Chaney himself did his eyes, painting his sockets a deep black. The tip of his nose was pulled up and pinned in place using a wire. His nostrils were painted black and he wore a set of jagged false teeth into his mouth so he would look exactly like what he's supposed to look – the Phantom.

A definite winner, one of Charlie Chaplin's best for sure. Chaplin as the Tramp participates in the gold rush in Alaska and finds himself in an unlikely adventure. The Gold Rush is heartwarming and hilarious, not at all cold and dramatic as its poster seemed to make the impression of.

A Russian film directed by Sergei Eisenstein that tells of the mutiny that happened in the early part of the 20th century following the rebellion of the crew of Potemkin (a Russian battleship) against their officers. A Communist propaganda film, no less.

Another winner from Buster Keaton. Keaton is a young railroad engineer who dreams to serve his country in the Civil War. Unfortunately, when he tries to enlist as a soldier, he is turned down, so Keaton returns home instead. The following year, The General, which is actually a train, is hijacked by Union soldiers, and Keaton single handedly stops them. The film boasts of action sequences that make use of real, running steam trains, and one scene in particular – that of a bridge that collapses at the same time that a railroad train crosses it.

A modern sci-fi flick, the first of its kind. Set in futuristic urban dystopia, Metropolis depicts capitalism, evaluating the crisis that goes on between the workers and employers. The release of this movie has paved the way for other sci-fi movies, notably Star Wars and Blade Runner. Metropolis holds the record as one of the most expensive silent films ever produced.

Considered by many as an all-time best, Sunrise is a story of a marriage that almost failed wherein the man is charmed by a tramp from the city who tries to convince him to kill his wife by drowning her. But he is not able to do it and realizes that he loves his wife. So they give their marriage a second chance, and how they do it in the film is what keeps viewers from watching it again and again and again.

A stunning portrayal by Renee Jeanne Falconetti of the life of French national hero and saint, Joan of Arc! The film has used close-ups and not enough makeup to put emphasis on realism. C onsidered lost for many years, until an almost complete print was found years later, The Passion of Joan of Arc is one silent movie you should not fail to see.

It certainly looks like weird films may have begun as early as 1929, with the showing of Un chien Andalou. One unforgettable scene in this film was a grisly image of an eyeball being cut open, a clear indication that Andalou was born out of the warped state of mind of director Luis Bunuel and painter Salvador Dali.

The last of Charlie Chaplin silent movies, City Lights has the Tramp falling in love with a blind flower salesgirl who mistakes him for a wealthy man. In an attempt to hold on to the illusion, the Tramp obtains some money that enables him to pay for an operation that would restore the girl's eyesight.
Recommended Posts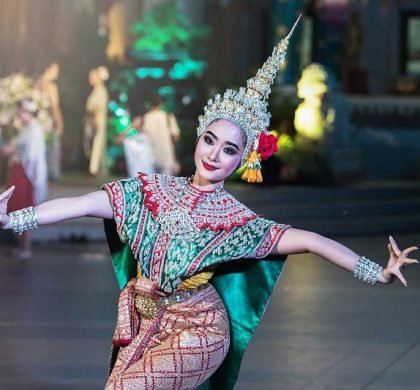 26 Jul 2018 - Travel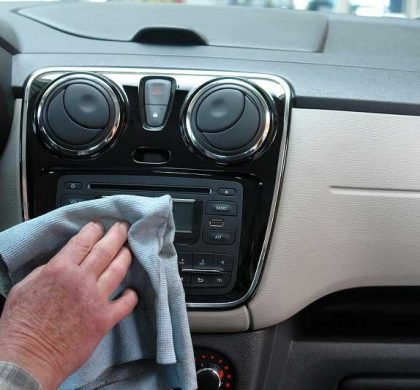 25 Jul 2018 - Cars