---
Insider Tips for 4 Amazing, Yet Inexpensive, Destinations
11

Aug 2016

If you're a budget traveler, consider these insider tips to save you even more money as you travel to these four wonderful, yet inexpensive, destinations.
1) Berlin, Germany:
Compared to other European cities, Berlin is a relatively inexpensive destination, but there are always more opportunities to save money. Instead of renting through a tourist site, like Airbnb or VRBO, find an apartment through the German equivalent, WG-Gesucht. Here locals list their apartments as rentals just above what they pay for rent, saving you money in the long run. With your own apartment you'll have a kitchen to cook a few meals. When you're looking to eat German cuisine, take advantage of the significantly more affordable lunch menus and weekend buffet brunches at restaurant throughout Berlin.
As you immerse yourself into the local lifestyle, you might finding yourself needing to call your landlord, make reservations at a local restaurant or plan a night out with your new friends at one of Berlin's numerous dance clubs. With a smartphone such as the Samsung Galaxy Note5, you'll be able to make Wi-Fi calls and text internationally for free with a T-Mobile plan.
2) Buenos Aires, Argentina:
Buenos Aires is a beautiful, metropolitan city with a unique Spanish and Italian influence and, of course, South American flavor. If you're looking to enjoy amazing wine, indulge in savory delicacies and immerse yourself in culture and history, Buenos Aires is for you. The city is broken into smaller neighborhoods with individual personalities and styles unique to them.
Skip the rental car (traffic in BA is outrageous) or taxi, and take advantage of the city's extensive and extremely affordable public transportation system. All you need is a loadable SUBE card and a transportation map outlining the subway, train and bus lines. When you're looking for things to do in BA, keep an eye out for tons of free historical sights, museums, art galleries and street performances. The Recoleta Cemetery, Casa Rosada and MuseoNacional de BellasArtes are great places to visit free of charge.
3) Hvar, Croatia:
When visiting a popular beach destination like Hvar, planning your trip during the off season is the biggest money saver. The peak tourist season is from July until August when prices will be at their highest, similar to many popular summer destinations. Hvar is known to attract the rich and famous, and bars and restaurants along the pier can be posh and a little pricey. Instead, look for restaurants filled with locals where you know you'll be receiving a traditional Croatian meal at a much more reasonable cost.
Take advantage of the free beaches, hikes and green spaces. Follow the lavender trail as you hike to St. Nicholas, the tallest point on the island, with your backpack full of treats from the Croatian supermarkets, where you'll find the best deals for food on the island.
4) Budapest, Hungary:
Start with getting the Budapest Card that grants you free transportation, bath and museum entry and tons of discounts and other freebies, for only $20 to $30. Sticking with the free theme, avoid paying a cover fee for clubs (especially men) by getting in before 11 p.m. and receiving the stamp that grants you reentry, even if you leave and decide to come back later.
After a night out, skip the expensive taxi and use your Budapest Card to take one of the numerous bus lines that run all night and in all directions throughout the city for free.
Featured Image by Pexels
Recommended Posts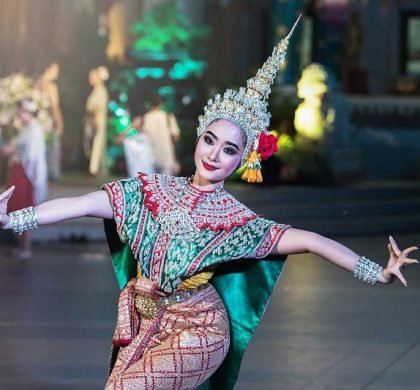 26 Jul 2018 - Travel