---
3 Reasons Why the Peugeot Hot Hatch Era is back
22

Dec 2015

It is more than 15 years since Peugeot's GTi badge made its last foray in the family hatchback sector, and this may come as a surprise given the brand's reputation as being synonymous with the so-called 'hot hatch' market. The new 308 GTi made its long-awaited debut in the marketplace last month, boasting a spectacular visual design alongside an incredibly high performance specification. Many believe that this could herald a renaissance in the hot hatch market, while also re-establishing Peugeot as a force in the sector.
3 Reasons why Peugeot's Hot Hatch era is back
With this in mind, we look at three reasons why Peugeot's Hot Hatch era is back. These include: –
The new Model can build on the relative success of the 208 GTi
While Peugeot's new offering represents the brands' first GTI-badged family hatchback since 2000, it has made waves in the market in recent times. The 208 GTi enjoyed strong sales upon its release in 2013, for example, and while it did not necessarily wow the market it laid the foundation for the design and launch of the new 308 model. Much of the design is the same, with the new car featuring the bold and iconic red and black 'coupe franche' bodywork.
The 308 GTi offers Exceptional Performance
The performance of the 308 GTi is also a considerable upgrade on the 208 model, with the car capable of achieving 0-62 mph in just six seconds. According to Robins and Day, it can also cover a distance of 1 km in 25.3 seconds, and these specifications embody precisely what the hot hatch market is all about. The usability of the car and the driving experience that it offers is also enhanced considerably by the presence of Peugeot's own i-Cockpit, which boasts a large, 9.7-inch screen that providers with immediate, one touch access to everything from your Sat-Nav to an on-board entertainment centre.
Peugeot's new Hot Hatch offers a host of additional Features
Interestingly, some have argued that the inclusion of 19-inch alloy wheels and a sportier design has elevated the appeal of the new 308 GTi to an entirely new level. The presence of a sport button provides a relevant case in point, as this optimises the power, torque and turbo pressure of your vehicle. For driving enthusiasts with a love of power, the engine sound can also be amplified to increase the sporty feel of the car without impacting on the prevailing level of safety and comfort.
Recommended Posts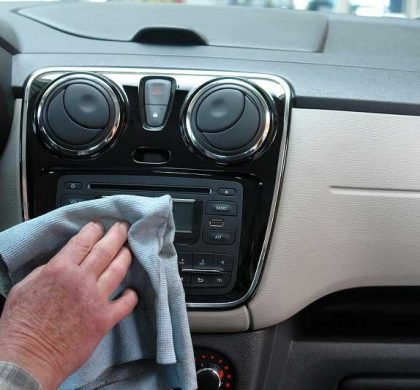 25 Jul 2018 - Cars