When your body is happy, you are happy. This is because you aren't struggling with fatigue, or from lower organ function. Your brain is alert, it is active, and you feel energized. With this increased energy you can go out and do more of the things that you enjoy.
New Lifestyle Habits
It is only when we find that right balance, after all, that we can lead a fulfilling life. Just as your life requires balance, so too do your efforts towards leading a healthy life.
Your Diet is Your Cornerstone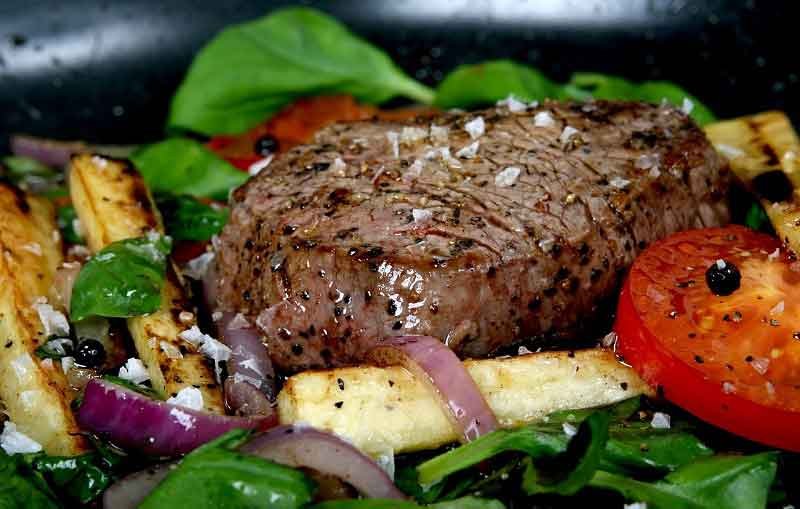 When you want to start your health journey, you must always look at your diet first. Your body uses what you put into it as fuel to keep you going, but unlike a car, your body requires a vast array of different substances in order to function at optimal levels. What this means is that vitamins are just as important to your diet as macronutrients are. Vitamins, or micronutrients, are what support our internal systems, from eyesight to our immune system. Macro-nutrients are what we burn as fuel to keep going. Without both, we cannot thrive, so it is best to cull all bad food choices from your life and replace them with healthier alternatives.
Make Exercising Fun, Make it a Habit
Next, is exercising. What is important to note here is that if you have so far not had success with going to the gym, then you likely won't find the will to go now. Thankfully, there are so many different ways for you to get your exercise and have fun while you are at it. Start first by picking up some cute athleisure clothing to compliment your workouts, and then start by trying different activities. If you have always wanted to learn self-defense, try one of the martial arts or mixed martial arts sports and take a class. If you already have a preference, like hiking, or swimming, commit more to it. Get your friends involved so it becomes a social activity and you'll be well on your way to make exercising a fun, regular habit.
Beauty Habits for Long-Lasting Looks
Next you should look at your beauty routine. If you consistently wear a lot of make-up and forget to take it off before bed, stop. Go on a make-up detox while you work on improving your skin's natural health and glow. This also applies to your dental and hair health. Work on improving them naturally, so that you can feel more confident while making significant steps towards prolonging your youth.
See More of Your Friends
Last but not least, see more of your friends. Social ties are a critical part of our health and happiness, and the modern, busy lifestyle that we lead is often antithesis to a healthy social life. Rather than become disparaged, make more plans. It will take a while for hanging out to become a habit, but that's okay. So long as they say yes to meeting with you and you enjoy their company, there is no reason to stop being the first to invite them out.
Starting a healthy lifestyle might seem difficult, but it doesn't have to be. Focus on your health and what is fun, and you can improve your life, starting today.