---
Fun and Exciting Things to Do in Vanuatu
16

May 2016

Are you planning to go on a trip? Vanuatu is a beautiful and mesmerizing destination you should consider. This is a perfect vacation destination for a family outing, a trip with your friends, a trip with your significant other or a solo vacation to relax, unwind and forget stress from your daily life.
Vanuatu Holiday
Image by bjclow
So what's so special about Vanuatu? Well, in this article, we will discuss some of the fun and exciting things to do in Vanuatu. This is surely a perfect way to spend a much-deserved vacation most especially if you haven't had any vacations for a while due to your busy schedule.
Here are some activities you could try on your Vanuatu holiday:
Efate Island day tour – most people who visit Vanuatu spends most of their time in Efate where the capital city of Port Vila is located. For this reason, make sure to take an Efate Island day tour. It will take you from the Colonial architecture of Port Vila to the serene, untamed tropical rainforest up to the small villages surrounding the island. You will get the feel of Vanuatu during this trip.
Snorkeling on Hideaway Island – another activity to include in your itinerary is snorkeling on Hideaway Island. Here you will find some of the world's best and most beautiful corals and under the water view. It will surely amuse you.
Visit Mele Cascades –Mele Cascades is probably one of the best waterfalls in the world so make sure to visit this during your Vanuatu holiday vacation. It is cascading down into a series of crystal clear aqua blue pools that will make you think twice if it is real or imagination. Well, it is definitely real because you can actually dive one of these two major waterfalls as the water barrels down in front of you.
Trek through the forests and mountains – you should also find time to trek the surreal forests and mountains of Vanuatu. You can explore the mountainous terrain of Santo, Guau, Erromango and Ambrym.
Shop in Port Vila – if you're the type who loves to shop then you should visit the different stalls and markets in Port Vila. Here you will find  amazing goods at affordable prices. You can also eat in some of the best and most popular restaurants in the city.
Try the Vanuatu Jungle Zipline – for those who are looking for some adventure, you should try the Vanuatu Jungle zipline that will take you up to the speed of 100 to 160 kilometres per hour over the lush green jungles of Vanuatu. It is something that you should definitely try.
Try Vanuatu Food and Drinks – another thing that you should include in your trip is to try local foods and drinks from this beautiful island. Lap lap is one of the specialties that you should try. It is grated yam, banana or manioc smothered in coconut cream and then cooked in an earth oven. It tastes really good and features the best products that can be found in the island. You should also try to drink Kava, a famous drink in Vanuatu that locals offer to their guests (and other locals). It is fairly strong so you should take caution not to drink too much.
Image by vjpaul
Are you ready for your next vacation? Plan it well and be sure to include these things in your to-do lists when you visit Vanuatu for a vacation.
Image by eGuide Travel
Recommended Posts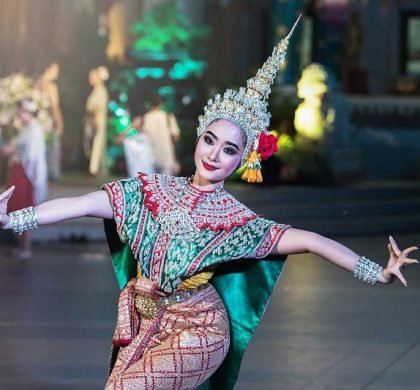 26 Jul 2018 - Travel