When we think of meditation, we immediately picture a divine being balancing himself on a misty hill far, far away. Meditation, however, isn't reserved for ancient hilltops – countless people are now incorporating this form of relaxation into their daily routines to improve mental health. The effects of the always busy, stressful lifestyle are beginning to show. Too much stress causes people to experience emotional, mental, and physical effects. It can lead to several problems such as depression, anxiety, insomnia, and even gastrointestinal disorders. Now more than ever, people are in dire need of downtime and the ability to reset and be calmer.
Relationship of Meditation and Mental Health
The act of meditation involves thinking profoundly and remaining focused entirely for a specific period. It helps you feel very relaxed and find inner peace. There isn't just one type of meditation – some variants include concentration meditation, heart-centered meditation, mindfulness meditation, tai chi and qigong, transcendental meditation, and walking meditation. The question is, how do you know which one suits you the most? The answer is simple; try different types, and soon, you'll find the best for yourself. Regardless of the meditation path you choose, it comes with benefits. Some of them include:
Scientific research has backed up the positive relation between meditation and mental health.
It helps regulate negative emotions.
It allows you to become better and manage stress.
Increases intuition and creativity.
Lets you gain a deeper understanding of yourself.
This activity creates a period of reflection that permits you to listen to your mind and body.
Starting your meditation routine is very simple. Read on to know how you can incorporate meditation into your everyday life and improve your mental health.
Discuss the Approach with your Physician
Although meditation is highly beneficial for mental health, it is not a replacement for any current medication you are taking. Consult with your virtual medical receptionist before taking a meditation program and if you will be able to go off with your prescription.
While incorporating other forms of treatment such as meditation may be beneficial for some individuals, it is important to follow medical advice. Abruptly stopping or reducing medication dosage without proper medical guidance may lead to serious health consequences.
Consistent Practice
Meditation offers a whole lot of benefits but only if you are consistent. A noticeable change in your health and mood will only be possible if you practice everyday and remain patient. You can always consult with your medical health virtual assistant if you need help with anything related to meditation.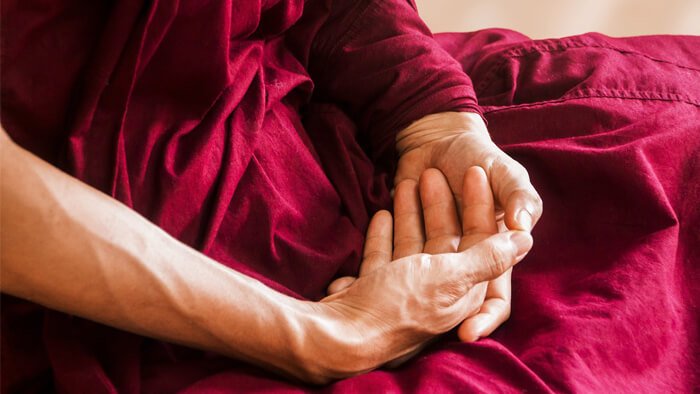 Some general tips for when you begin practice are:
Start with ten, or even five minutes a day, and gradually increase the time.
Try to meditate the same time every day to form a solid habit.
Set aside a private, quiet space for the activity.
Make sure your sitting spot is very comfortable, and you have a straight posture.
Surround yourself with relaxing items such as fresh flowers, incense, or candles.
Remember to breathe deeply and gently, and don't rush it.
You can use chants to keep your focus and drown unnecessary thoughts.
Opt for Guided Meditation
Guided meditation entails watching videos or listening to a trained professional that walks you through the meditation process. It is an excellent choice if you are unsure of where or how to start your meditation journey. By listening to a voice guiding you and giving you the right sense of direction, you can enjoy a more calm, effective meditation practice.
Join Meditation Classes
Group meditation can help gain more benefits from this activity. The pros of meditating with others are:
It is more effective in forming a habit.
It'll allow you to feel part of something bigger.
You can get useful tips and feedback in person from your instructor or even group members.
Read Books and Engage in Platforms
Once you start exploring, you will find countless sources for meditation and mental health. There are many expert-written books available both in stores and online, that can help you practice this mindfulness technique. Relying on an expert will be more effective than starting your meditation journey alone. Books properly teach you how to meditate and reduce stress, and once you get the hang of it, you'll be able to practice flawlessly on your own.
Engaging in specific online platforms can also help find experts and gain insight. Online sources such as blogs and forums offer healthy information about the most effective meditation methods.
Top Meditation Retreats of 2023:
Mix It Up with Yoga
Meditation and mental health go hand in hand, but there's also a third contender, yoga. The combination of meditation and yoga significantly helps improve your mental health and can even aid in managing chronic illness. Yoga is essentially a form of meditation; however, it gives you a more physical channel for reducing stress. The various stretches and poses help relieve physical tension in the body and benefit your mental health.