When we make any travel plans, we usually make checklists and go through the map and other important info about the place we are visiting but if you are a traveling freak and love to travel all around the world then you must know the traffic rules/laws of the country you are traveling to because there are some countries with some of the weird traffic rules where you can encounter hitches if you are unaware of their traffic laws.
Driving on the wrong side of the road or crossing the driving speed limit is erroneous and can get you suspended license tickets – this we know very well… but do you know in some places, you have an entire lot of weird traffic laws to know and follow? So, if you want to explore the country let's have a look at the crazy traffic laws in some countries which can help you to think once before making any road trip plan.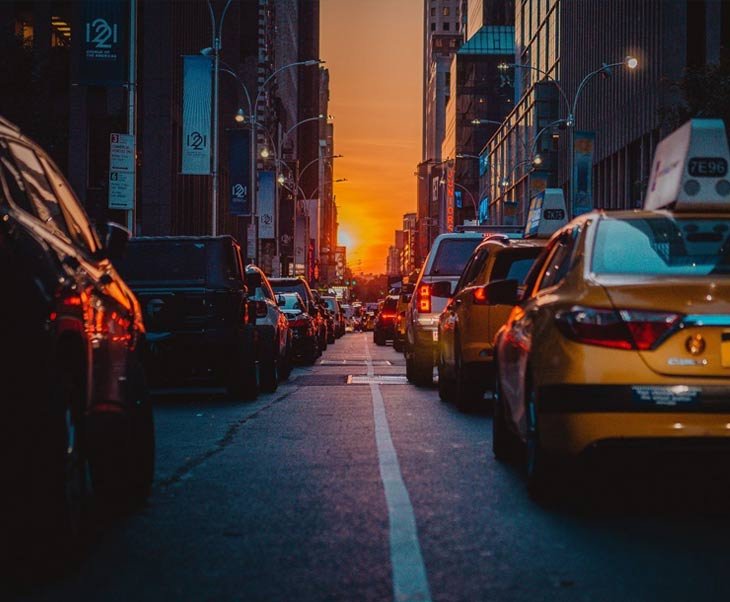 South Africa:
In South Africa, there is a strict law in place that explicitly says that "the driver of a vehicle on a public road shall stop such vehicle at the request or on the signal of a person leading or driving any bovine animal, horse, ass, mule, sheep, goat, pig, or ostrich on such road" and fine can be charged up to $500 if, traffic rules are not obeyed. However, there are other driving challenges you should bear in mind when planning your journey to South Africa.
Moscow:
In Moscow, it is totally illegal to drive a dirty car, especially if the license plates are dipped with mud or dirt, so make sure you have a clean license plate, or else you will be charged for invading this traffic rule and the fine for this range from Rubles 800 to 2,000 (approx. $57) regardless of whether the car is filthy on the inside or outside. Although, it is up to the officials to make the call on hidden license plates in the icy months. Also, it is illegal to wash your car by hand on public property for ecological reasons.
France:
In France, it is mandatory for the drivers to carry a portable breathalyzer (a device used by police for measuring the amount of alcohol in a driver's breath) all the time. The one-time cost is $6, and if you don't have one the fine is as high as $15, so, don't forget to miss it.
Costa Rica:
You will be surprised to know that in Costa Rica it is legal to drink and drive so long as your blood alcohol level is less than 0.75%. The country forbids flashy music near hospitals, churches, and schools.
Alhambra:
In the city of Alhambra, you are violating the law if you leave your car on the street overnight without a specialized motor vehicle permit, doing this could turn into some pretty cumbersome fines and there is a risk of having your vehicle towed too.
California:
Some old-fashioned state driving laws are solely crazy. In the state of California, women are outlawed from wearing their housecoats while driving. And if she violates this law she has to endure some expensive fines.
One must know this traffic rule if you are in California, a leisurely drive can turn out as driving too slowly and you could get a ticket because in a way you are blocking traffic and creating a road menace on the freeway. Slow driving laws must be known to the tourists because they are at most risk from the police scanner. In case, if you are ever stuck in any severe traffic law scenario in California you can contact California traffic lawyers for help!
Japan:
If you are in Japan, remember one thing very clearly you must not ride with a drunk driver because drink-driving in Japan is a serious offense and the passengers can be fined too if they ride with a drunk driver.
Spain:
In Spain, those who wear eyeglasses for vision correction must have to carry/keep an extra pair of glasses in their car at all times for safety.
When in Sweden, if you see the passing motor vehicles whose headlights are on in wide daylight – please don't honk, because there it is legal to keep the headlights on during the daytime, all year round, and on all roads.
Cyprus:
In Cyprus, eating or drinking even water whilst driving is prohibited. Yes, that's right; don't think even of a quick snack when you are on the steering wheel because if caught it can cost you an €85 fine.
Pro Tip:
While traveling in various countries, some people like to travel on rented vehicles and if you plan to rent a car in a foreign country, you will surely need an International Driving Permit (IDP). The IDP is your International Driving License – a document that is valid only with your home driver's license, and with both together you are legally allowed to drive a motor vehicle on foreign land. So never forget to take both your International Driving Permit and your country's valid driver's license when driving on an overseas trip, always make sure you are in line with your license to avoid unnecessary problems.
"A good traveler has no fixed plans, and is not intent on arriving." – Lao Tzu