Over the centuries, motorcycling has the credit for exploring new places with total freedom for people around the globe. As compared to cars, motorcycle road trip are cost efficient; they have become very popular with people who have strong wanderlust. Motorcyclist, comparatively, feel more relaxed and independent when touring. A motorcyclist feels relaxed and convenient. When he is fully dressed up in a special riding jacket like an Alpinestars riding jacket that is manufactured for bike riders especially.
However, in spite of all these advantages of riding a motorbike. A biker should be aware of some dangers and safety. He should stay focused to escape from any inconvenience and accidents while driving for a tour especially. Whichever routes smart and expert motorcycle travelers consider. They always keep in mind that even the very best motorcycle trip can skip many quintessential things. So, in order to have a successful and pleasant experience on the road. You have to get benefits from the motorcycle touring checklist.
Important things for Motorcycle Road Trip
These are the things we should never miss them at home.
A Good Map
The best and effective motorcycle rides depend upon the journey rather than the destination. Your starting for safe travelling on the road is more important than where you end up.
The traveller enthusiasts love spreading out maps before or during a tour. To get the real picture and to discover smooth and beautiful roads.
Motorcycle Headphones
No matter if you love the solitude or independence feature of the actual ride. You will have to facilitate yourself even with a Bluetooth connection. If you enhance your ride experience. You need to have technological wizardry with your riding buddies at some point.
Repair Tools
The very first quintessential principle of motorcycle riding during the road trip is that you never know what can happen unexpectedly. Significantly, you are urgently recommended to take good care of your bike. And make sure that all the bike parts are in good shape before kicking off your road trip.
However, in some cases, things don't work as per planning, and your motorcycle might need to be fixed urgently. This unpredictable situation helps you take necessary steps by including a set of repair tools in your list of motorcycle accessories.
Reflective Tape
For a safe ride during a road trip. You must have proper reflective tape on certain surfaces on your motorcycle.
Doing so will enhance the visibility of your bike in dark areas. Most probably, in dark areas, your visibility drop rapidly after sundown, so adding reflective gear to this list was indispensable.
Portable Air Compressor
After installing your flat tire, you will have to reinflate it urgently. Some flat-repair kits are sold with a few CO2 cartridges, but, as per your tire's normal size, you probably need not get your tire fully inflated for safe operation. Using a dedicated battery that connects your motorcycle is the best way to re-inflate your tire.
Wearing a Helmet is indispensable for a road trip
In riding a motorcycle, the most important place is to protect the head. Motorcyclists direly need to have extra precautions to protect their body. The head and brain is a very vulnerable part of the body, so it often gets injured in a motorcycle accident.
Wearing helmets help passengers and drivers escape from accidents. Drivers need to have extra large motorcycle helmets to increase the chances of survival in road accidents. Indispensably, for especially a road trip, you must have included a helmet in your gear list.
A Flashlight
Probably, this is the most skipped and overlooked essential tool of all, because you feel helpless when you have to face darkness. You can't rely on cell phone flashlight, because it drains the battery quickly. Sometimes severe weather conditions like thundering cause darkness because of dark clouds. Weather conditions force you to wear special motorcycle clothing that reduces the harmful effect of weather.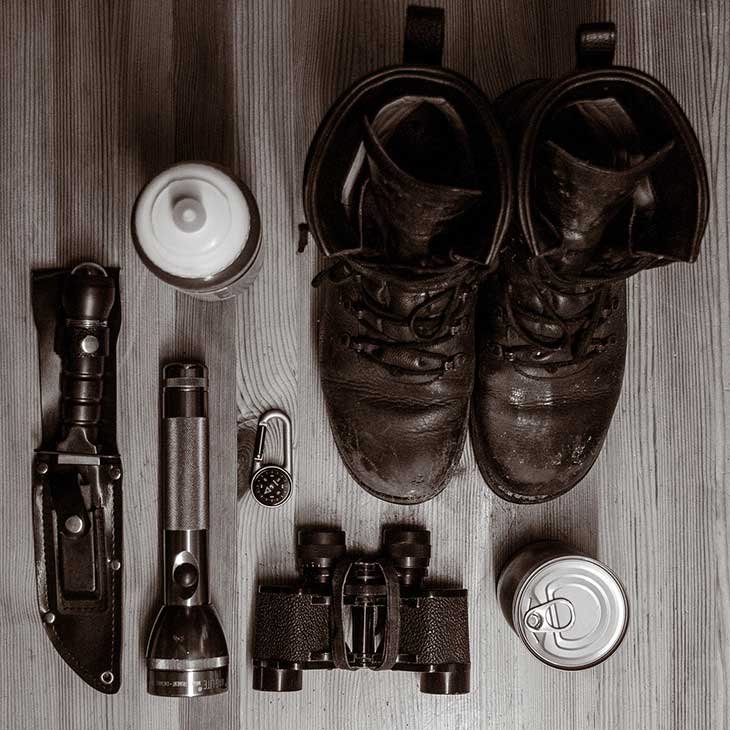 Fuel Tank
Motorcycle tours may have another misadventure, especially if you are out of gas in the boonies where fuel pumps are few and far between. Extra fuel tank for a motorbike is as necessary as water for a human being. To avoid any inconvenience because of fuel shortage. You must add an extra fuel tank to your must-haves.
Conclusion
Spending some minutes to draw up a motorcycle touring essentials list can help you save your hours of misadventures on the road trip.
Image by pexels