Fascinating scenery, vibrant adventures, land full of welcoming people makes Canada one of the most favorite destinations for tourists all over the world. This is the biggest country in North America, endowed with breathtaking mountains, awesome prairies, and astonishing coastline.
Visit Canada
Choosing the best ten places from this collection of fascinating multicultural communities is really a difficult task; however the following discussion might help you to narrow down your choices for your Canada visit.
1. Churchill, Manitoba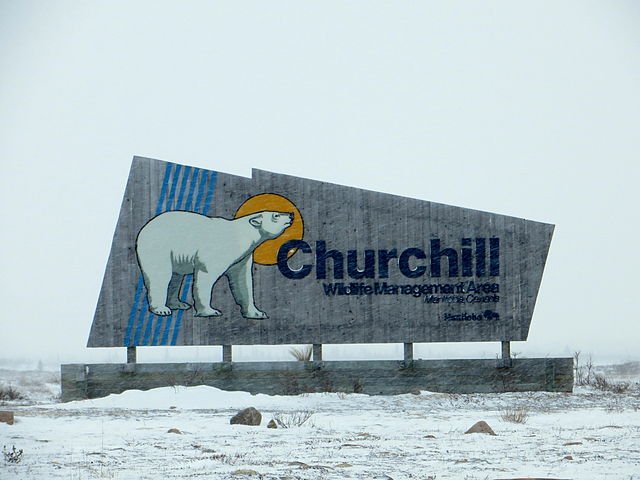 If you want to see Polar bears in their natural habitat, then Churchill should figure prominently on your list. The town of Churchill is located on the shores of the Hudson Bay. It will not be an exaggeration if we term Churchill as the Polar Bear capital of the world. The numbers are so high that sometimes polar bears wander into the town. As a result, there are holding facilities in the town called "Polar Bear Jail" where these bears are held and then released into the wild. Various local tour companies can arrange for a boat tour into the mouth of Churchill River in Zodiacs which will enable you to see a polar bear in its natural habitat up close. They can also be viewed by foot or from air as well. Overall, it will be an out of the world experience.
2. Quebec/Quebec city & Montreal
If you are a fan of countryside then Quebec (largest province of Canada with Quebec city as its capital) is your dream place to be. This is the home of the famous nineteenth century hotel called the Château Frontenac, which influences the city's skyline. Outside of Paris, Montreal situated in Quebec province, has a huge population of French speaking people. After Toronto, this is the second largest city in Canada. Montreal is the city full of historic quarters with a vibrant city space and a downtown district full of life. You might notice some skyscrapers like the Olympic tower, Old Montreal historic building, theme park etc.
3. Bay of Fundy, New Brunswick
Freshly included in the list of seven wonders of the natural world, the big bay which splits Nova Scotia from New Brunswick generates tides which are an astonishing sight to behold. In some places they fall and rise to more than 50 feet in height. Extraordinary stone creations at Hopewell Rocks can give you the experience of a lifetime during low tide and on the other hand it becomes an island in itself when the water rises.
4. The Canadian Rockies (Banff and Lake Louise, Alberta)
The Canadian Rockies stretches from Alberta to British Columbia. It is an imposing stretch of mountain ranges filled with dazzling sceneries and some of the highest peaks in Canada. It is an ideal spot for hikers and trekkers. It also boasts of a number of ski resorts, Banff being the most famous of them. The towns of Banff and Lake Louise are located with Banff National Park. Banff national park is full of crystal clear lakes filled with blue waters, wildlife (grizzly bears, elk, big horn sheep etc.), waterfalls and spectacular sceneries. You can book your stay in the historic Fairmont Banff Springs hotel or in scheduled cabins of Lake Louise with miles and miles of beautiful hiking trails.
5. Niagara Falls
Located on the Canada-US border, it is very close to Toronto. The combination of 3 falls, the American Falls, Horseshoe Falls & Bridal Veil Falls, it has the greatest flow rated waterfall in the world (per second around 2,400 m3). After taking the Maid of the Mist tour, exploring the surrounding areas you will feel the excitement the goes with this wonderful falls.
6. Vancouver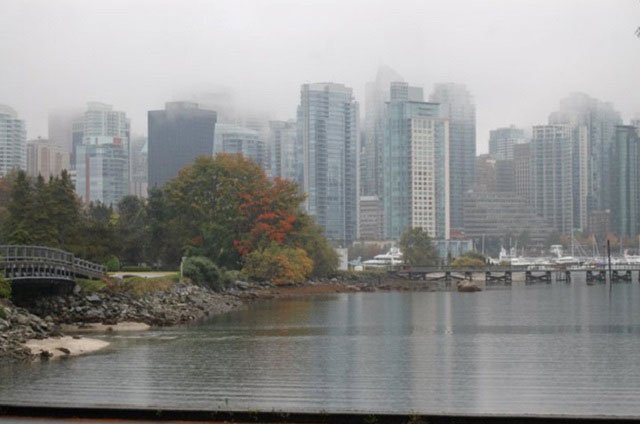 Established in the one of the coastlines of the Pacific Ocean in British Columbia & Coast Mountains, this area is famous for its fascinating landscapes, extraordinary natural beauty & Ski Mountains. Billed as one of the main attraction in Canada, Vancouver is the 3rd biggest metropolitan city in the country. Major attractions of Vancouver includes Stanley Park which is a heaven for woodlands, green areas etc. Their extraordinary Chinatown and food market also needs to be mentioned.
7. Toronto
This is one of the largest as well as one of the most crowded cities in North America. It is also the capital of Ontario. Toronto is also popular for its diverse culture. It has several specific districts like Little Italy, Little India and Chinatown etc. Along with outdoor activities and beaches, its main attractions are Casa Loma (fairy tale castle), CN tower etc.
8. Whistler
Whistler the host of the 2010 winter Olympics, is a very popular ski resort in North America. It has ski areas across the Whistler and Blackcomb Mountains. With an average enjoyable snowfall, people can relish this area from the months of November to May.
9. Nova Scotia and Halifax
Nova Scotia is famous for its nautical heritage, seafood and pleasant climate. The capital of Nova Scotia is Halifax. Halifax is stepped in history with its role in rescuing survivors of Titanic and also as the terminating point of the voyage of Royal Mail Ship Britannica which in 1840 reached its shores from Liverpool after just 12 days in sea.
10. St. John's Newfoundland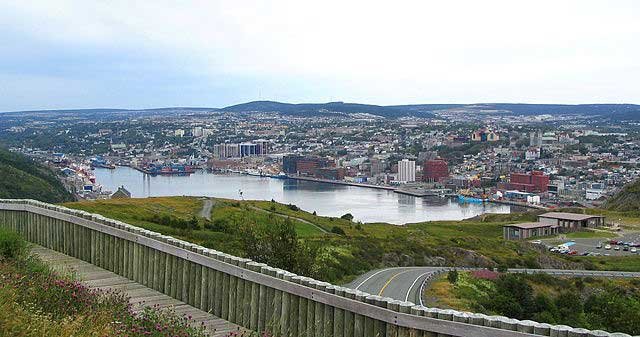 Designated as one of the most fascinating natural harbors in the whole world, St, Johns is also the capital of Newfoundland. It is one of earliest European towns in North America, the entry to the harbor "The Narrows" is a narrow 200 feet wide passage surrounded by cliffs. After passing through the entryway you will reach a wide basin protected on the sides with cliffs. When you all are about seeing icebergs, then this is just the most ideal place to experience the beauty of the icebergs. You can see these 10,000 year old giant glacial phenomenon in every size & shape from various points of the eastern & the northern coast during sunny days. You can get fascinated by the color range of these icebergs from snow white to even aquamarine blue.