Sometimes you can only get away for a weekend trip, but you still want to pack in as much fun and excitement as you can while away. A few days in Lisbon should be laid back and relaxing, instead of running helter-skelter trying to see everything. After all, you've got to take time to see the quiet beauty!
Whether you are in Lisbon with your significant other, your family, or your friends, there is plenty to keep you busy while still enjoying the more laid-back culture that is Lisbon. Plan your weekend trip to this spectacular destination with relaxation in mind.
Check out things to do in Lisbon, what to see, where to eat, and where to stay while on your weekend getaway in Lisbon. While you are out exploring the city, stow your parcels and bags at a Lisbon luggage storage facility so you can explore without worrying about your things. Not only that, traveling light means ease of movement!
---
What to See
There are many fantastic things to experience while in Lisbon. You will never be able to see everything you want during your weekend trip to Lisbon, so hit the highlights!
Castelo de São Jorge
This historic castle is a must-see, especially if you are only in Lisbon for a weekend trip. Much of the castle is in ruins, but you can still spend the day wandering through the grounds and into parts of the castle that are safe to enter.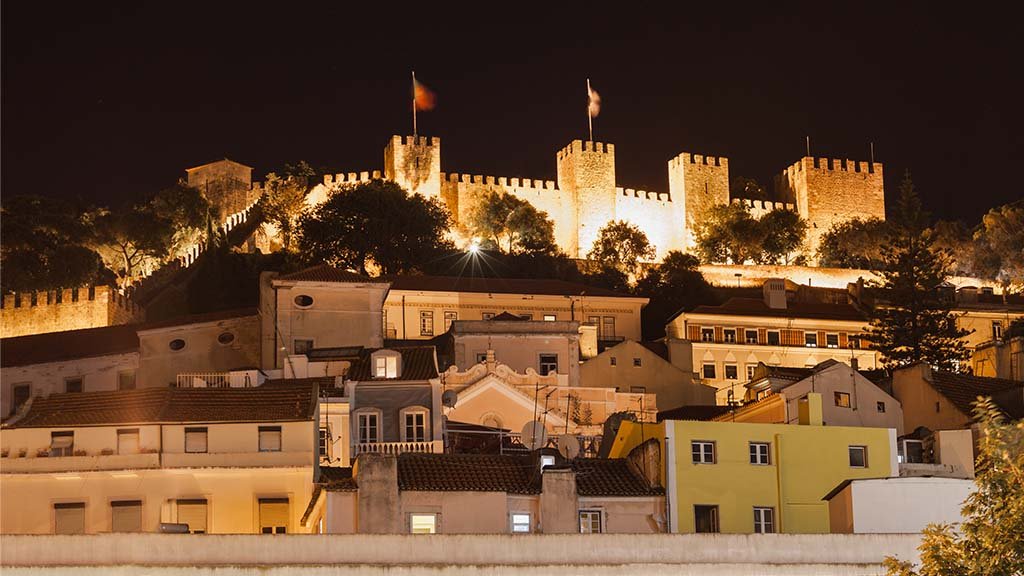 Stroll through the museum that pays homage to the history of the land, walk along the battlements, or sit and breathe in the tranquility of the area. The Castelo de São Jorge is a national monument and a popular destination, so get your tickets online early.
Torre de Belém
Constructed in the 16th century, the Torre de Belém was originally built in the middle of the River Tagus. But over time, the river changed course and the tower is now easily accessible for visitors.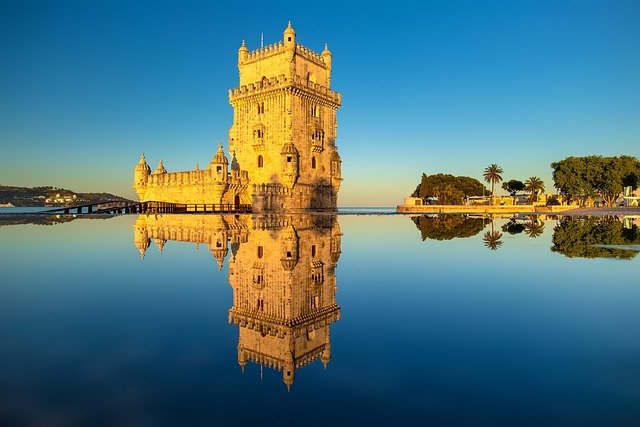 The medieval keep has been restored and is a fantastic place to visit when you are only in Lisbon for a few days. Bring your camera and grab your tickets online to avoid the long lines. 
Igreja e Convento do Carmo
The Convent of Our Lady of Mount Carmel is one of the buildings in Lisbon that was ruined during the horrific 1755 earthquake. The chapel is one of the only things that did survive, along with the amazing arches of the church.
The Carmo Archaeological Museum is housed at the church with the chapel being the centerpiece of the museum. The church and museum are the perfect places to visit when you are in a time crunch.
Elevador de Santa Justa
One of the most iconic landmarks in Lisbon is the Elevador de Santa Justa, also called the Carmo Lift, this elevator connects Baixa and Largo do Carmo. Visitors enjoy this unique experience and have spectacular views of the city.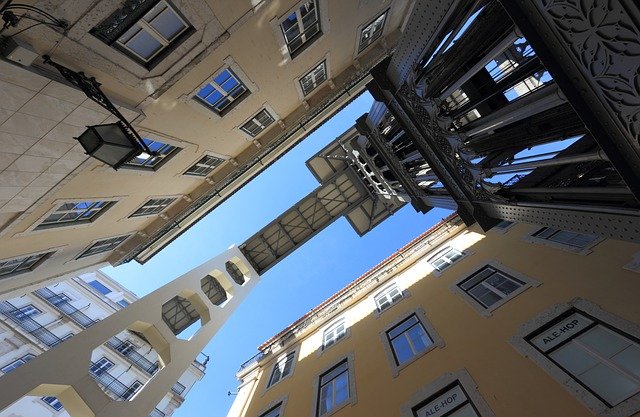 Opened in 1905, the Elevador de Santa Justa is an absolute must-see whether you are here for the weekend or an entire week. Get there early to avoid standing in line for a long time.
Remodelado Tram
Climb aboard a Remodelado Tram in Lisbon for a terrific way to see more of the city while you are visiting for the weekend. Tram 28 is really the best route to see many of the best landmarks in Lisbon.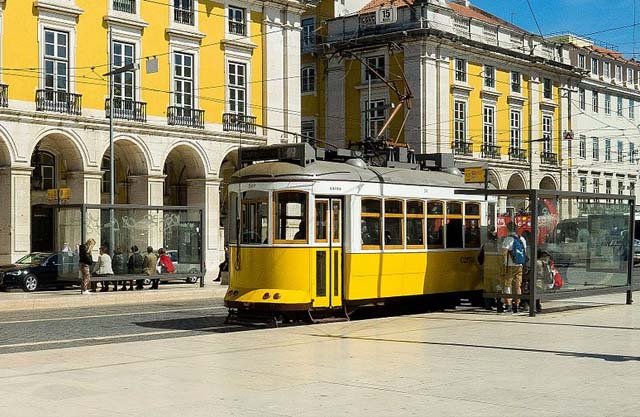 Built-in the 1930s, the Remodelado Trams were great public transportation and citizens could easily move throughout the city. Buy a 24-hour ticket so you can hop on and off the trams without a fee each time.
---
Where to Eat
Typical Portuguese cuisine has a lot of seafood such as shrimp, octopus, and cod. But the cuisine is so much more than the tasty seafood. While on your weekend trip to Lisbon, be sure to check out some of these trending restaurants.
Dear Breakfast
When you are planning a marathon trip to Lisbon, stop and grab a hearty breakfast or sit and relax over a beautiful brunch. You will want to try everything they offer on their menu, it is that good.
Time Out Market
Best known for its fresh ingredients and local flavors, the Time Out Market is not your typical restaurant. Instead, it is a food hall, or food court, with a variety of restaurants all found in one place. There is something for everyone here.
A Cevicheria
This unique Peruvian restaurant offers mouth-watering dishes that should not be missed. If you are in the mood for ceviche, head to A Cevicheria. Sit indoors or outdoors and enjoy their fantastic tasting menu.
Pastéis de Belém
An absolute must-try is the Pastéis de Belém with their famous pastries, Pastel de Nata. These flaky, melt-in-your-mouth treats are filled with delicious custard. No matter how long you are spending in Lisbon, you have to stop in and grab a pastry.
---
Where to Stay
Finding a choice place to stay in a city that you are not familiar with can be daunting. Lisbon has numerous options for tourist accommodations but some areas may not be as desirable as others. Check out some of the hotels in Lisbon to consider.
Brown's Central Hotel
Just a short, two-minute walk to the Elevador de Santa Justa, this moderately priced hotel is a fabulous place to stay during your weekend trip. It is close to shops, attractions, and restaurants.
The Independente Suites & Terrace
This budget-friendly hotel also has a hostel on one side. The unique atmosphere is perfect when you are looking for affordable accommodations that are also stylish.
Corpo Santo Historical Hotel
Who would not want to spend a weekend trip at a historic hotel? This moderately priced hotel gives you five-star treatment and makes you feel like royalty. Check out the afternoon wine hour while here.
Hotel Vincci Baixa
Located near the old town Lisbon, this hotel is a great place to stay when you want to spend a weekend in Lisbon. It is just a short walk to the Rua da Prata, one of the iconic streets in Lisbon filled with shops and restaurants.
Pack your bags, make your reservations, and bring your sense of adventure for a fun weekend trip to Lisbon. No matter what you do while in the city, you will find fantastic attractions, shops, restaurants, bars, and hotels.