The idea is to use the proven power of certain foods to prevent and reverse various forms of cancer, as well as to live a healthy and robust life.
With ever-increasing life comfort and luxury, changes in habits leading to sedentary lifestyles, consumption of processed foods and exposure to harmful chemicals on daily basis, have made us vulnerable to fatal health issues. One such terminal health condition is cancer, a nightmare for mankind with its number of cases increasing each passing year.
According to statistics from the American Cancer Society, in 2022 1.9 million new cancer cases are expected to be diagnosed, followed by 609,360 cancer deaths in the United States. Processed foods, red and barbecued meats increase the risk of breast, colon and rectal cancer.
Similarly, causes of lung cancer include smoking, occupational hazards and genetics. These and many other factors are responsible for changes at a cellular level in the body that ultimately lead to cancer.
However, with the help of the Mediterranean diet and certain healthy foods you can help your body recover from the stress of potential cancer-causing elements and provide the immunity and healing it needs to stay healthy and cancer-free.
Here's a complete guideline about cancer-fighting foods and how they play a positive role against cancer.
Best Anticancer Fruits To Incorporate Into Your Diet Right Away
We all know that fruits are at the top of the list for a healthy and balanced diet. Fruits also lower the risk of developing cancer and can help cancer patients live longer. A study conducted by the Harvard School of Public health shows consuming more fruits and vegetables after being diagnosed with breast cancer seems to increase the life span of the survivors.
Apples
Apples are known to have the second-highest antioxidant levels when compared to other regularly consumed fruits. According to a study published in Science Direct, apples are rich in phytochemicals such as flavonoids which have a positive effect on cancer-related biological pathways. They also lower the risk of a variety of cancers including the digestive tract, lung and breast cancers.
With their abundant benefits, apples are inexpensive and easily available everywhere, making it much easier to incorporate them into one's diet.
Grapes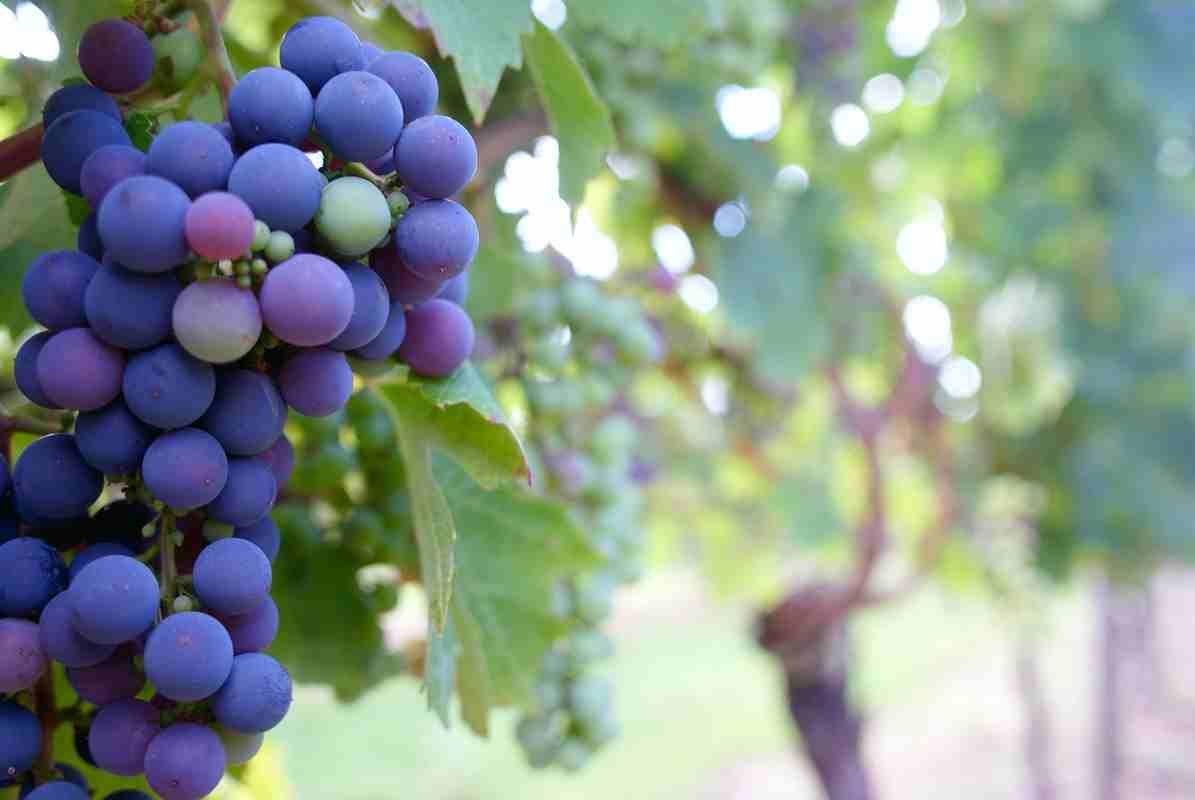 Grapes are rich in an oxidant called resveratrol which acts as a growth and development inhibiter for various types of cancers including skin, colorectal, liver and lung cancer. Grapes' skin has most of the Resveratrol, therefore it is advised to consume them with skin. When buying grapes, choose red and purple grapes over green ones as they are richer in resveratrol.
Berries
Berries in all forms, dried, fresh or frozen, provide enormous benefits to the body in the fight against cancer.
According to the studies, berries encourage apoptosis of cancer cells, resulting in the death of cancer cells. They also down-regulate the production of certain kinds of proteins that are involved in the prevention of cancer cells death.
Strawberries and black raspberries are known to have the greatest impact on colon cancer. Blueberries contain anthocyanosides, one of the most potent antioxidants. Blueberry juice is known to decrease the spread of cancer and also stop it from multiplying.
Citrus Fruits
We all like to enjoy citrus fruits on a sunny day in winter, but they are more than just a treat to taste buds. Oranges and grapefruits aid in the neutralization of free radicals, which can damage DNA structures and increase the risk of cancer. According to the studies, they also aid in the reduction of cancer cells growth and prevention of tumor spread.
With that being said, it is recommended that cancer patients discuss the intake of grapefruits with the doctor because grapefruits can interfere with the metabolism of some specific anticancer drugs.
Vegetables Effective Against Cancer
Super veggies such as leafy green vegetables high in folate and nutrition, help fight off cancer. Based on research and data collected, the following vegetables have been proven to have anti-cancer properties.
Hand-Picked Content: The Ultimate Guide to Indoor Vegetable Garden With Indoor Edible Plants
Cruciferous Vegetables
A kale salad as lunch or a soup of chopped broccoli and cauliflower is exactly what your body needs to protect itself from cancer.
Scientists have been studying the effects of Cruciferous vegetables and according to studies by National Cancer Institute, bioactive compounds in vegetables like broccoli, cauliflower, cabbage and kale help inactivate carcinogens, induce apoptosis causing cancer cells to die, and protect the body cells against DNA damage, all of which contributes in defense against cancer. Especially Broccoli contains sulforaphane with special anticancer properties therefore, it's a good idea to consume broccoli in 3 to 4 meals per week.
Tomatoes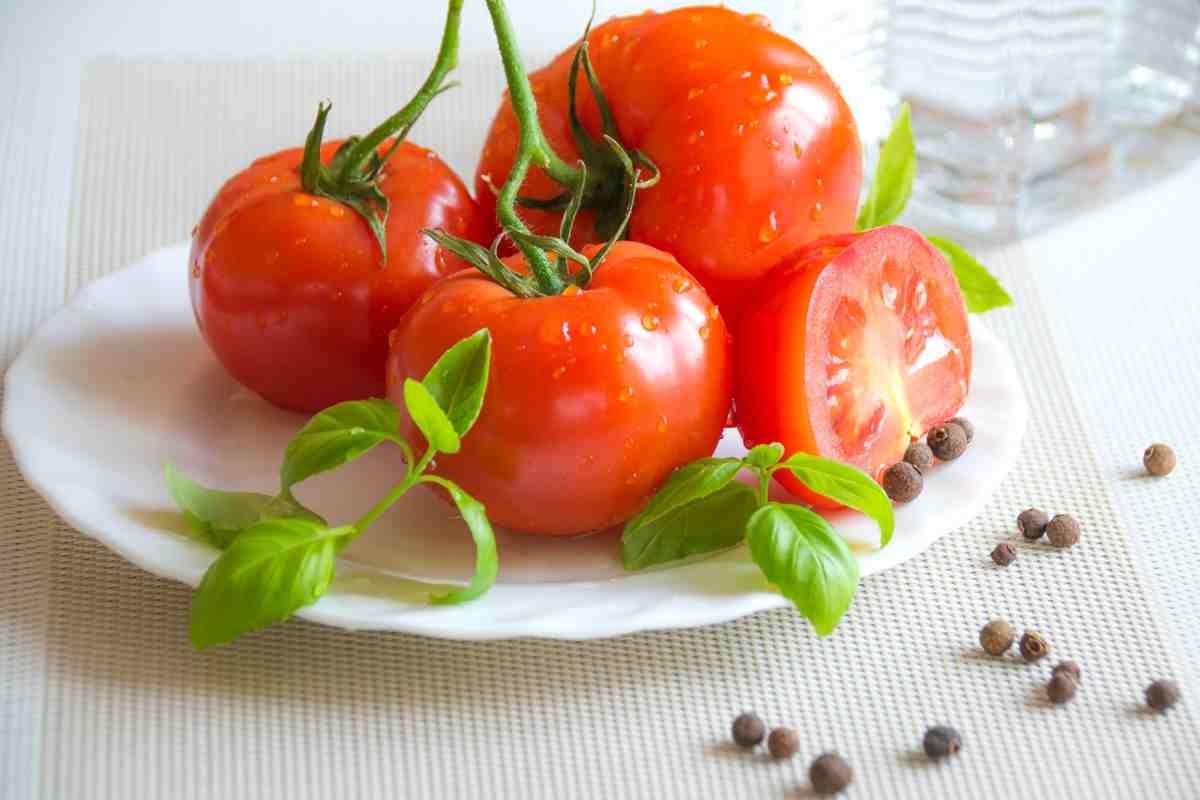 Tomatoes are a must-have in every kitchen and why shouldn't they be, given their abundant health benefits! Tomatoes contain carotenoids, which elicit a protective role against cancer due to their strong antioxidant properties. This superfood also contains lycopene which enhances enzyme activity responsible for the breakdown of cancer-causing products. That's a good enough excuse to add tomatoes to your meals on regular basis.
Carrots
Carrots are one of the most versatile forms of vegetables, as they can be enjoyed raw and crunchy straight out of fields, as well as cooked or baked. They not only satisfy the sweet tooth of a rabbit but can in fact be very useful when it comes to developing anticancer food habits.
Carrots are quite rich in beta-carotene which protects against cellular level toxin damage and slows down the growth of cancer cells. According to the American Institute of Cancer Research, non-starchy vegetables like carrots lower the risk of mouth, larynx and pharynx cancer.
Beans, Nuts and Various Kinds of Seeds are Advantageous
Following a healthy diet plan can always help but you have to make sure that your diet consists of all the necessary micronutrients and macronutrients. Fruits and vegetables are beneficial but not enough! Beans, Seeds and Herbs must be added to your diet as they help prevent cancer.
Legumes And Pulses To Fight Off Cancer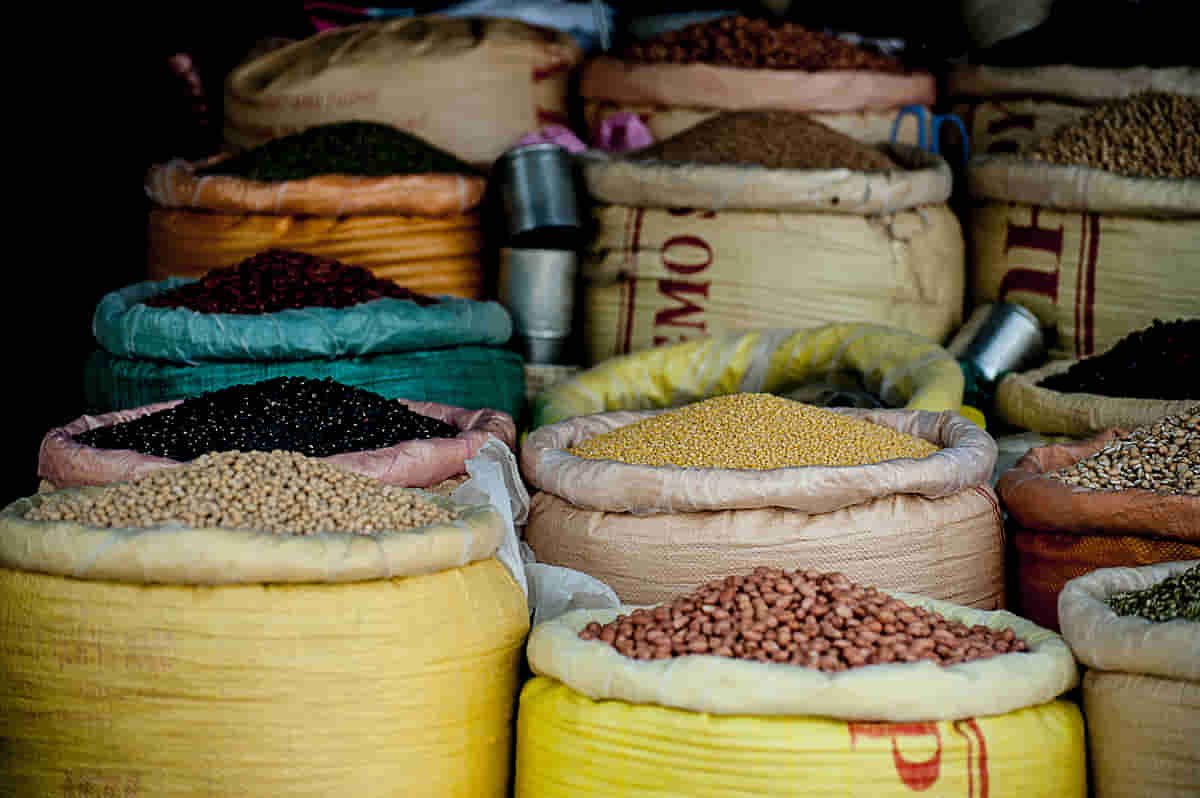 Yellow split peas, red lentils, kidney, pinto and black beans are not only rich in fiber but also contain saponins known for their cancer-preventive properties. Beans contain phytochemicals that prevent the release of toxic substances from tumors that damage nearby cells. These miraculous legumes can help prevent colorectal, breast, prostate, renal and gastric cancers.
Nuts As Healthy Anticancer Snacks
Walnuts, almonds and pistachios are tasty snacks for any time, not only that but they are also packed with nutrition, vitamins and bioactive.
A study was conducted based on the hypothesis of consumption of 2 Oz. Walnuts every day showed cancer cell death and suppression of tumor cell growth. Cashews and some tree nuts have been known to help in avoiding the recurrence of colon cancer after surgery and chemotherapy.
Therefore, the consumption of nuts is recommended for patients undergoing cancer treatment or those who are prone to developing cancer. So it's a good idea to add nuts to your cereal or yogurt if you are looking for foods with anti-cancer properties.
Fatty Fish for its Anticancer Properties
Red meat including beef, pork and lamb is a big no when it comes to an anti-cancer diet. However, it doesn't mean that you cannot enjoy proteins in the form of meat. Fatty fish in form of salmon, sardines and tuna, is a very good option in comparison to other unhealthy meat options.
Fatty fish is rich in omega-3 Fatty acids which help prevent metastasis of cancer by keeping inflammation under control. According to research, consuming marine omega- 3 fatty acids aids in the prevention and survival of breast cancer. Furthermore, regular consumption of fatty fish reduces the risk of kidney cancer by 74%.
Various Kinds Of Seeds Beneficial Against Cancer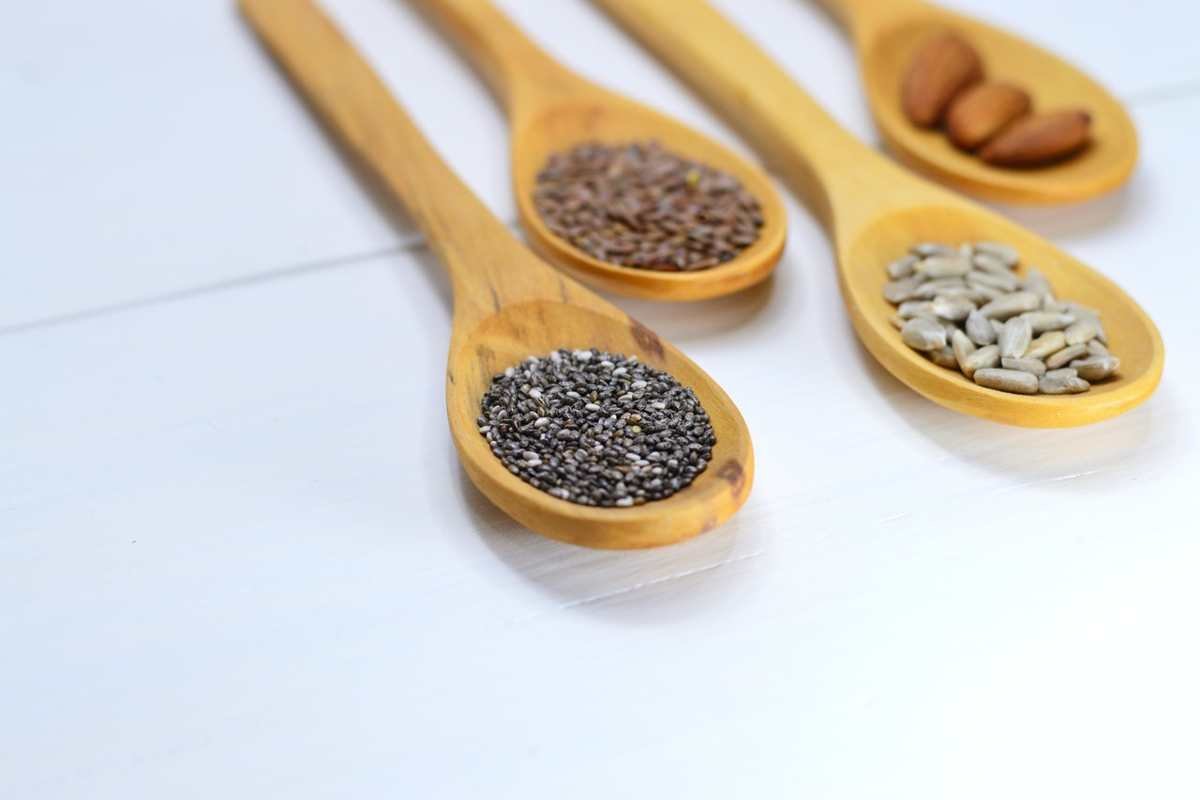 If you like to eat roasted Pumpkin seeds, enjoy a frappe of ground flaxseeds or drink chia seeds soaked in warm water regularly in the morning, you are doing yourself a favor against cancer. Chia seeds with their anti-inflammatory and anticancer properties kill the cancerous cells without harming healthy ones. Whereas, consuming 25gm of flaxseeds a day may slow down tumor growth in prostate and breast cancer.
According to the study published in the National Library of Medicine, Pumpkin seeds being rich in polyphenols and other bioactive compounds, slow down the proliferation of cancer cells and encourage these cells to destroy themselves.
Herbs And Spices And Their Role InSlaying Cancer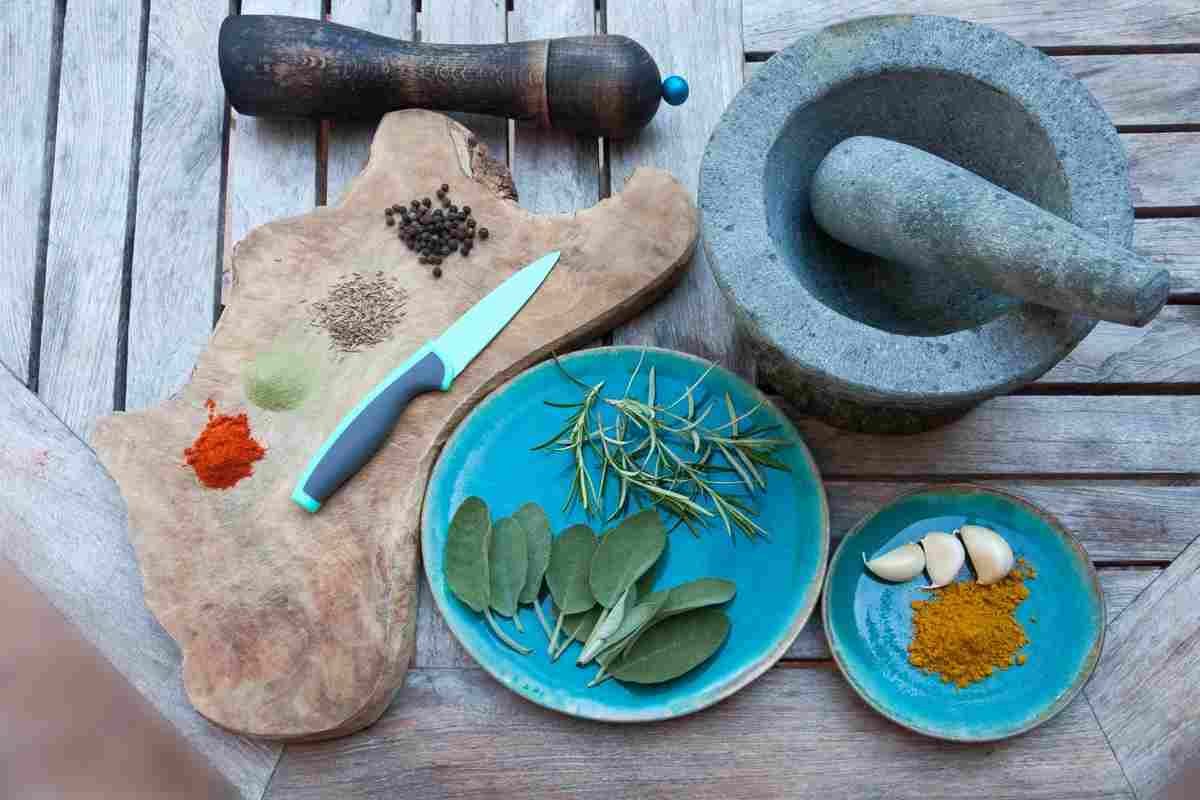 Who doesn't use herbs and spices in the meals for a bit of flavor? Well, now you have one more reason to add them to your meals. Garlic as well as curcumin ( commonly known as turmeric) have been used for centuries for their anti-inflammatory and healing properties and it comes as no surprise that they can help with cancer as well. Curcumin makes chemotherapy more effective.
Garlic with its antioxidant properties fights free radicals and with allicin in it, controls the growth of cancerous cells.
Final Words
The scariest thing about cancer is that we usually find out about it when it has already taken hold of our body. And for a disease like this, it is prudent to use cancer-fighting foods as a preventive measure. Consuming any single food alone cannot cure cancer, instead, an anticancer diet may help lower the risk of developing cancer or aid in fighting it while the cancer patient seeks medical treatment.
Just as Heather Morgan said;
Every time you eat or drink, you are either feeding disease or fighting it