The modern architecture of today has gone through many phases to attain its current look and feel. The styles of buildings nowadays can be described as an intricate combination of modern and early age designs, borrowing the best aspects from both. Interior exposed beams are one of these aspects that have made a significant comeback and are being incorporated widely in house designs. Exposed beams essentially mean that the structure and frame of the roof are uncovered. It also gives the room a unique, rustic look with ample room for customization. These beams are also accessible in many kinds; the classic wooden roof beam, the modern and futuristic metal roof beam and so on.
There are numerous combinations that can be selected depending on the angle, such as fishbone structure or half side. Before even thinking about installing beams on the interior of your home, have a team like Quality Exterior Services LLC check the stability and structure of your roof to ensure your home can handle the weight and pressure of beams.
Some of the most Exposed Beams Design Right Now:
Check out some of these amazing homes with exposed beams:
1)  Cathedral Style Roof Beam
No need to tax your imagination about this one. As evident from the name, the ancient cathedral has inspired interior beams for this bedroom design. Such structures usually have a central beam extending through the length of the room with secondary beams at a slightly downward angle emanating from it. This design is also ideal for a spacious yet cozy cabin like bedrooms.
2) Barn Style
It is a rustic and plain design, which has two horizontal exposed wooden beams running parallel to each other through the width of the room. Ideal to incorporate in the master bedroom, owing to its spacious design, the barn style will bestow a unique finishing to the bedroom.
3) Unfinished Oak Beam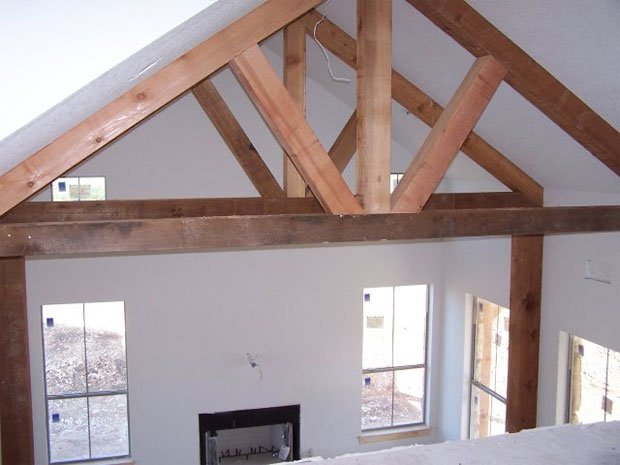 Rectangular oak beams exposed to the view carry the rustic ambiance of this design to the next level. The oak beams make to look unfinished. But rest assured they are sturdy, safe and strong like any other contemporary exposed beam design.
4) Steel and Wood Combination Beams for the Living Room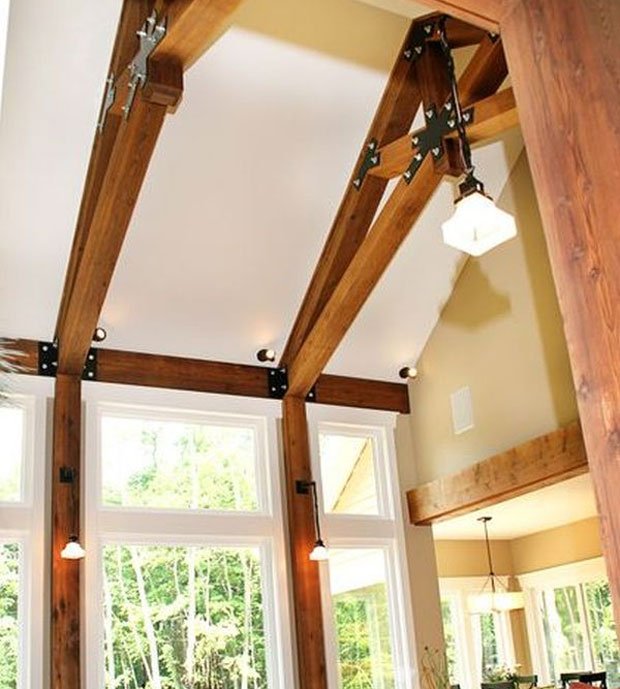 This entry is distinctive on the list as it takes you from bedroom beam designs and ventures into the living room for a change. The combination of steel and wooden beams is used to endow the building with not only structural integrity but also pleasant esthetics. Mostly, the steel plates and bolts joined together with wooden beams, creates a very interesting contrast
5) Mid- Century Bedroom with Roof Beams
This design is an import from Scandinavia and was first used in that part of the world. The exposed roof beams used here are of solid dark color running horizontally equidistant from each other through the length of the room. As the name suggests, the design dates back to mid-century but when used in a modern bedroom of today. It still looks chic and sophisticated endowing a majestic and amazing look.
6) Unfinished Thick Oak Beams Roof for Kitchen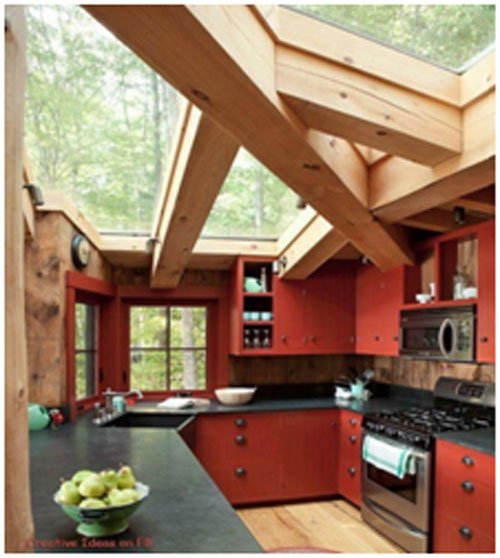 Like entry no. 4 on the list, this entry also earns distinction for itself by venturing into another area of the house i.e. the kitchen. For this instance, the unfinished thick oak beams design for the kitchen roof has made in geometrical shape. This provides support to the glass roof residing above it. Moreover, this design bestows an ultra modern outlook to the kitchen.
7) Inserted Steel Framing Beams Roof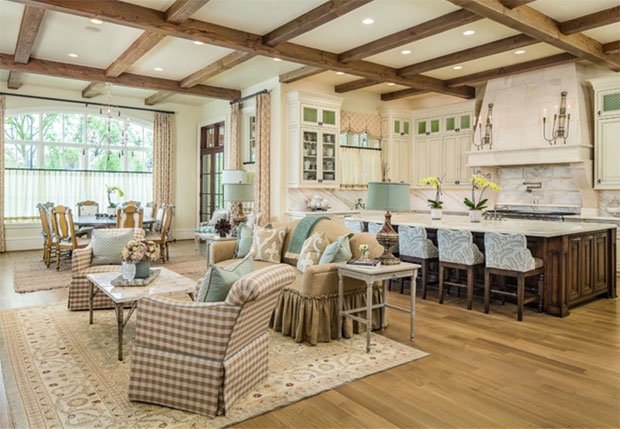 A variation of entry no. 4, this design has horizontal exposed wooden beams running through the length of the living room. Moreover, resting on inserted steel framing for extra support and durability. This style is also ideal for basement rooms owing to its structural strength.
8) Traditional Victorian Bedroom
Hailing from the Victorian era, this bedroom model has exposed beams in a combination of rectangular and horizontal arrangement. The beams have painted to match the color scheme of the room and give it a polished and welcoming look.
So, which roof beam design you liked the most? If you have some extraordinary roof beam structures to share, please do.