---
Three Top Tips for Looking After Your Car
27

Nov 2015

In our modern society, we simply can't function without our cars. We rely on them for so much, from transporting the kids to school to commuting backwards and forwards to work each day.

Considering this, it's surprising how little care we take of them. We take it for granted that our cars will put up with all of the abuse that we levy at them, from rutted farm tracks to stop and start traffic on the school run.

If they were a piece of machinery at work, however, we wouldn't be so blasé. We would be much more likely to recognise the investment they represent, and to safeguard the capital we've put into them.

According to many experts, this is the same approach that we should be taking towards our vehicles. If we want to get the most for our money and avoid problems, then we need to start taking care of our motors.

Here are three tips to help you do just that…
#1: Choose a Vehicle That's Up to the Job
When it comes to cars, the old adage that 'prevention is better than cure' definitely applies. If you want to avoid problems down the line, then the best way to ensure that you have a vehicle you can rely on is to choose a make and model that will stand up to its task. For most of us, an everyday run-around will suffice, with the school run and supermarket trips doing little damage to your drive. However, for those who travel across more strenuous terrain, or spend hours every week speeding up and down the motorway, do your research to find a car that caters to your needs.
#2: Put Your Pride and Joy Away Properly
Another way to keep your car in tiptop shape is to make sure that you're putting it away properly at the end of the day. Although the occasional bout of rain whilst you're out won't do any damage to your motor, leaving it to stand outside come wind, sleet, snow, and hail is unlikely to help it stay healthy. The weather can be a cruel tormentor, and paintwork and parts won't benefit from being exposed to the worst of its ravages. If you have a garage or carport, then make sure that you're using it. If you don't, then try and pick a sheltered spot to tuck it away in come evening.
#3: Build a Basic Toolkit
Last but not least, make sure that you're equipped to take care of any minor problems yourself. Mechanics charge generously for their labour and expertise, but there are lots of DIY tasks that you can handle alone, and doing so will save you a substantial sum of money, as well as circumnavigating the need to send your car away to be fixed. Simply build a basic toolkit to make sure that you have everything you'll require to hand in case any problems arise.
Take care of your car today with these three top tips.
Recommended Posts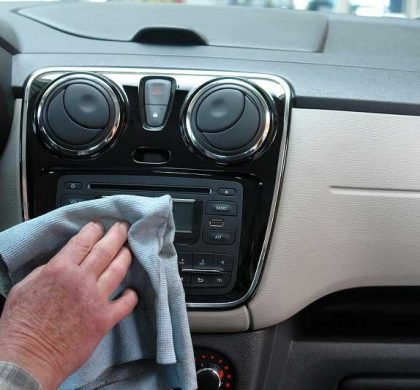 25 Jul 2018 - Cars
29 Mar 2018 - Automotive, Motor Show