Road excursions are a fantastic way to see and hear everything your country has to offer. When traveling long distances, staying at a motel is incredibly convenient. It will provide you the opportunity to relax, shower, as well as work. You will, however, wind up spending lots of money on hotel accommodations. You might want to conserve money so that you may spend more when you get to your destination. Below, you're going to learn how to find the best cars to sleep in for your long trips.
If this describes you, you should consider purchasing a vehicle with a sleeping compartment in the back. There are numerous options, but some will be more accurate than others. You'll need a lot of internal space if you want to sleep in the car.
8 Most Comfortable Night Staying Long Trips Cars
If you have the best automobiles to sleep in, sleeping inside the car is a fantastic aspect of any road trip. It's a simple, low-cost alternative to camping that's also a terrific way to have a good time. In the backseat, you could possibly sleep. You can also sleep in the cargo hold. Make certain that there will be enough space. The seats should really be comfortable enough to allow you to sleep soundly all night. This article delves into the topic of sleeping in automobiles, as well as all the best suggestions and recommendations for making it as pleasant as possible. There are numerous car examples as well as a detailed description of what to look for.
Update: As more and more people are looking to sleep in their cars on a trip, I know how vital it is to find the perfect camper vehicle. Considering that, I have added two more cars to our list of best cars to sleep in.
1. Chevrolet Suburban
The 9th generation Chevy Suburban is not only a durable and versatile family vehicle with excellent off-roading ability, but it is also equally capable of accommodating (for sleeping) your partner and more on a long journey in the wilderness. The drive to the mountains won't be a problem either, thanks to its four-wheel-drive system.
The longest and roomiest SUV in Chevrolet's lineup offers room for seven and can tow heavy objects, as well. Furthermore, it can haul a lot of stuff in the boot, and you can fold the second and third-row seats flat to make for a very roomy sleeping space.
The best part is that the spare tire is underneath the SUV, so there is extra space for sleeping and camping supplies.
Another advantage of this camping SUV is its rear-door liftgate. It not only offers protection from sun and rain but also makes space for moving around the SUV and assists in setting up a canopy. It even offers up to 6 feet clearance level below the liftgate.
In addition, you can find plenty of mechanics for repairs, and the maintenance cost is reasonable.
Last but not least, you can have a 9th-generation Suburban for around $5,000 and convert it to a camper with a no-built approach for around $2,500. It makes the SUV super affordable against the RVs, conversion vans, and truck campers.
2. Honda Odyssey
Don't you need a vehicle for everyday commuting as well as for weekend trips? How about a minivan that you can turn into a practical camper? Well, Honda Odyssey fits the bill for its roomy and comfortable cabin, excellent driving dynamics, and superb durability.
Let's talk about its pros first for vehicle campers.
In its standard form, it can accommodate 7 to 8 people.
A 3.5-liter V6 generating 280 horsepower and 262 pound-feet of torque (the output is a little lower for older models) renders smooth acceleration and adequate power to haul your camping gear.
The Odyssey enjoys excellent safety ratings from the NHSTA (five stars) and IIHS (Top Safety Pick).
It is not one of the best mpg cars, but the EPA-estimated fuel economy of 19 miles per gallon in the city and 28 miles per gallon on the highway is commendable, saving you money on long trips.
It is a dependable vehicle that can last for thousands of miles. The J.D. Power reliability rating is also above average.
It comes with reasonably big windows.
Its heightened roof enables tall people to move around and sleep easily in it.
You can find Odyssey mechanics easily, so maintenance is cheap.
Being a popular vehicle, the parts availability isn't a problem either.
Now let's discuss the cons.
To set up a sleeping area, you have to remove second-row seats that are heavy and fiddly to move around.
It neither comes cheap nor holds its value very well.
Some people have opted to convert the Odyssey for a full-time living, even with a few cons. Besides DIY Odyssey camper conversion, you can buy pre-made kits from Roadloft, Ququq, etc., just like a Prius camper.
3. Honda Element
When it refers to outdoor activity, this SUV is a beast, thanks to its stain-resistant upholstery and washable flooring. Although it may not appear as stylish as many of the various boxy vehicles on the market, the height of this car allows for the storage space and packing of a variety of larger items such as coolers, chairs, grilling tools, and a variety of other camping essentials. From all drives, the Honda Element could be the ideal family camping vehicle, yet is capable of navigating those difficult dirt roads to your secret campground. The seats can all be lifted, making it one of the greatest automobiles for sleeping in when camping, even if you don't have enough space in your tent.
4. Subaru Outback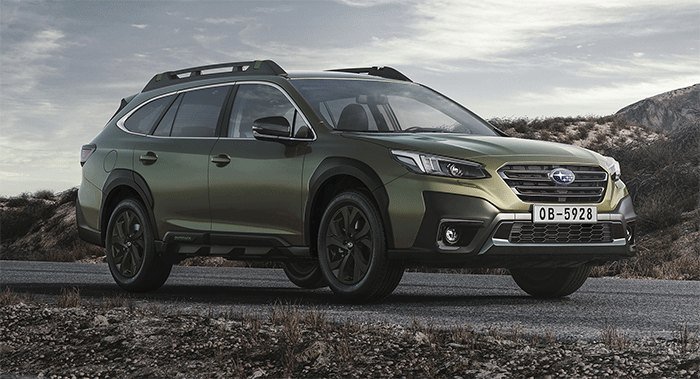 Upgrade to the 2020 Subaru Outback when you require a little extra space. This one is likely to be a home run. After all, it has a cargo capacity of 75.7 cubic feet. This makes it a viable option for those who want to sleep in their cars. It can accommodate up to 5 people. As a result, one person may sleep in the backseat while the other sleeps in the cargo area. It's also worth noting that the seating is quite spacious. The cargo hold is quite large. This combination assures that the vehicle will provide you with a relaxing snooze. The only drawback is that you'll have to spend a little extra on this automobile. Nonetheless, the extra cost will be justified. If you're looking for the best cars to sleep in that will give you extra space, this is the option to go with.
5. Honda Ridgeline
Despite its pickup truck design, the Honda Ridgeline is a hybrid vehicle that runs like an SUV but has the utility of a pickup truck. This vehicle, which has four doors as well as a truck bed, is great for heavy packers who need to be on the road quickly without having to worry about the packing procedure. The truck bed may extend outward or down, but while down, it can serve as a sleeping platform, as well as a locking, waterproof container for your more expensive belongings. While it isn't an off-roader, Honda made this one with campers in mind, since it comes with a specially designed, fitted tent that fits within the truck bed, giving it one of the greatest cars to sleep in for overnight camping.
6. Volkswagen Golf SportWagen
In the center of the table is the 2019 Volkswagen Golf SportWagen. In terms of cost and freight space, this is true. It is less expensive than the 2020 Subaru Outback, but it will have less cargo room. You'll have 66.5 cubic feet of cargo capacity to work with this automobile. You may expect to pay up to $21,895 for this vehicle.
As a result, if you're on the lesser side and want to save a little cash, this will be a good car for you. The car's performance will also not disappoint you. You can switch to a strong turbocharged engine for a small fee. You'll get 260 horsepower if you push it all the way. That should suffice for your needs. In any case, this is an excellent vehicle, and you'll be able to sleep comfortably in it. That's why you can say that it is one of the finest cars to sleep in for camping.
7. Hyundai Palisade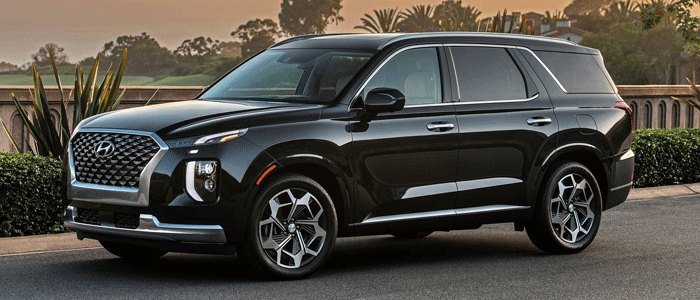 You should consider the Hyundai Palisade. It will offer you plenty of room to scratch and become comfy. This car, on the other hand, has a number of problems. To begin, you should understand the advantages. You won't have to spend a lot of money on the automobile. You should anticipate paying roughly $31,550 at the most. It will provide you with 86.4 cubic feet of cargo capacity.
The main advantage you'll get from the automobile is this combo. The acceleration or handling, on the other hand, is sure to disappoint you. You won't be satisfied with the fuel economy, too. You'll only get 19 miles per gallon in the town. Furthermore, you'll think that this is insufficient. Again, you'll end up paying more for this vehicle's increased room.
8. 2020 Ford Expedition
If you and your family require the most amount of space, the 2020 Ford Expedition is the vehicle for you. The payload capacity of this vehicle is 104.6 cubic feet. The cargo space has enough room for two people. However, the vehicle will be much more expensive. This vehicle will cost you roughly $52,810 to simply add to your garage. The car can accommodate 7 to 8 persons without difficulty. The engine has a lot of power. You'll get more than 400 HP at the most.
This will suffice to please you and many other customers. The fuel economy is also excellent. Because of all that this is undeniably one of the greatest cars to sleep in for camping. You should probably add the Ford Expedition to your garage if you'd like a car that will save you money while also providing lots of sleeping space. And you will be amazed by its different categories.
9. 2020 Kia Telluride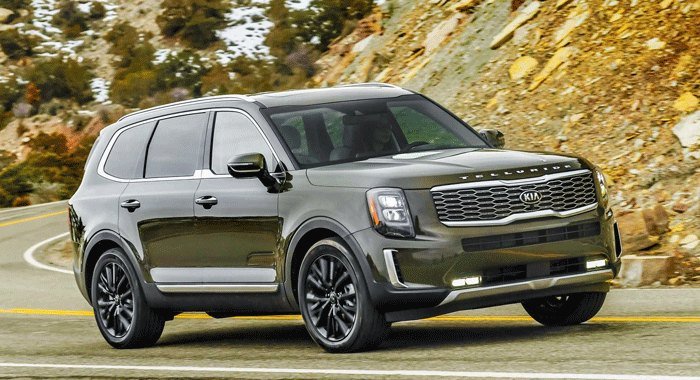 If you're ready to spend a bit more, the 2020 Kia Telluride is a good option for your business. This car comes with a long list of advantages. It isn't prohibitively pricey. For this automobile, you should budget $31,690. The truck has a large load area. It has a maximum capacity of 87 cubic feet. You may rest assured that you will be able to sleep soundly in this vehicle. In contexts of seating, this car is also more capacious. It can comfortably accommodate 7 to 8 people. And ultimately, you'll have additional sleeping space. That'll be a hit with you. The fuel efficiency, on the other hand, will not satisfy you. You'll wind up spending more money on gas with this car. On the interstate, you'll get only 26 miles per gallon. As a result, you'll have more space, but you'll have to pay more for it.
10. Chevrolet Equinox
Look out for the Chevrolet Equinox if you're looking for a spacious SUV to sleep in. I've noticed them for under $4000 in good condition on Auto Trader. It's fuel-efficient as well as spacious, getting 24 MPG on the interstate. The windows are indeed a little smaller, which gives you some more privacy. It's also elevated off the ground in case you're traveling through hazardous terrain.
Is It Dangerous To Sleep In Your Car?
If you want to save money, you can sleep and live in your automobile for long periods. Heck, for the past two years, the Homeless Firefighter has already been living in his Toyota. However, sleeping in your car has several drawbacks. The following are three things to keep an eye out for:
Carbon Monoxide Poisoning– When your car runs, it generates gases, which are dangerous to breathe for lengthy periods of time. Keep in mind there are no leaks in the exhaust system and stand in an open area. It's not a good idea to sleep in your car in the garage!
Strangers Who are Malicious- If you aren't behind a home door with a deadbolt, you are exposing yourself to additional crooks. Just remember to keep your windows covered and avoid parking in sketchy areas.
Spilling Toxic Liquids- If you have additional gasoline or chemicals in tanks, ensure that they don't leak.
Final Thoughts:
The truth is that you can sleep in any car as long as you have the proper gear. You may even sleep in a smaller car like a Honda Fit or perhaps a Mitsubishi Mirage if you bring some cushions and blankets. Also, make sure the interior of your automobile is clean before sleeping in it!
Hand-Picked Content: The Most Reliable Used Cars to Buy