Electric cars have gone luxury, with the Chevrolet Bolt EV taking the 2017 Motor Trend Car of the Year award. The Bolt combines luxury and eco-friendliness with affordability, delivering an EPA-estimated range of 238 miles per full charge at a manufacturer's suggested retail price of $37,495. In addition to its electric motor, the Bolt features a range of high-tech features. These include a 10.2-inch color touch screen, Surround Vision 360-degree viewing, a rear camera mirror, Electronic Precision Shift buttons for changing gears, and a Regen on Demand steering wheel paddle that uses "regenerative braking" technology to conserve energy when braking. The Bolt also boasts more traditional luxury features such as leather-appointed seats, enhanced by technology with front and back heating.
Luxury Motor Trend Car
The electric-powered Bolt offers a glimpse at what the future of luxury cars will look like. Here's a look at three other top trendsetting vehicles that have won the coveted Motor Trend Car of the Year Award, both in recent years and in generations past, illustrating the changing face of luxury.
Pony Car Perfection: 2016 Chevrolet Camaro
Image by Chevrolet.com
The Bolt is Chevy's latest triumph in a series of recent Motor Trend Car of the Year victories. Last year's winner was the Chevy Camaro, the sixth-generation update of one of Chevy's classic two-door muscle coup. Designed to compete with the Ford Mustang by combining compact style with sporty handling, the Camaro went off the market temporarily in 2002 to return with a vengeance in 2010. After a 2012 upgrade beat the Mustang in head-to-head competition, the 2016 sixth-generation upgrade swept into the front ranks with a new, more compact design delivering superior performance.
The new Camaro is powered by three engine versions: a 2.0 L turbo-charged inline-four generating 275 hp, a 3.6 L V6 generating 335 hp, and a 6.2 L LT1 V8 with 455 hp, plus a supercharged ZL1 model boasting a 650 hp LT4. Transmissions feature either six-speed manual or eight-speed automatic, with an optional ten-speed automatic on the ZL1. High-tech luxury features include Apple CarPlay and Android Auto. All this comes at an affordable price, ranging from $27,000 for the 275-hp version to $37,000 for the 455-hp model. Motortrend ranks the 2016 Camaro as not only the Car of the Year for 2016, but the best production pony car the world has yet seen.
Sport Sedan Trendsetter: 2000 Lincoln LS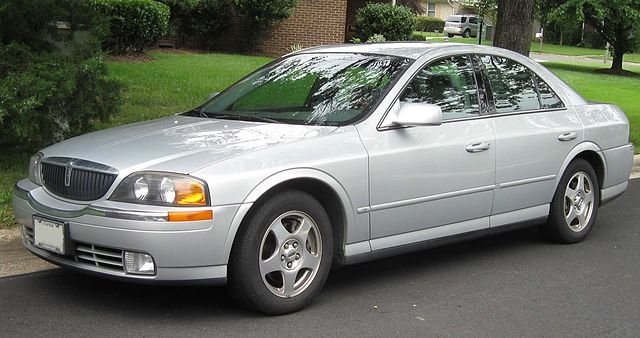 Image by Wikipedia.org
If the Camaro exemplifies luxury in a pony car package, the Car of the Year winner for 2000 embodies luxury in a midsize four-door sedan. Designed to compete with European sport luxury sedans, the Lincoln LS redefined its class, leaving a mark on cars to follow.
The achievement of the LS was to package European-style smooth sports handling in an American luxury sedan. To achieve this, the LS combined a perfectly-balanced 50/50 frame with rear-wheel drive and a choice between a V6 engine with manual transmission or a V8 engine. The 3.0L V6 version delivered 210 hp, while the 3.9L V generated 252 hp. Luxury features included leather trim, lots of head and legroom, comfortable contoured seating for up to five passengers, and what were then cutting-edge hi-tech features, such as a six-disc CD changer, automatic dual climate control and an encoded-key anti-theft system. With a $30,915 price tag for the base V6 version and $34,690 for the base V8 model, the L6 delivered value as well as luxury and handling making it a trendsetter in its class.
Subcompacting the Sports Car: 1974 Ford Mustang II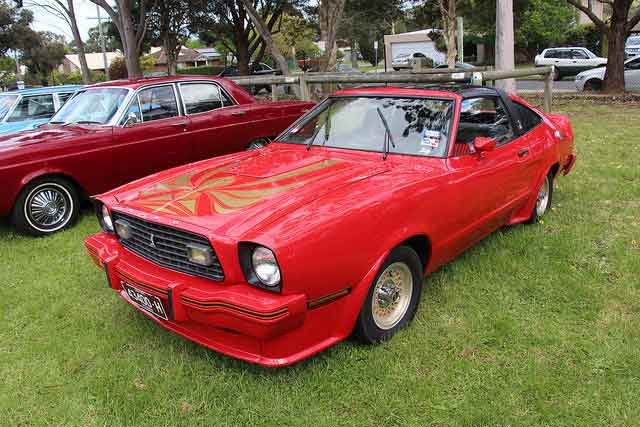 Image by Flickr
While today's answer to environmental issues is electric cars, during the oil crisis of the 1970s, electric wasn't an option, and luxury car manufacturers needed a different solution. Cars started getting smaller to save fuel, and consumers stopped buying bigger classic cars. This hurt sales of the Mustang, which had grown larger since its introduction in 1965 as the primordial pony car.
Lee Iacocca's answer was to make the Mustang smaller again, and the result was the Mustang II. Built to compete with import coupes, the redesigned Mustang came in two-door and coupe and three-door hatchback models. It initially offered 2.3 L 88 hp and 2.8 L 105 hp V6 engine options, though a 4.9L 140 hp V8 version would be added in 1975 following the end of an oil embargo. While less powerful than its larger predecessors, the Mustang II delivered the economy that was needed, in combination with a sporty look, plenty of room and luxury features such as button and tuck upholstery. While sports car fans missed the power of the older Mustang, consumers loved the sporty economy of the new version, and the Mustang II became one of the best-selling Mustangs of all time on its way to becoming the Car of the Year.
From pony cars to midsize sedans to electric cars, the face of luxury has changed continuously over the past few decades. What will luxury cars look like tomorrow? Stay tuned to find out.