Have you always wanted the easiest classic cars to restore! but not known where to start? Or maybe you're an accomplished restorer looking for an easier project to pass along the hobby to a child or friend. Either way, you're looking for a restoration project that won't cost you an arm and a leg, and won't be a huge hassle.
Easiest Classic Cars To Restore
You're in luck. We've compiled a list of some of the best and easiest classic cars to restore. Check out our top picks, and don't put off your dream project for another day!
Ford Mustang
If you're a first-time looking for easiest classic cars to restore project, a Mustang is the way to go. With a huge fan base, classic Mustangs are one of the most often restored muscle cars in America, and online resources and forums are abundant. Parts are also incredibly easy to come by, as virtually every part you might need is produced by many companies and available online and through catalogs. On top of being one of the most hassle-free restoration projects you could find, the Mustang's iconic look and all-around popularity mean that if and when you decide to sell your restored vehicle, you shouldn't have any problem finding a buyer. Mid to late-60s models are the most popular years for restoration, but experts in the field are predicting that 80s restorations will be gaining popularity over the next few years.
Pontaic Firebird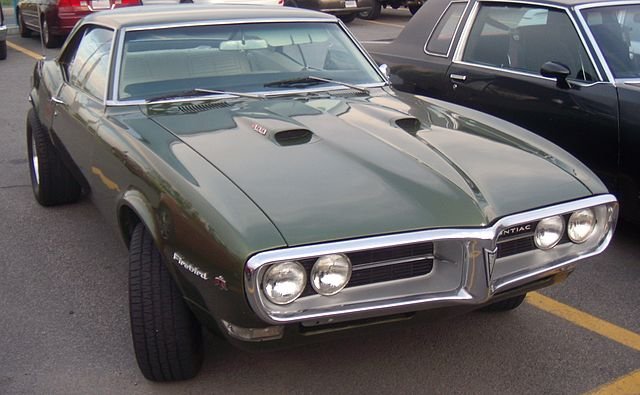 Closely related to the ever-popular Chevy Camaro, the Pontiac Firebird offers many of the same desirable traits with the added bonus of feeling a little more out-of-the-box. With some gorgeous proportions and reproduction parts that are fairly easy to find, the Firebird strikes a great balance between unique looks and ease of reproduction. Look for Formula and Trans Am editions, which are harder to find but more popular and the most valuable Firebirds when it comes to resale.
Buick Gran Sport
Buick's first contribution to the muscle car segment, the Gran Sport is an incredibly unique restoration option. Professionals tell us that the Gran Sport was marketed as a muscle car for the refined and sophisticated driver, and was called "The Gentleman's Hot Rod." If you're just as interested in crafting a luxurious interior as you are in tinkering with powertrain components, this sleek ride is a great option for your next restoration project.
Dodge Charger
Noted as one of the most stylishly designed muscle cars of all time, the Dodge Charger was popularized by the use of the 1969 model in the show The Dukes of Hazard. Nicknamed the General Lee, the '69 Charger is a little harder to find than other model years because an estimated 300 of them were destroyed while filming stunts for the show. Chargers have a universal appeal, and virtually any model year you find would be an excellent project, but you'd win some major bonus points if you found a General Lee and decked it out with the iconic orange paint job from the show.
Chevrolet Nova
One of the cheapest options for a classic restoration, Novas had a large production run and are made with cheaper parts than many other vehicles you might look to rebuild. Resale value (and overall cool-factor) are boosted by keeping the vehicle looking as stock as possible. We recommend looking for the coupe option, which is more popular and has a cooler look with a smooth, sloping silhouette.