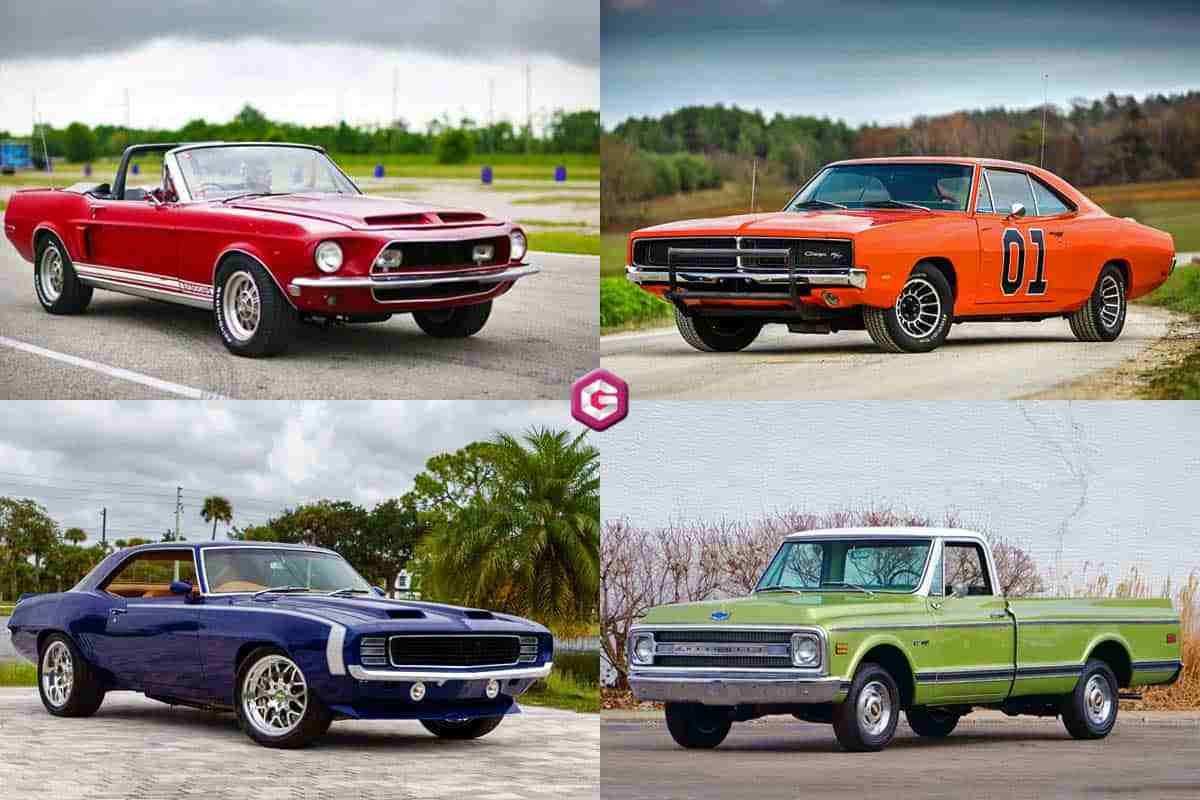 Have you always wanted to restore your dream classic car? But not know where to start? Or maybe you're an accomplished restorer looking for an easier project to pass along the hobby to a child or friend. Either way, you're looking for a restoration project that won't cost you an arm and a leg, and won't be a huge hassle.
While you may easily find the cheapest classic cars to restore, they won't be helpful if you can't find the right parts for restoration. For instance, you may not be able to find parts for rare cars like Pierce-Arrow, a forties-period De Soto, or a V-16 Cadillac.
If you really enjoy old car restoration and are looking for easy to restore classic cars, you're in luck. We've compiled a list of some of the best and easiest classic cars to restore. Check out our top picks, and don't put off your dream project for another day!
1. Ford Mustang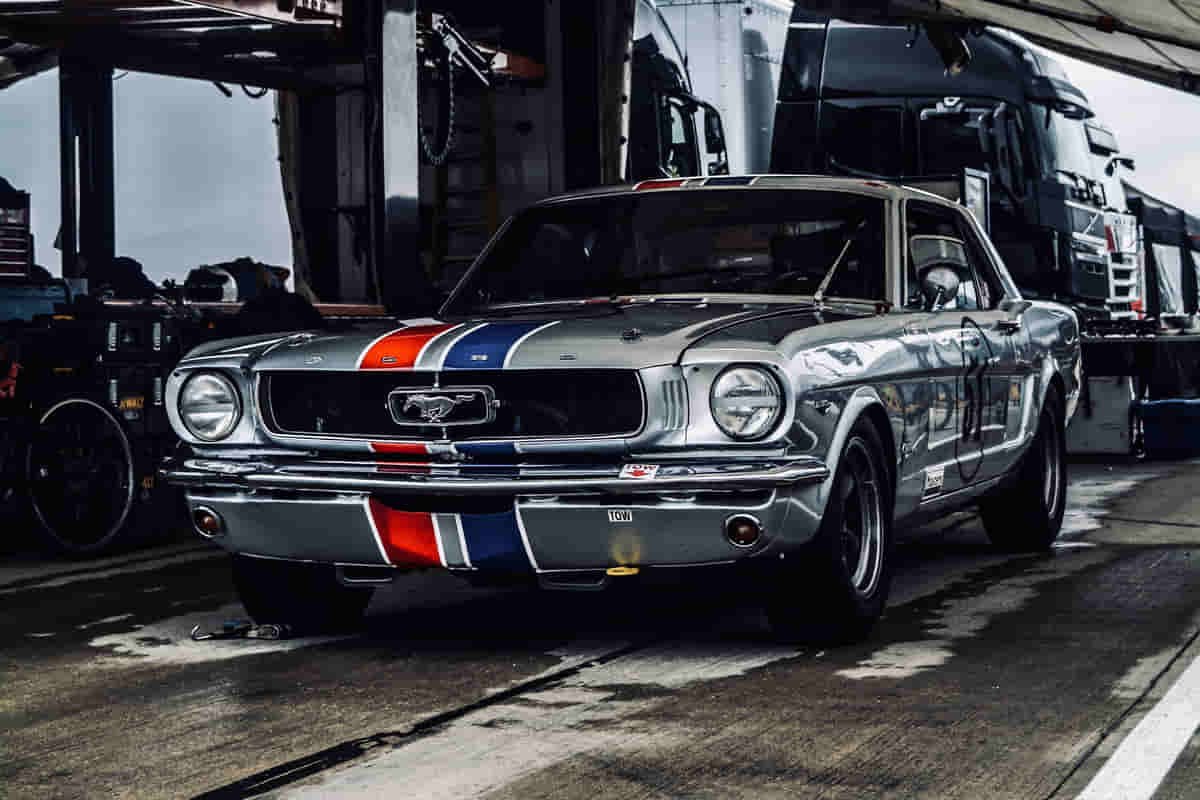 If you're a newbie looking for an easy restoration project, a Mustang is the way to go. With a huge fan base, classic Mustangs are one of the most often restored muscle cars in America, and online resources and forums are abundant. Parts are also incredibly easy to come by, as virtually every part you might need is produced by many companies and available online and through catalogs.
Based on the compact Falcon, the first-generation Mustang lasted between 1964 and 1973. The most favored among Ford buyers of that time, they are equally beloved by restorers today. The main reason behind Mustang's popularity is its effortless and cheap availability. Furthermore, you can quickly find their parts and get plenty of restoration information online. In other words, you can say Mustangs are still one of the top classic American cars to restore today.
Price range: $15,150 (reasonable) to $41,000 (outstanding)
From where I can get Mustang parts: Scott Drake Mustang, National Parts Depot
2. Chevy Camaro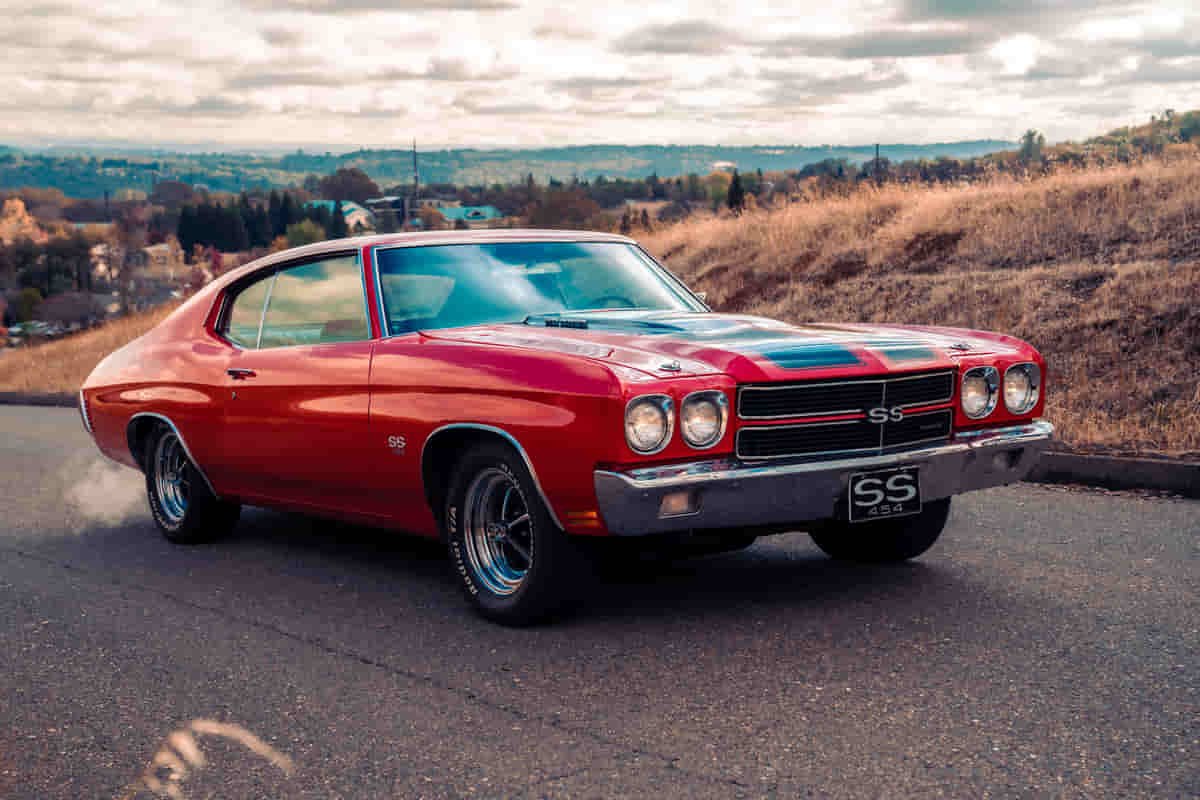 If you prefer bowtie over Ford, the Chevy Camaro is best for full car restoration. Why? Well, you can find all parts to rebuild a Camaro quickly from the market. Additionally, the old Camaros always remain in demand.
Terry McGean, the editor of Hemming's Muscle Machines, once said:
The '69 Camaro is the '32 Ford of today
It means you can't go wrong with the Camaro in your restoration project. It is not only fun to drive and a dependable car, but you can also make it as powerful as you want. Thanks to the easy availability of aftermarket performance parts for Camaro.
Price range: $39,000 (reasonable) to $69,000 (outstanding)
From where I can get Chevy Camaro parts: Carid, Summit Racing, Classic Industries
3. Dodge Charger
Noted as one of the most stylishly designed muscle cars of all time, the Dodge Charger was popularized by the use of the 1969 model in the show The Dukes of Hazard. Nicknamed General Lee, the '69 Charger is a little harder to find than other model years because an estimated 300 of them were destroyed while filming stunts for the show.
Chargers have a universal appeal, and virtually any model year you find would be an excellent project, but you'd win some major bonus points if you found a General Lee and decked it out with the iconic orange paint job from the show.
If you cannot find the 69 Charger, no worries! You can go for any other Charger. Since Dodge made them in huge numbers, you will not have trouble finding your preferred Charger. Owing to their remarkable design, they are sure to retain their popularity for the years to come.
Besides, you can easily find all of Chargers' mechanical components with the vast availability of reproduction body panels on the market. Furthermore, do not fret about the rust issue with the Charger; you can obtain the patch panels without any difficulty.
Price range: $23,000 (reasonable) to $63,500 (outstanding)
From where I can get Dodge Charger parts: Carid, Advance Auto Parts
4. Pontiac GTO
The new generation might not be familiar with the Pontiac, but old-timers can tell that this GM brand was one of the best performance carmakers of its time. The brand actually made history when Pontiac created (perhaps) the world's first muscle car. The automaker borrowed the 389ci V-8 from the full-size Catalina and fitted it in the midsize Tempest.
While the Tempest was introduced to the world as the first muscle car, it was Pontiac GTO that defined this segment. It became so popular that it inspired dozens of other carmakers to unveil their muscle cars in 1964.
Price range: $25,100 (reasonable) to $76,200 (outstanding)
From where I can get Pontiac GTO parts: Original Parts Group, Year One
5. Buick Gran Sport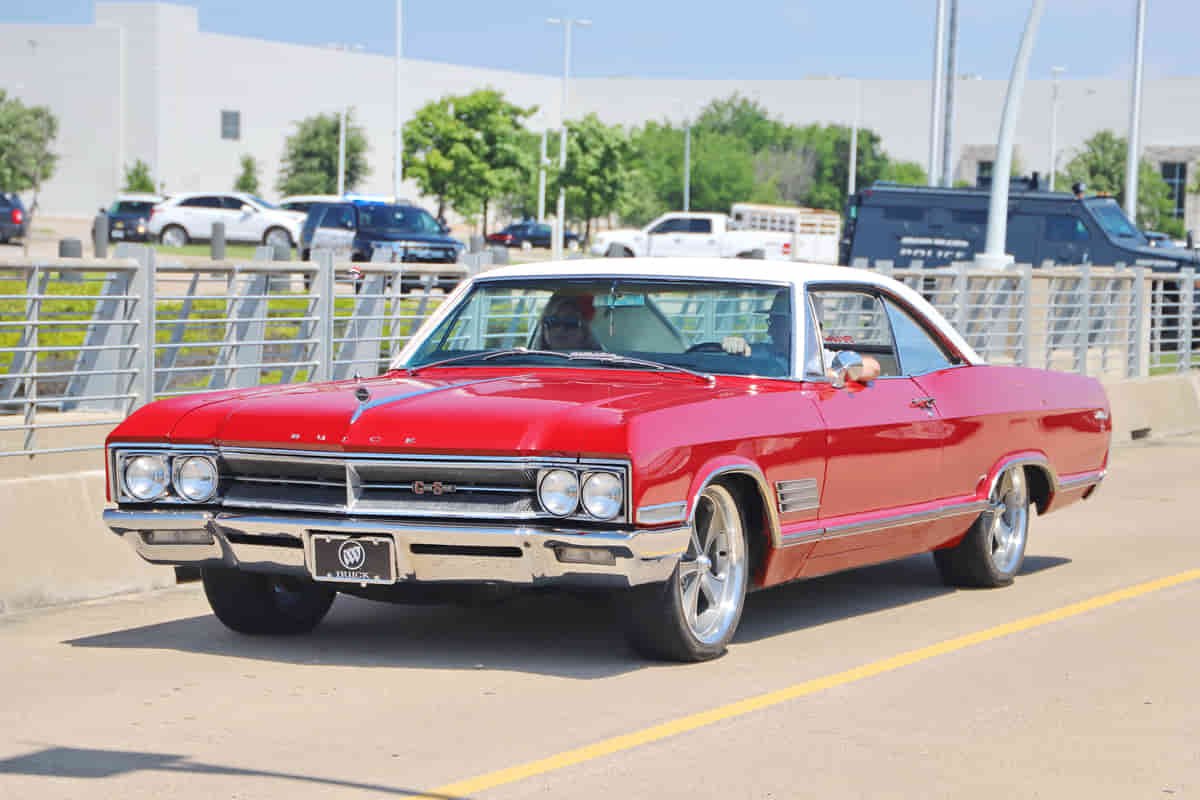 Buick's first contribution to the muscle car segment, the Skylark-based Gran Sport, is an incredibly unique restoration option. Professionals tell us that the Gran Sport was marketed as a muscle car for refined and sophisticated drivers and was called "The Gentleman's Hot Rod."
A V8 engine with the Stage 1 package, delivering 360 horsepower and a huge 510 pound-feet of torque, made it an incredibly fast muscle car. This torque figure was the best any American production vehicle could generate at that time.
If you're just as interested in crafting a luxurious interior as you are in tinkering with powertrain components, this sleek ride is a great option for your next restoration project. The aftermarket parts for this hot Gran Sport aren't challenging to come by, so there is no point holding yourself back for this project.
Price range: $12,250 (reasonable) to $75,000 (outstanding)
From where I can get Buick Gran Sport parts: Carid, CarParts
6. Oldsmobile Cutlass
You might not be familiar with Oldsmobile muscle cars, but we tell you they were among the greatest cars in the 60s and 70s. In fact, the brand's worthy creation, Cutlass, was once the best-selling muscle car. The good news is they are still available in abundance, according to Cheat Sheet.
Not only was it General Motor's most stylish car with an A-body design of that time featuring an upmarket interior, but its 4-4-2 model was also one of the fastest of its time.
It is actually one of the easiest classic cars to restore on this list. We highly recommend this classic if you have a low budget for purchase and maintenance. The reason is that you can swap its chassis components with other GM A-body vehicles. It means you can get brake and suspension parts quickly at an affordable price.
Price range: $20,200 (reasonable) to $50,000 (outstanding)
From where I can get the Cutlass' parts: Original Parts Group, Year One, Fusick Automotive Products
7. Chevrolet Nova
One of the cheapest options for a classic restoration, Novas had a large production run and are made with cheaper parts than many other vehicles you might look to rebuild. Besides, if you are new to restoration or not sure about the type of classic you like to restore, we recommend going for the Nova, especially models created between 1963 and 1974.
You can boost its resale value (and overall cool factor) by keeping the vehicle look as stock as possible. We recommend staying away from the four-door model and finding the coupe option, which is more popular and has a cooler look with a smooth, sloping silhouette.
Price range: $22,000 (reasonable) to $59,000 (outstanding)
From where I can get the Nova parts: Summit Racing, Carid, Classic Chevy
8. Chevy C10 Pickup Truck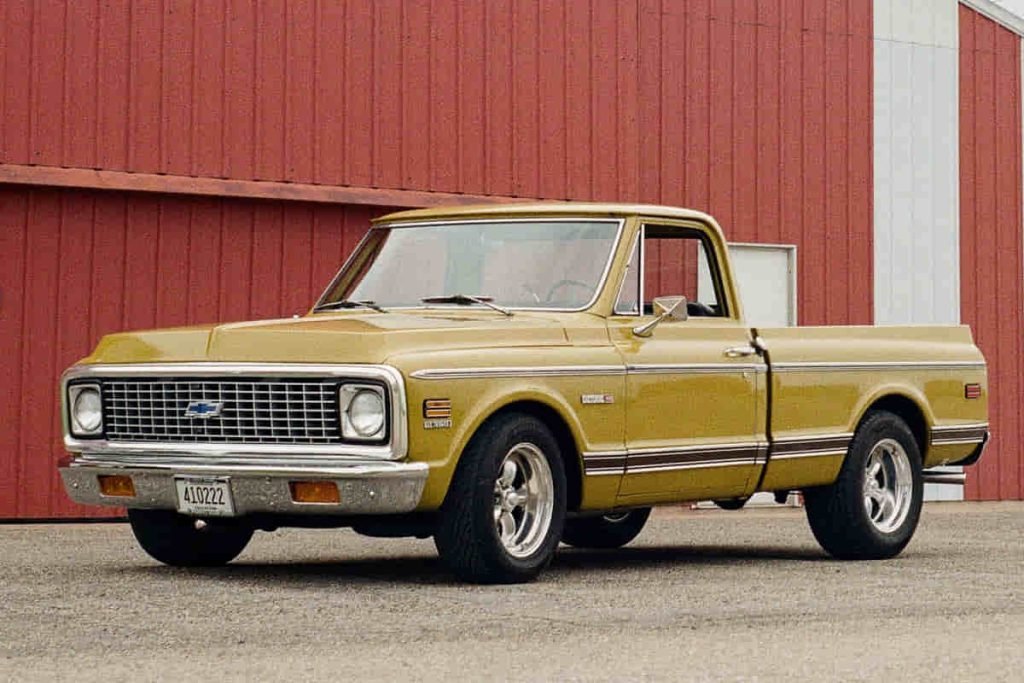 Being a new auto restorer, we know how important it is to find the right vintage vehicle. The Chevy C10 truck fits the bill not only due to its affordability but also for its muscle car-like appearance with a bed on the rear axle.
Chevy launched this pickup truck in 1967 as part of GM's Action Line to compete with various other trucks made in Detroit. The C10 soon became the most successful pickup truck in America due to its practicality and performance.
The C10 is still one of the best classic vehicles to restore because you can buy it at a reasonably low price. Furthermore, there is a big auto industry creating different C10 parts to boost its looks, comfort, practicality, and performance.
Price range: $7,200 (reasonable) to $21,900 (outstanding)
From where I can get Chevy C10 parts: Classic Industries, LMC Truck
9. Plymouth 'Cuda or Barracuda
When there was a race to develop the best pony car in America, Chrysler patiently waited to create a winning formula. With lots of data in hand and learning from others' mistakes, Chrysler created the E-Body platform to spawn two pony cars in 1970 – the Dodge Challenger and the Plymouth Cuda.
Speaking of the Plymouth 'Cuda specifically, it was about 2.0-inch smaller than its sibling from Dodge. The highlight of this model was Hemi big-block V-8 producing 425 horsepower and a shaker hood package.
If you are a dedicated Mopar fan, the 1970-'71 'Cuda is a way to start your restoration journey. On the other hand, the 1973-74 models, especially housing smaller 318- or 340-cu.in. V-8s are the most inexpensive to purchase. Give our classic car buying guide a read and ensure the rust didn't screw with the body since it has a frameless structure. You should be able to buy a model from $10K to $30K (depending on the condition and year).
You would be happy to find many classic car parts companies making body, trim, and interior components for the Barracuda. Whichever 'Cuda model you choose, they all look incredible.
Price range: $20,300 (reasonable) to $71,400 (outstanding)
From where I can get 'Cuda parts: Dante's Mopar Parts, Tony's Parts
10. Chevy Corvette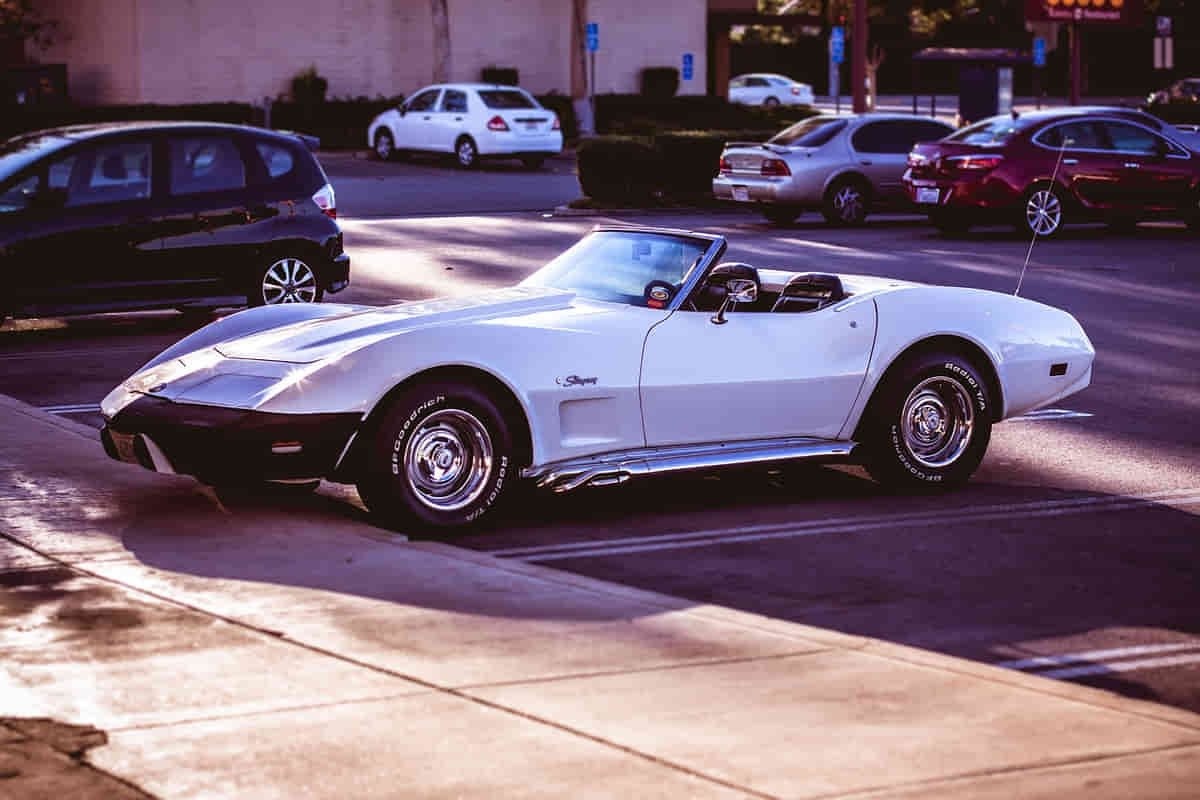 You cannot get wrong with Corvettes when it comes to restoration. However, our focus here is on finding the classics that are a perfect blend of splendor, craftsmanship, performance, popularity, production numbers, and present-day affordability.
Fitting our criteria is the third-generation Corvette that continued to be built on the same chassis for fifteen straight years. For such a long production, the accessibility is obviously easy, but restorers prefer the Corvettes from 1968 to 1972 for the reasons mentioned above.
However, if you fancy the best-looking Corvettes, the late Seventies fastbacks would serve you best. They are not only effortless to find, but you can also procure new reproduction components and high-performance speed parts easily.
Price range: $22,900 (reasonable) to $48,600 (outstanding)
From where can I get Corvette parts: Corvette Central, Eckler's Corvette