Are you looking to create passive income streams to generate more money? Do you want something that can work alongside your career? Or potentially even create a new one? Well, we've put together a guide listing some of the ways in which you can create new income streams for yourself. Whether it be as a side hustle, or to potentially become a new full-time occupation. Keep reading to learn more.
What Are The Benefits Of Multiple Income Streams?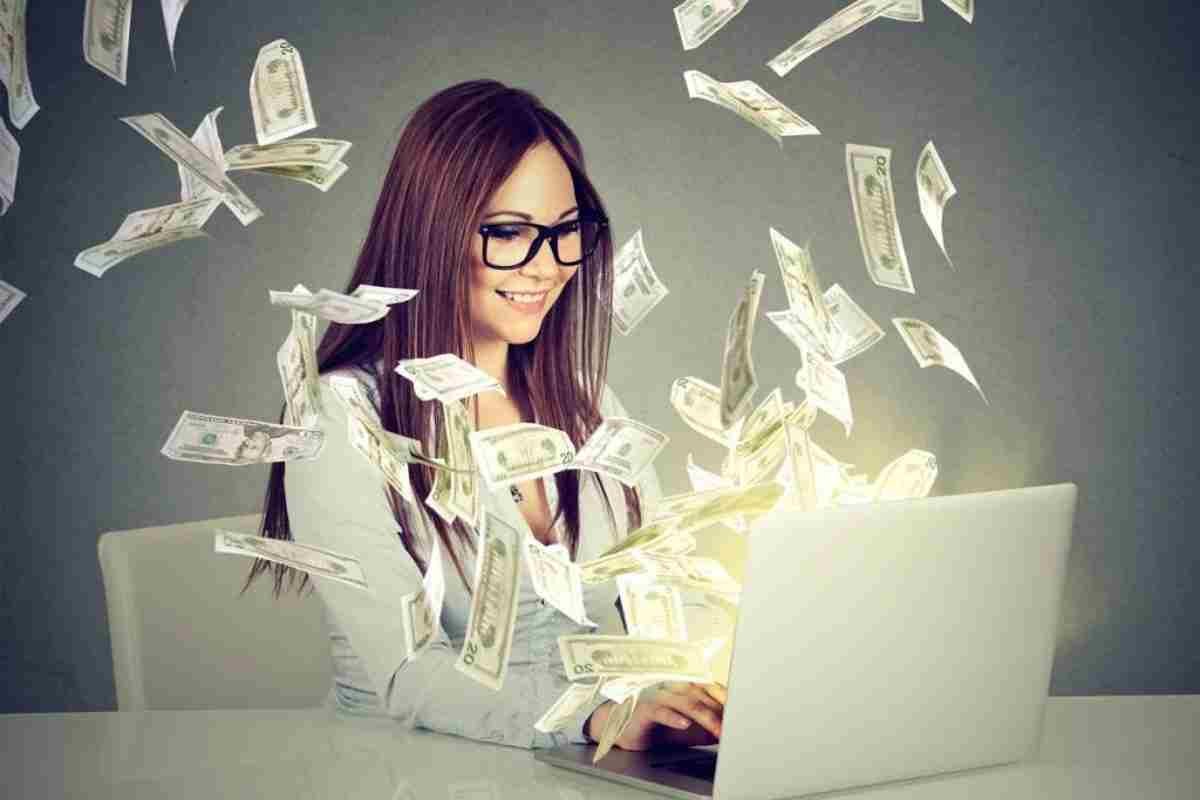 Firstly, let's cover why you would want multiple income streams. It may sound like a lot of hassle, but it doesn't have to be. Even for those short on time, there is something out there that can work for you. Whether you're a stay-at-home mum, or you have a busy career but just want an extra bit of income, there are many different reasons you could want the new income assets. Some of the options we'll suggest are forms of passive income, and some will be forms of active income.
Passive Income vs. Active Income Explained
You may have heard about passive income vs. active income, but what do they mean? Well, active or non-passive income means an income that is earned actively through direct work from you. An example of this would be working for a company. As you are completing work for them, this is active income you're taking time out of your life to complete the work. Passive income, however, is earning without requiring any direct work, or very little work, from yourself.
1. Flipping Houses
If you're the type of person who loves to be hands-on and active with making extra money, then house flipping could be perfect for you. Although you don't have to be heavily involved in renovating a house, the more you do yourself the more profit you can make when you come to sell it.
Things like electrics and plumbing must be handled by qualified professionals, but a lot of the other work you can have a go at yourself or with family and friends. Hiring contractors to carry out all the work for you will seriously eat into your budget, and the profit you can make.
Flipping a house is a big undertaking, so you need to make sure you go into it prepared for the potential work ahead. If you're doing it alongside an existing job, be ready for hard work late in the evenings and giving up your weekends. However, if you do a good job and make wise choices in the houses you flip, you can see some substantial money made.
Before flipping any house, carry out plenty of research into the area and neighborhood it's located in. Is it desirable? Are there local transport routes and good schools? Are there green spaces? Make sure you have a clear and detailed budget plan. This should include buying the house, professional fees, renovation fees, as well as a safety net budget for any unexpected costs. Flipping houses work well for those that like to see a big chunk of money come in one go. But if you are more cautious and prefer a more reliable, regular dose of money, it may not be for you.
2. Investing In Real Estate
Another way to make money from property is to invest in real estate. If you don't want to be constantly buying, flipping, and reselling houses, you can choose to invest in them for the long term instead. You can rent out condos or houses and build up a real estate portfolio.
The benefit of doing this is that the income will be passive. Once you have done the initial work on a new purchase to make it modern and attractive to tenants, very little work is required.
You will, however, need to be contactable by tenants in case there are any maintenance issues that you will need to address. If you want less of the work finding and communicating with tenants, they can be managed by a letting agency for a fee. Renting out real estate has the advantage of bringing in an extra income stream every month, rather than larger but more sporadic sums of money as with house flipping.
You just need to make sure you don't have gaps in the tenancy for too long as each month with an empty house or condo will be losing you money. It's a good idea to meet prospective tenants in person to get to know them and judge whether you think they'll be a reliable, and respectable tenants.
3. Investing In Stocks
Investing in stock is one of the most popular ways for the making of a passive income stream. it's up to you how much money you choose to invest, and how much time you're willing to spend on it. Some people like to be active investors, constantly monitoring the stock market and watching their investments.
Whilst some prefer to let their investments sit in the background and potentially grow with little monitoring or involvement. There are many different ways you can choose to invest in stocks, and we've covered some of the most common below.
a) Dividends
Dividends are when the company you invest in pays out any extra profit they make in regular payments to their shareholders. This can be in the form of cash, additional stocks, property, or a mixture of all 3, which usually happens when a company gives out dividends upon liquidation. You should carry out plenty of research for the best dividend stocks in Canada before you decide to invest your money.
b) Mutual Funds
Mutual funds are companies you can pay fees to for them to handle your investments, and they will group your money with that of other investors. There are different types of mutual funds you can choose to invest in:
Fixed-income funds- this type of fund can be used as an additional form of income rather than a long-term investment
Equity funds- usually focus on investing in a specific area of the market and work around your goals and objectives as an investor
Balanced funds- a combination of fixed-income funds and equity funds
Global funds- this option allows you to invest in other countries but can be a higher risk
4. Copywriting
Copywriting is creating written content for businesses for them to use in marketing or advertising. You don't need a degree to begin copywriting, but good English language skills and experience are essential for success. Starting in copywriting is the hardest part, as the less experience you have and the smaller your work portfolio, the less likely companies will be to hire you.
The more you write the better you'll find you become, and the easier it will be to get work. If you choose to be a self-employed copywriter, you will also have to make an effort to reach out to companies and offer your services. Perhaps even create a sample piece of work tailored to their company to help convince them. Copywriting can be competitive, but if you have a flair for writing and make yourself stand out, it can be incredibly lucrative.
5. Affiliate Marketing
Do you have a large social media following? Are you very active on your social media account? If so you could consider becoming a social media influencer, which would allow you to take part in affiliate marketing.
Affiliate marketing is where companies pay you to use their product and advertise it on your platform. They do this as they know that people are more likely to purchase a product they think is popular and is being used by someone they look up to or admire. A product is also more likely to seem trustworthy if it is being used and recommended by someone they know.
Becoming an influencer is becoming increasingly popular due to the potential for making good money, and the fact it can become a full-time career- allowing people to quit their day jobs. There is a wide range of influencers, from young people to mum and family influencers. You can make money simply by posting and vlogging about your day-to-day life, what products you like, and what travels you're going on. Once you've got a large enough following, you will find that companies will reach out to you for affiliate marketing, so there is very little work involved.
6. Become A Translator
If you speak more than one language, you could utilize these skills to make money. Even better, you can do it from the comfort of your own home. There are many different companies in different sectors that require translators, for many different languages. You can choose to reach out to companies yourself and post your services online. However, you can also sign up to agencies for more regular and reliable work. You could choose to do this as a full-time career, or just as an extra income stream in your spare time. You can even work with an author to offer a translated version of their book, and you will earn royalties from any sales made from the translated versions.