Creating a house takes a lot of effort. It's not just limited to hiring a contractor for home building or remodeling. You need to get involved in the process yourself if you want your dream home to become a reality. If you intend to remodel your home do remember to make it even safer.
No matter whether you're building a house from scratch or renovating an old one, here are some tips to keep in mind that will not only make the end result look impressive but also save you from a lot of problems.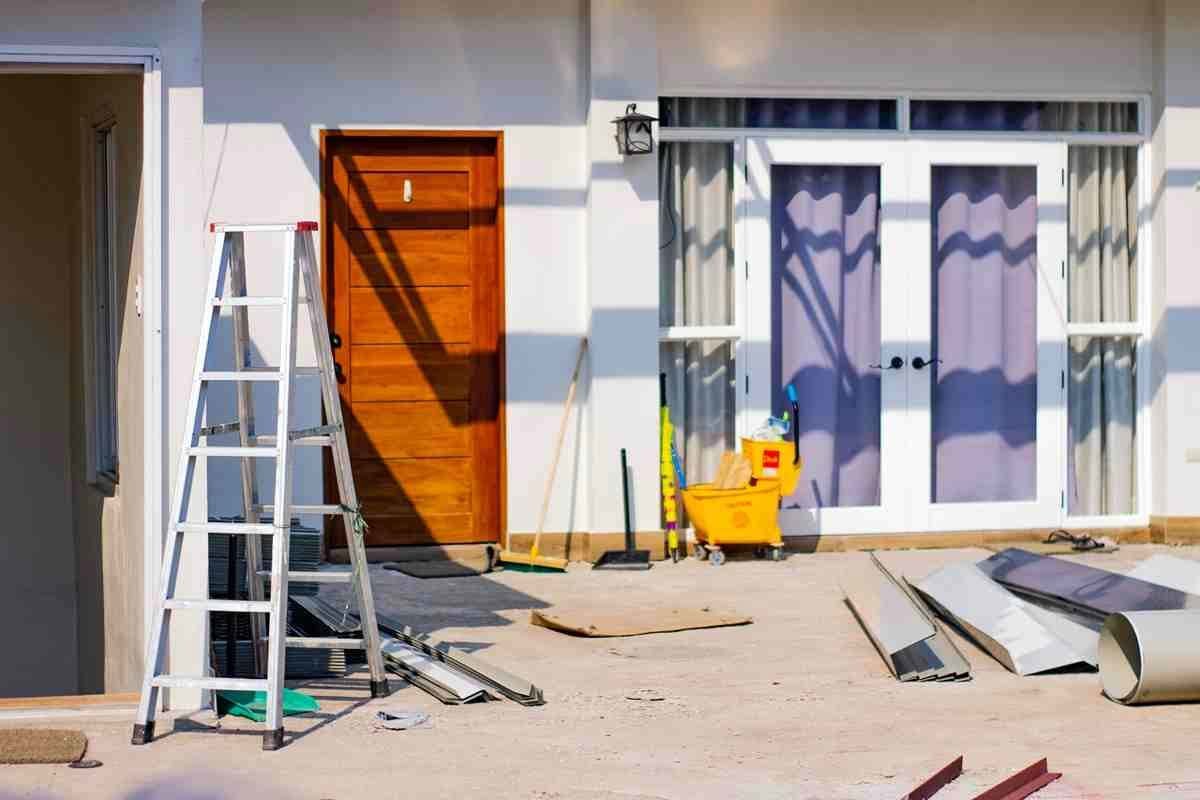 1. Survey the Plot and the Soil
If you are building a new house, you need a lot more planning than someone who is merely remodeling their home. Before you even start designing the structure and layout of your house, inspect the land or plot you've purchased. The reason to do this is that the entire foundation of your house depends on the soil it is built on.
Making the foundation stronger and sturdier is more important than composing the outlook or appearance of your house. Usually, this is the first step any contractor you hire will perform. But you can also do it yourself.
Try walking around the plot to see the quality of the soil. Grab a handful of soil in your palm and roll it into a ball. If it contains its shape, it probably has clay or silt in it. If it crumbles, it has sand or gravel in it. The type of constructing material you use depends upon this characteristic of the soil. Your contractor will be better able to advise you regarding this matter.
2. Give Landscaping Enough Consideration
While your contractor decides which material to build the foundation of your house with, you have all the choice about the landscaping. This is probably one of the best things about building a house from scratch. Not only can landscaping makes your home look impressive like it's come out of a movie, but it also reduces a great number of problems you're likely to encounter in already built houses.
Take a look around your plot. Is there any natural feature, say the view of the sunset, a mountain range, skyscrapers at night, etc, that you want to be able to see at all times? Is so, face the direction of your house that way. Similarly, you can create a landscape around the house to suit your tastes, such as a backyard pool, a patio with a massive stone fire pit, etc.
3. Design the House to Let Maximum Daylight in
When we say impressive, we don't simply mean in appearance only, but also in function. Unfortunately, most people neglect this aspect when building or remodeling a home, the use of natural light. You can design the house in such a way that lets maximum light in. This keeps your house illuminated without the need for artificial light. Not only decreasing the cost of energy but also preventing numerous health problems due to excessive light exposure.
Moreover, it also helps insulate your house. In winters especially, your house will be naturally warmer if it faces the sun. It might be hotter in summers though, that's why you need to plan according to the climate of the area.
4. The Layout and Structure Should Allow Smooth Flow
One thing you need to keep in mind when designing the layout of your house is that it should allow smooth flow or motion. Visualize yourself entering the house. Can you walk through it in a fluid motion or do you have to take a lot of turns to reach the desired room? If you don't want to get lost inside your own home, then make sure to give plenty of consideration when planning the layout.
An easy way to do this is to keep in mind the potential use of each room. Can you convert it into a nursery for your baby? Does it work well as a home office? Does it give enough privacy to your teenager when he or she grows up? Answer these questions and it'll be easy to figure out which room should go where.
5. Add a Staircase for an Instant Luxurious Effect
The previous tips targeted the function of your house, the following tips will focus on its appearance. If you want your home to reek of luxury without spending much money on it, then add the main staircase. You can use this staircase as a focal feature of the house. The right type of railing work wonders for uplifting the mood of the room and making it seem more airy and open.
6. Go for an Open Kitchen
The kitchen is probably the most important room in a house. Most families, especially big families with a lot of kids like to gather around in this room at the end of the day and talk about their lives.
If the kitchen is not inviting, warm and cozy, it can make the meals taste bad and also disrupt the harmony of your family. To avoid this, go for an open kitchen or a kitchen that merges with the living room. To enhance its appearance, install a chimney.
7. Don't Forget to Colorblock
The color palette is the thing that can make or break your entire house. Don't think that it is an easy task that you can do yourself. You require professional help to get this job done. To make your house look instantly impressive, we just color block it, which basically translates to painting a whole room in one color.
However, it is not as straight-forward as that. You need to paint the bigger portion of the room in one color but also add complimenting colors to fill in the gap.
To conclude, these tips can be really worthwhile when remodeling your house or building a new home.