A home is a place where we're supposed to relax in a safe environment. We certainly don't want a home that's going to get us sick or start collapsing around us. Or one that leaves us open to danger. In short, we always tend to have a safer home. Now, let's take a look at some of the best home safety tips to ensure a secure, healthy and happy life.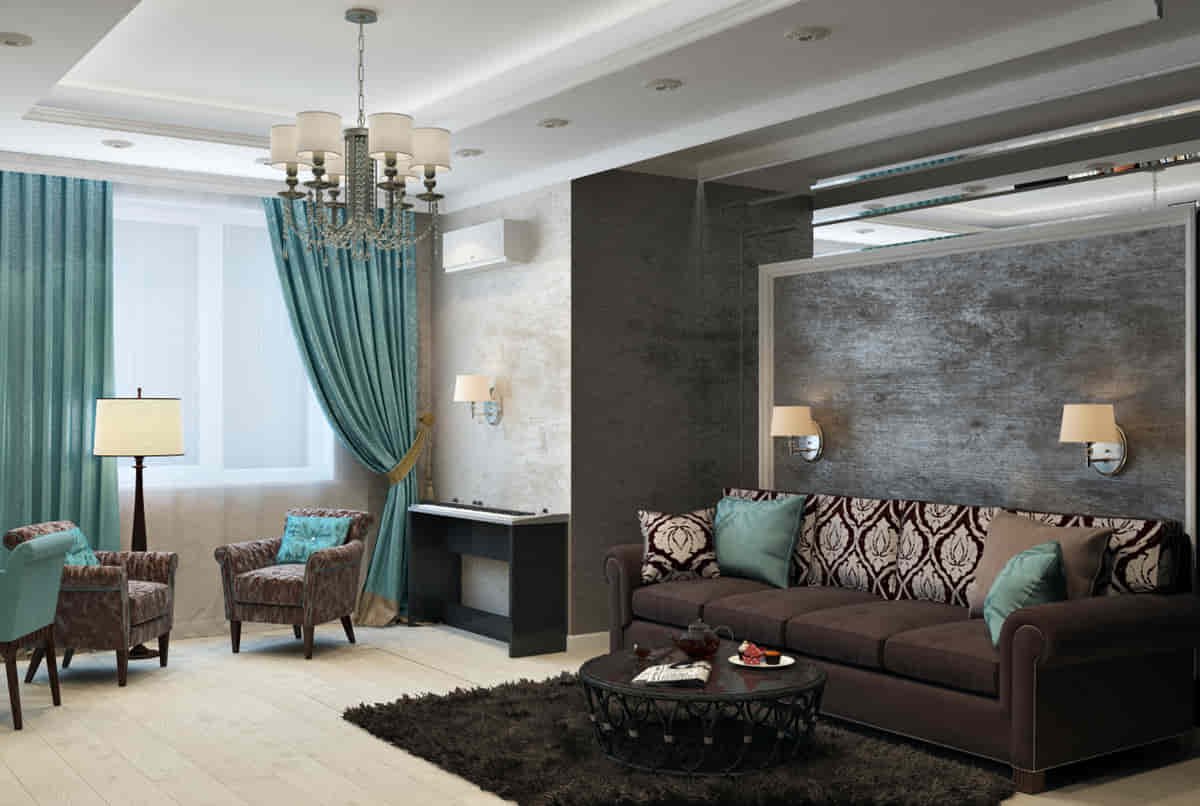 What Exactly Is a Safe Home?
A safe home is one where we can live safely in all respects. Physical as well as mental health and safety in the home are important. It does not apply to our own health alone, but to our family's as well.
Moreover, the safety of the house itself is also important. This is because, after all, we tend to put a lot of money to get a safe and healthy home. We don't want it suddenly becoming worthless. Also, if you intend to remodel your home sometime, do remember to make it even safer by following the home safety tips below for a peaceful life.
Home Safety Check List: 8 Safety Measures for the Better Protection of your Home
Here comes an essential checklist for better home safety. You may get yourself benefited from the following home safety tips and keep your home and belongings much more protected than they are usually.
1. A CCTV Connected to Your Mobile Phone Helps a Lot
Talking of home security through the latest technology, the use of CCTV cameras connected to your smartphone has worked wonders. Trust me, this is one of the best home safety measures A lot of burglaries have been interfered with and made impossible with the timely assistance of this remarkable technology.
The smart homes phenomenon has made it possible to happen for you. Now, you just need a dedicated app for your home security system. Through the use of a connection to the internet, you have the facility to access your home security system from wherever you might be in the world.
If you have done the necessary setting, it is also possible that you may receive alerts as soon as the system senses a doubtful movement or activity. You may report to the area police department in real-time if you ever notice anything untoward. Moreover, you may also identify burglars with the help of video recordings.
2. Make your Home Safer using Timers for Lights and TV
It has come under observation that most of the burglaries take place in the absence of homeowners. Observing small things like the presence of lights and the voice of a TV operating in the living can tell the burglars that you are at home. Without lights on and no voice of the TV all around make them sense your absence from the house. They make it their prime target.
Technology is now at your service, making things easier for you to handle. Now, you can befool burglars by using timers for lights and TV. Your lights and TV will get on and off automatically, making the burglars unsure about your presence or absence. Hence, timers can help keep your home safer if you are thinking to go out on vacation.
3. Get a Video Doorbell Installed
You may say that a video doorbell is the latest advancement in your home security. A wonderful combination of both the technology and the traditional doorbell ensures enhanced security for your home. The game is very simple; with the help of an app, your smartphone will instantly notify you of the person whosoever rings the doorbell. You will be able to identify the burglars then and there.
Moreover, your video doorbell may let you send a pre-recorded message to the person. Besides having a video chat with the visitor, you can also record their activities to watch them later. You just have to contact a professional and reliable doorbell service provider.
4. A Healthy and Safe Home is free of Mold & Rot
Cleanliness is next to godliness. The more you keep your house clean, the more healthy you are. One of the most common and recurring problems in modern households is the potential for mold and rotting, mostly due to moisture. Letting this problem go too far can result in serious structural damage and might require total renovation.
Insulating the inside of the house from the outside is key. It's often cracked or missing roof tiles that can cause a lot of water to seep into the home. Stay vigilant for mold in your home. Left unchecked, it's a serious health hazard.
Monsoon is also the reason for mold and rot. When there is humidity in the house, it invites all sorts of pesticides and fungi alike. Extreme weather conditions call for the needs of experts and you need to handle this accordingly.
5. Pests Must Never be there
It's not just mold and dampness that can eat away at your house. Some very common creepy crawlies can do the exact same. Pests are another regular problem. Some can be an annoyance and force you to throw food out. Others can eat at the very house itself. Many are there to destroy your precious furniture. It's best not to take your chances. Don't let ants take over your home, a small animal study showed that ants can carry pathogenic bacteria, which can be dangerous to people. If you're having recurring visits, get someone to control it, or take it into your own hands.
6. Alarms Make Your Home Safer
There are other dangers that might pose a much more direct threat to your safety. We're talking mainly about fires and carbon monoxide here. Of course, every home needs alarms for sending these threats. But not enough people carry out the checks and maintenance they should be doing. Install alarms on each floor and test them regularly. Once a month isn't too much of a hassle for peace of mind.
7. Break-ins Must be Avoided to Ensure Home Safety
There's also the very real danger that other people can pose us and our home. Break-ins can cost us a lot more than money in stolen possessions and damaged homes. Even if we're not put in physical danger, the emotional damage it causes can be deep and long-lasting. Deter break-ins by making sure your home looks well inhabited at all times.
Neglecting how your home looks from the outside can easily make burglars think no one has been in it for a while. If you're traveling, get a neighbor or friend to do it for you. A special focus must be there on the whereabouts of your garden side, for the various versions of garden landscaping may prove supportive to the sneakers.
8. You Must be Careful about Allergens and Irritants
There are more invisible threats that we should be more careful of. Especially since we're the ones who normally introduce them to the home. A lot of allergens and irritants come in the cleaning products we use. If you're concerned about what you're inhaling, look close on the labels of detergents and bleaches you buy. Natural and much more friendly alternatives are available.