Do you want to buy a 1970s car to restore? Not too many years ago, the cars of the 1970s weren't considered true classic cars and they were all affordable. Unfortunately, those days are in the past. Most of the "muscle cars" of the 1970s are now bringing in big bucks but that leaves plenty of models that can be had for a lot less money. In this article we will look some of the affordable 1970s cars to consider for restoration.
1972-1974 Plymouth Barracuda
Image source: Flickr
Hardcore Mopar fans want the 1970-'71 models but the later models, especially the 1973-'74 Barracudas, are the cheapest to buy. An extensive supply of new body, trim and interior parts makes restoration a breeze. Just make sure the body doesn't have (or has had) serious rust, because there is no frame on these cars. Demand will always be there thanks to their good looks and wide appeal.
1967-1972 Oldsmobile Cutlass
Image Source: Flickr
While muscle car enthusiasts prefer the more expensive 4-4-2 model, the less powerful Cutlass are great vehicles to restore. Its chassis parts interchange with all the other GM A-body cars, so finding most parts is a piece of cake. Exterior body and trim parts haven't been reproduced to the same extent as a comparable Chevelle, and lower production numbers means that they are a lot rarer.
1971-1972 Chevrolet Chevelle
Image Source: Flickr
Aside from the early Mustang, more parts have been reproduced for GM's A-body cars than any other. The 1966-'70 Chevelles are already pricey to buy, so instead go for the more affordable 1971-'72 hardtop or convertible models. Restorations are straightforward, thanks to their basic body-on-frame construction and availability of parts.
1967- 1972 Chevrolet Nova
Novas are great cars to restore. Large production numbers (over one million built) equals affordability today, making the Nova an excellent first-time restoration project for those on a budget. East Hills Chevrolet of Roslyn, NY, one of NY's largest Chevrolet dealers, says parts for these old novas are down-right cheap. Keep them looking stock, though, and it will be far easier to sell down the line, especially if it has a small-block V-8 under the hood.
1970-1973 Plymouth Duster
If you love Mopars but can't afford a 'Cuda, Charger, Challenger or similar muscle-type model, here's the next best thing. Dusters are easy to work on, supported by numerous parts suppliers and because they were mass-produced in big numbers, they are easy to find. The best news is that Dusters are often quite affordable on the used car market.
1978-1982 Chevrolet Corvette
One of the best-styled Corvettes is the late Seventies fastback and you can buy one in good running condition for reasonable money. Plenty were built, so finding a decent example is easy. With dozens of Corvette specialists selling just about every part needed, including new reproduction parts and high-performance speed parts, restoring one is a relatively simple process.
1968-1972 Dodge Charger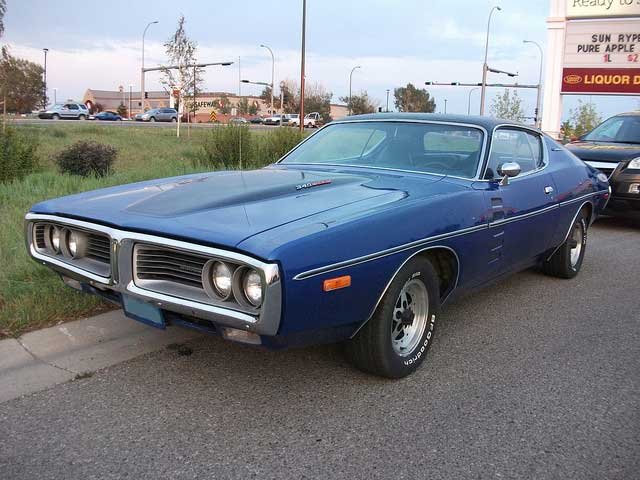 Image Source: Flickr
Many consider the Charger to be the best-styled car of all time. Every mechanical part is obtainable, with the list for reproduction body panels growing daily. Like many cars of this era, rust can be an issue, but patch panels are available for almost all of the sections of the car. Production totals were fairly high, so they are easy to find. The bigger the engine, the more you'll pay, but it will also be worth more in the end.