If there's one common truth to fostering a dynamic and effective workplace, it's that morale and productivity go hand in hand. After all, people who view their workplace as a positive working environment are more likely to go the extra mile — and, most importantly, are less likely to take their talents elsewhere. Thus, an employer should appreciate employees to get more effective outcomes.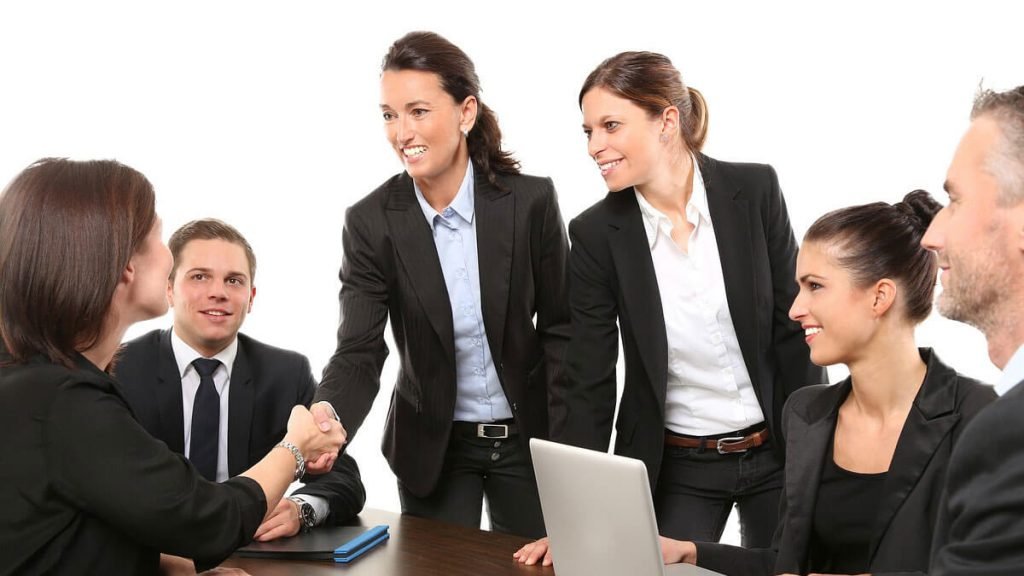 9 Ways to Thank Your Employees for a Job Well Done
A smart, surefire way to build that precious morale is to incentivize hard work and reward great performance. Here are 9 simple ways you can show employees you appreciate them.
1. A Simple Word of Thanks
We all (hopefully) know it's polite to say thank you, but research on gratitude suggests that thanking someone goes way beyond good manners. In fact, gratitude creates positivity, boosts motivation, and increases the recipient's sense of well-being.
With that in mind, taking a moment to offer a genuine word of thanks to appreciating employees who are doing a great job won't just show you've noticed their contributions; it will make them feel great, too. For the best results, be sure your gratitude is personalized and specific. Saying, "Thanks for a job well done" means far less than a carefully crafted statement about exactly what you're grateful for and why.
2. Praise Promptly and repeatedly, and Create a Wall of Fame
The appreciation for the employees on the part of the boss or the owner should not be once in a blue moon or just at the time of a great performance. Rather, it must be done promptly and repeatedly. As a boss, you must be able to identify and recognize your brilliant employees then and there. It should be so because they might never get the impression of being ignored even after performing so well.
A word of praise spoken face to face on the spot does million times more than a letter of praise sent long-delayed
Moreover, you must also inform all the rest of the employees about the marvelous performance of the recognized employee. It will not only boost satisfaction in them but create a great wall of fame for the said employee. Besides, it will also encourage others to do the same in order to be appreciated so openly and gracefully. All this will, in turn, improve the overall productivity on the part of the whole organization.
3. Holiday-Themed Competitions
Another great way to boost workplace productivity is to bust out of the sensible adult 9-to-5 with fun games and competitions. While there is any number of weird and wonderful motivational games you can try out. You can never go wrong with the classic spinning prize wheel.
A simple spinning wheel with an assortment of fun prizes is a fun way to acknowledge performance, and the added element of luck brings a fun dose of suspense to an otherwise boring weekly staff meeting.
Struggling to think of good prizes? Then send out a staff email for suggestions. You'll get great ideas in no time and the added bonus of building a buzz of excitement for your "wheel of wow."
4. The Gift of Something Money Can't Buy Time!
The great thing about rewarding a valued employee with time off is that you're giving them an opportunity to do more of whatever it is they love: whether that's catching up on a good book, spending time with family, or taking a leisurely afternoon off to do absolutely nothing.
Time is one thing money can't buy, and giving a superb employee some well-deserved time off shows them that all their hours of dedication in the office have been noticed and appreciated.
5. A Luxurious Cruise Vacation
While a simple gesture can go a long way. Sometimes the best reward is offering a stellar employee something they'll always remember. To acknowledge a truly stellar performance, a luxurious cruise is a powerful way to say thanks for a job well done.
Booking them on one of many cruises offers it all and then some: dramatic coastal vistas, picturesque ports, and decadent luxury on the high seas. It's hard to imagine a better way to show a special employee their contributions matter.
The side benefit for you? Your employee will come back to work feeling refreshed, rejuvenated and with some amazing stories to tell!
6. The Shared Experience of a Good Meal
Food is a great leveler. It brings people together, sparks good conversation (that isn't about work!), and brings a fun change to the usual work routine of cheese sandwiches or last night's leftovers. The shared experience of a meal is particularly great for rewarding teams. Because let's face it, a good meal should be shared.
The key to a good thank you meal is to spend time choosing the right restaurant. Don't simply opt for the easiest restaurant around the corner from your office. Instead, wow them with cuisine and a setting that stands apart. After all, everyone loves surprises.
7. Present Random Gifts
Presenting random gifts as little tokens of thanks is also one of the great ways to appreciate employees. These gifts may be in the following forms.
Movie tickets.
Toys for his or her children.
A jar of toffees.
Shopping coupons of a great mall, etc.
These gifts may be placed on the employee's desk along with a small note expressing thanks and regards for the wonderful accomplishment of the task or job. This way of acknowledging the services involves the whole family of the recognized employee, for every one of the family enjoys the benefits of the random gifts.
8. Celebrate the Birthday of the Prized Employee
Your birthday is the day when you like to be remembered by a great many. If you, as an employee, are being greeted with birthday wishes on the part of your boss or the owner himself just on account of your splendid performance. It is really an occasion of great pride for you.
Every employee feels elated if he is honored by his employer with the kind words of appreciation spoken just on the verge of cutting birthday cake in his office.
Hence, you can thank your employee for his great service by wishing and celebrating his birthday both personally and officially. This is, beyond all doubts, one of the successful ways to appreciate employees which boosts the morale of your employee and he will make his performance even better.
9. Certificate of Appreciation
A framed certificate of appreciation, duly signed by the boss and all the employees. It will really be one of the gorgeous ways to appreciate employees. Hung along a wall in a very prominent place, this certificate will keep the memories of this blessed occasion ever-fresh in his heart and soul.
Whenever he comes across this certificate in his daily routine, the aroused feelings of pride and excitement will produce a very healthy influence on his mindset. He will feel a strong urge to work even harder, ensuring a huge improvement in the productivity of the organization.
It will also show that no one in the whole team or organization ever feels any jealousy or prejudice towards one another. All the employees will act as a team and the overall performance will, in turn, become miraculous.
Gratitude Makes a Difference
Ultimately, everyone wants to feel acknowledged and appreciated in their jobs. Thus, offering various incentives and rewards in your workplace. It is a great way to show your staff that all their hard work makes a difference. And, if your incentives and rewards generate a bit of excitement and fun around the office, then so much the better!