Did you know that Apple's operating system macOS now accounts for 14.98% of the global desktop OS market? It was even higher back in April 2020, when it claimed 18.99% of the market. Apple's popularity has also given rise to a steep increase in Mac security issues.
Either way, those figures prove that Apple is gaining traction outside of the US. So much so that Apple itself said that the fourth quarter of 2020 was its most profitable quarter ever. The company's Mac sales alone totaled $8.68 billion.
To that end, we created this comprehensive guide on protecting and securing your Mac. You can also service your computer at home easily. Read on to discover what you can do to keep your pricey Apple computer free of viruses.
Do Macs Really Get Infected With Viruses?
If you've ever found yourself asking, "can Macs get a virus?", the answer is yes, they can. In fact, experts reported that Mac-specific threat detections in 2019 outpaced those for Windows. During that year, the number of Mac threats detected averaged 11, while it was only 5.8 for Windows.
That figure for Mac represents a 400% increase in malware detections from the year before. That also proves just how Apple's computers are becoming a hotspot for viruses, too.
A Quick Trip Down Mac's Virus Memory Lane
Macs had viruses even decades ago, with the first widespread one dating back to 1982 Granted, its maker, then-15-year-old Rich Skrenta, created this virus on Macs as a prank. It was harmless, but its extreme transmissibility allowed it to spread like wildfire.
It was then in 1987 when the first harmful Macintosh computer virus emerged. Called "nVir," this virus infected executable Mac files and caused system issues. Infected computers encountered printing issues, program crashes, and impaired response times.
Why Are Mac Security Issues Becoming More Common?
One of the biggest motives for computer virus creation is profit. Other viruses get created to demonstrate or prove the existence of software vulnerabilities. Many others get used for purposes of sabotaging individuals or businesses.
All those are avenues present in today's Mac-using community. For example, the rise in the number of Mac users can mean virus developers now have more victims to profit from. Some may also create malware to disprove the belief that Mac is invulnerable. You should be aware of that what government can teach you about the computer security system.
Moreover, unscrupulous hackers may take advantage of that invulnerability concept. These criminals may target folks who believe that Macs are impervious to viruses.
Best Practices for Keeping Your Mac Safe and Secure
Viruses on Macs are real threats, but there are ways to keep your Mac safe from them. For starters, Macs have a built-in firewall, which you should keep enabled at all times. Do the same with your Mac's built-in FileVault, which encrypts the data in your hard disk drive.
Those are crucial steps to boost Mac privacy and security, but they're not the only steps you should take. And this is how you can stay safe online. Here are other practices you should adopt as early as now.
1) Automate Your Mac's OS Updates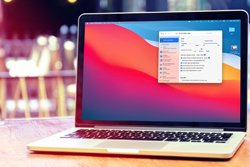 Apple releases software security updates at least once a month for all its products. However, there are times wherein the company rolls out multiple OS updates in a single month. As such, keeping track of and installing them manually can get pretty tedious quickly.
You don't have to do that anyway, as you can permit your Mac to automate update installations. To do this, head over to System Preferences and click on the Software Update icon. Once there, check the box that says "Automatically keep my Mac up to date."
2) Automate Software Updates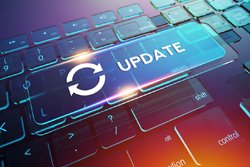 Outdated programs are easier to exploit because they often lack modern security features. So, having these in your Mac makes your device vulnerable to viruses and other malware types. For that reason, you should also automate their updates to keep your Mac safe and secure.
To automate app updates, head over to the App Store and click on the App Store tab on your Mac's menu bar. Select Preferences, which should open a new window. Place a checkmark on the option that says "Automatic Updates."
3) Run Virus Checks At Least Once a Week
You can manually check your Mac for potential threats by going through your app list. To do this, open your Launchpad and check for any unknown programs. Uninstall anything there that you're not familiar with.
You can also check out this guide on how to check for malware on Mac for step-by-step instructions.
Another option is to download a reliable Mac antivirus with real-time malware protection. It should provide advanced detection and protection against ransomware, phishing, adware, and spyware. Be sure the program also comes with malware quarantining and removal features.
4) Limit Downloads to Those That Come From the App Store
The Mac App Store has 21 app categories, ranging from games to dev tools to productivity. One of its web pages even goes as far as saying that the App Store is home to almost two million apps. These apps, in turn, are those checked and vetted by the company itself.
Meaning that Apple only allows apps to make it to the App Store after a thorough review. It then routinely checks apps that exist in the App Store for potential problems. This helps the company mitigate possible threats that may arise from these apps.
You should take advantage of that extra security by downloading apps only from the Mac App Store. To activate this, head over to the System Preferences and select Security & Privacy. Click General, then the lock icon, and select App Store as your sole download source.
Protect Your Mac and Your Data With These Tips
Macs aren't impervious to viruses, but that doesn't mean your device will get infected. However, you need to do your part in preventing Mac security issues by keeping your OS and apps up to date at all times. Don't forget to run virus checks, and if possible, only download stuff from the official App Store.
Want to stay in the loop of the latest in computers, tech, or even business and lifestyle? Then feel free to stick around and browse our other categories for more guides like this!