We are convinced that the internet has a massive role in our daily lives in this age of technology, and we depend on it in so many ways. The result of all these advancements is that we no longer have to wait in lines for money transfers or spend hours roaming in markets, looking for a book, movie, or visiting a library, every time we need to research a new topic.
The web has undoubtedly made our lives easy, and we would rarely ever want to go back to the times when the internet wasn't here. On the downside, it has made it difficult for us to stay safe online.
The biggest tradeoff for all this dependency and 'effortless' life is diminishing privacy, which makes us vulnerable to hacks, scams, and cyber frauds. Additionally, people's tendency to share every detail about their routine on social media networks makes them vulnerable to data theft. It is because anyone gaining access to our personal information can manipulate it to harm us.
It may seem very simple to share the date of birth or your daily schedule on Facebook, but with a bit of effort and using the right skill set, anyone can get hold of this information, causing you serious damage.
How to Protect Your Privacy Online? Internet Safety Tips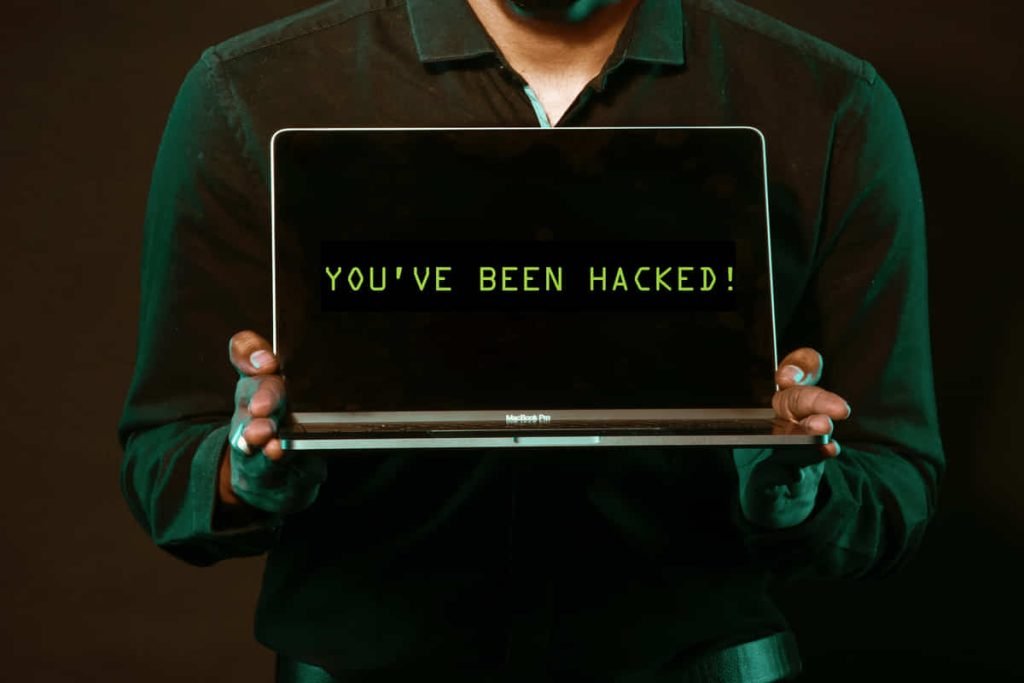 The answer is not to stop putting information on the web but to protect your personal accounts and data vaults. Here are the top 10 tips for online safety:
Use Unique Passwords
We protect most, if not all, of our online data vaults by passwords. It implies that the strength of our data vaults depends on how strong our password is. Hence, we should make an extra effort to ensure
the key you choose is unique
not a dictionary word
contains multiple characters
and is difficult to guess
For instance, 'tKim66!H29g" is a much stronger password than the word 'widescreen.' If you find it challenging to come up with a unique secret code, use password generators available over the internet. The majority of password managers now have built-in password generators, as well.
According to a recent study, 30% of security breaches happen due to weak passwords. Therefore, make sure you create strong passwords to stay safe online.
Use Password Manager
With the advent of online banking, e-commerce, social media networks, and online forums, the number of accounts per person is growing. The greater the number of accounts you have, the more passwords you have to remember.
Now, unless you have a brilliant memory, which very few of us have, you need a system to manage and remember all your passwords to ensure their security. Today, we have a wide range of password managers available, offering multiple features to suit users' needs.
A password manager not only stores and organizes your passwords but also acts as a vault and guarantees high-level security to your data.
Double Verification or Multi-Factor Authentication
Passwords managers are necessarily not the only way to stay safe while surfing the web. Online accounts provide a very prolific double security support. The system works in a way that every time someone tries to use your account, you receive a code via text message on your cell phone. No one can open your account unless they provide that code.
We also call it two-factor authentication, and most websites and platforms now use this security technique for safe browsing.
Strengthen your Network Security
After strengthening your password, the next step is to improve your network security. While you might not face any trouble with a password-protected router using encryption, you should definitely be cautious about using public Wi-Fi.
The public Wi-Fi is free but mostly open for hackers to infiltrate your device easily. Therefore, always use a secure internet connection. Having a WiFi facility in your car would be a great advantage, especially if you're traveling by road or while living in your car.
The best way to counter your bad internet habits is to use a Virtual Private Network (VPN), allowing you to secure your connection and mask your identity on the internet. The only negative aspect of the VPN is slower browsing, but we think that's less harmful than losing your precious information.
Activate Firewall
Besides securing your network, you must activate a firewall on your computer and devices. A firewall blocks any intruders from invading your devices and is primarily a part of good antivirus software. The firewall protects all your devices on the network, including Internet of Things (IoT) gadgets. It is crucial because IoT gadgets mostly do not have security protocols that can hinder hackers' intrusion.
Think Twice Before Clicking Any Link
The internet is full of links, and we need them to navigate different pages quickly. It's normal to receive emails from known brands and businesses because they use email marketing to reach the target audience. However, it is where you have to be very cautious; the entry point of most phishing scams is a link that entices you to reveal your personal information or sensitive details.
Even if you find an email from a business you know, make sure it is a genuine offer. Search the web for that particular deal and avoid sharing any personal and bank account details. Consider it one of the most important internet safety rules.
What Not To Do Online – Keep Personal Information Personal
With the advent of social media, we now have a habit of sharing lots of our personal stuff online. A research from 2017 shows that the majority (93%) of people share their information digitally, with 70% of these sharing photos and videos of their children and 45% sharing private and sensitive videos and photos of others.
The need is to make your individual information private through privacy settings. However, most users aren't aware of these settings, so their relationship status, date of birth, etc., give hackers a tip-off. Using different clues, hackers can guess your password, and the rest is history.
Mobile Devices Are At Equal Risk
Dangers of the internet are not just limited to computers; mobile devices are equally vulnerable. You should never download unsafe apps and click on links sent via text. Ensure to download applications from the official app store like Google Play and Apple App Store. Your mobile should have active security software and follow all the cyber safety tips to stay safe online.
Be Watchful of Who You and Your Kids Engage Online
Cyberbullying, threats, and harassment are common occurrences online these days. Therefore, you should be picky about who you talk to online. Those who mistreat you, you should report and block them.
Similar to adults, kids and teens are also cyberbullied, mostly by their friends, making their lives very hard. Therefore, it is prudent to keep an eye on your children's online activity. Explain to them the importance of internet safety and tell them what they should do when someone bullies or impersonate them online.
Do Safe Browsing & Shopping
After the coronavirus pandemic, the online transactions increased manifold. While we highly recommend you shop online, we also advise you to be careful while giving your credit card or financial details. For your e-safety, never buy from a site that uses "HTTP" at the start of their URL.
Only give your financial information to websites that offer secure, encrypted connections. Hunt for sites that start with HTTPS:// (the 'S' standards for secure) instead of just HTTP://. Recently, we also saw a padlock icon next to the address bar for encrypted sites.
Furthermore, stay away from the websites showing misspellings and grammar mistakes. They could be impersonators of genuine sites. You can use safe browsing tools to stay away from dodgy sites.
Hand-Picked Content: Putting your Website to Work
Be Cautious About What you Post Online
You should also understand that anything we post online stays online even after getting rid of it. I remember a blog I deleted a long time back and asked about it by an employer. (Cue the facepalm emoji).
Remember, the internet does not possess a delete key; whatever we post online, people make copies of it. You can delete your comment or image, but those who copied it would still have it. Therefore, the bottom line is that do not post anything online that can harm your identity.
Install an Antivirus and Antimalware Program
The antivirus program should be on the top of your list in your internet safety checklist. We recommend not to surf the web without internet security software. You can find many free tools these days, but we suggest you go for a paid and authentic antivirus. Spending a little on security software is better than losing your precious data and identity.
If you are a Windows 10 or 11 home user, you might not need to install an antivirus program. Windows Security is built-in software that provides virus and threat protection, account protection, firewall & network protection, App & browser control, and device security. It even offers a health report of your device and parental control to help protect your kids online and keep track of your kid's digital life.
Keep Your Security Software Up-to-Date
An antivirus or malware program will do no good if you don't keep it up to date. It should regularly scan your device and download the latest security patches online. Speaking of Windows Security Software, it runs in the background all the time to guard your computer against viruses and malware.