It can become a bit of a weird obsession when it comes to purchasing clothes for your baby, but what many parents fail to take into consideration is the functionality of the garment, rather than the visual appearance. If you are a new mum or are currently expecting a baby, it is easy to become drawn to whatever may appeal to the eye, rather than what you really need when it comes to baby clothes shopping.
Building a Perfect Wardrobe for your Baby
If you are unsure about what you should be purchasing as a new mum, here are 10 tips on how to buy baby clothes to bear in mind at your next baby-clothing shop.
1. Buy the Correct Amount
It may be tempting to buy a whole range of newborn clothes. However, it is worth mentioning that your baby won't stay newborn size for very long. Also, if your baby isn't born yet, it isn't a certainty as to what size they will be. Therefore, start off by purchasing small amounts and build on their clothing collection over a period of time.
If you are in any form of doubt, always buy larger sizing which they can grow into. Babies develop very quickly, so whatever size garment you purchase will be put to good use eventually. However, do bear in mind the seasons when buying in advance, especially if you are looking at months ahead of time.
2. Look for Soft Fabrics
Babies and children have highly sensitive skin, therefore investing in suitable materials is essential to avoid irritation. Also, as your little one will be wearing their clothing garments fairly often as a newborn, the quality of the garment is another factor to bear in mind.
Fabrics such as cotton, silk and cashmere are the most appropriate options, all of which are high quality and smooth on the skin. This factor is especially important between the ages of 6-12 months when your baby's skin is at its most sensitive.
3. Clothes that are Easy to Change
Although you cannot avoid every miniature detail when purchasing baby clothing, features such as buttons can make the changing process more difficult than necessary. Zippers and snap fastenings are perhaps the most convenient closures for a newborn baby. You may also wish to consider stretchy materials, especially around the neckline which can make it easier to slip the garment over the head without too much fuss.
4. Purchase Upmarket Brands
Purchasing items from upmarket brands would be recommended due to their durability and resale value. As mentioned previously, your baby will grow in a very short space of time, therefore if you are going to spend large amounts on clothing, it would be worth making an investment.
Inexpensive clothes from typical high-street stores don't hold their price and after a few washes, need to be thrown into the garbage. If you are on the lookout for luxury children's brands on the other hand, You can easily choose from multiple options available in the market.
You may be a little strapped for cash but have the desire to own a luxury clothing item for your little one. If so, one top tip would be to invest in a coat or dress, which can be worn out or for special occasions, rather than a baby grow which is more likely to get spoiled.
5. Select the Right Size
It is important to purchase clothing items that are appropriate for your baby's current size, rather than the age specified on the tag. Standard measurements usually apply, however, these are estimated at an average and do not fit all babies of the stated age.
Other influences may affect the size of your baby for example, height and weight, so make sure you inspect the individual garment and take into consideration such factors. You may find that your baby needs to size up or down from the standard measurement sizing.
6. Pick Comfortable Footwear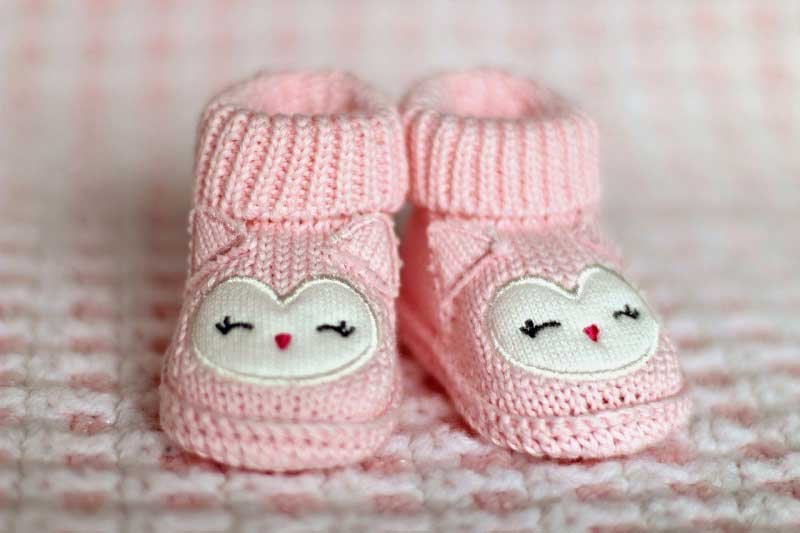 Ensuring you purchase the correct footwear for your little one is essential to their foot development. The most suitable material and an accurate fit will need to be considered when purchasing their very first pair of shoes.
Fabrics such as soft canvas and leather are ideal for newborns, a slip-resistant sole is needed for crawlers and confident little walkers will need a sturdy pair that provides the correct support. Newborns, however, need the element of flexibility and breathability within their footwear and should be secured with a safe and convenient popper or Velcro fastenings.
7. Choose the Right Baby Sleepwear
As your baby will be sleeping for most of the day, it would be best to purchase a large selection of baby grows and pajamas over other garments to start off their wardrobe. Always be certain that sleepwear is flame resistant – an element usually stated on the label. When it comes to washing their sleepwear, refrain from using fabric softener, as this can decrease the resistance ability within the garment.
8. Clothes that are Easy to Maintain
As your baby will need changing on a regular basis, it would be most convenient to choose clothing items that are suitable for machine washing. Spending precious time hand-washing and dry-cleaning garments will be of high inconvenience when you have a little one to take care of.
9. Safety First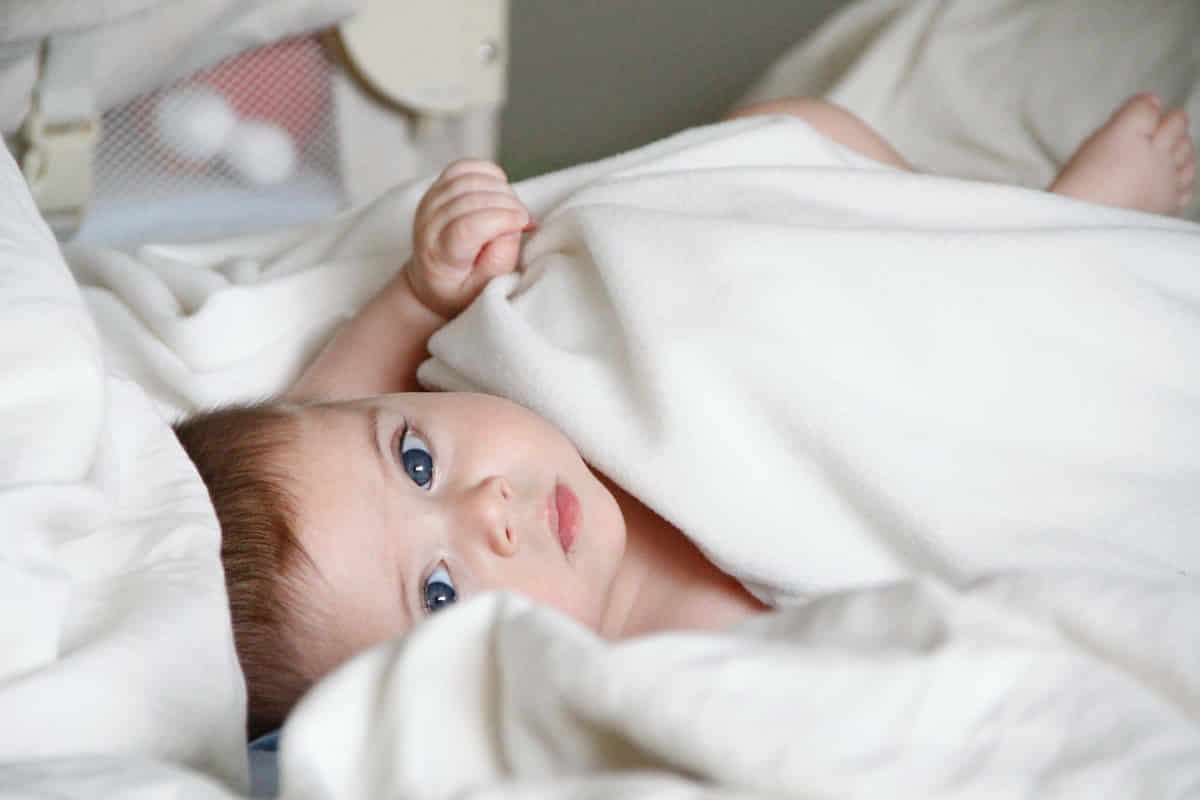 When purchasing clothing, try to avoid embroidery or embellishments of any kind, both of which may have severely dangerous impacts on your baby's skin and health. Buttons and bows, fringing and tassels, for example, are at risk of being pulled off by little fingers and placed in the mouth, therefore if you have any inclination that they may be coming loose, aim to remove them with immediate effect.
10. Buying Online is the Way Forward
Unlike shopping for your baby's clothing in a store, choosing to shop online gives you the freedom to research each product and their materials before making a purchase. Well-known brands should include all the necessary facts in terms of compositions and detailing, so you can be sure of what you are spending your cash on.