When it comes to arranging your funeral, you'll want to consider what's right for you. The type of ceremony you choose can depend on your beliefs, the wishes of your family, or even your financial circumstance. Cremation and burials are the two most common forms of death arrangements. Still, often people don't consider all of the differences, so they end up picking burials because it's what happens automatically.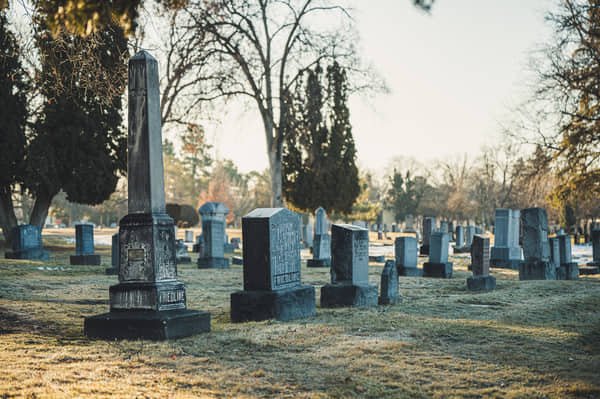 For most people, the two main options are cremation vs burial. There are pros and cons to both methods with an informative guide to help you decide for your loved ones. But which is the right choice for you?
Embalming and the Environment
Cremation uses less energy than traditional embalming and burial preparation methods it also emits far fewer toxins into the environment. It does not require the use of a coffin or burial vault, which are both typically made of harmful materials like concrete and metal. Cremated remains can be scattered or buried in a natural setting, without a headstone or grave marker.
Of course, cremation services are not the only eco-friendly option for disposing of a loved one's remains. Traditional burial services can also be performed in an environmentally responsible way for many modern cemeteries offer green burial options, which don't use harmful chemicals or concrete vaults. Green burial sites also typically encourage the use of native plants and trees, which can help support local ecosystems.
Hand-Picked Content: Secure a Pollution-Free Environment in Your Factory
Understanding the Costs Of Cremation vs Burial
The cost of cremation is usually less than the cost of burial because you do not need to buy a casket or pay for a cemetery plot. Cremation also offers more flexibility in terms of timing and location. You can have a memorial service at any time and in any place, at your preferred hours.
Burial also has its own set of costs, which can include the purchase of a burial casket at headstones from Memorials.com, a headstone or marker, and the cost of digging a grave. In addition, you will need to arrange for transportation of the body to the cemetery.
Religious Beliefs
Some religions, like Christianity, believe that the body must be buried in order to resurrect. Others, like Buddhism, advocate for cremation because it is seen as releasing the soul from the body. Ultimately, it is up to the individual to decide what they believe and what they want to do with their body after death.
Pros and Cons of Both
There are pros and cons to both of them, and the decision of which to choose is a personal one. If you are unsure which is right for you, consider talking to a funeral director to get more information. Cremation vs burial have their own significance and it is up to the individual to decide what is best for them factor in when making their decision.
When the time does come to make the decision about a loved one, you will want to make sure you are prepared. This article can help you to guide through the process and remove some of the stress you may be feeling. You can also find additional information online at our website.