Finding your own style is not easy, but once found, it brings complete happiness. It gives you self confidence, always

Yves Saint Laurent
In a world thriving on competition and survival of the fittest, everyone wants to be at the top of everything. Many of them are aware of the fact that the ability to touch the skies and rule the world is inextricably linked to one's confidence and self-esteem. Only a few of them know the secret to healthy self-esteem.
Fashion is the armor to survive the reality of everyday life

Bill Cunningham
Seven years ago, professors Adam D Galinsky and Adam Hajo wrote about 'enclothed cognition' in the Journal of Experimental Social Psychology to describe the relationship between fashion and self-esteem. In their hypothesis, the researchers used a doctor's lab coat and a painter's coat. The group of people who wore the doctor's coat exuded high levels of attentiveness and carefulness while the ones in the painter's coat did not.
This experiment is just one of the many that scientists and even psychologists have used to prove that how you dress and your self-esteem are directly related. The question, therefore, is how dressing affects your attitude and confidence?
A 2014 survey by KIA outlined that when men wear a power suit and have a clean shave, it boosts their confidence. The trick is to know what fashion style would work best with you. If you are a jeans person, you can get a massive boost in confidence by doing a little homework on how to dress up jeans. You can even maximize the workout performance by looking good while sweating it out in the gym.
1. Fashion and What it Entails
Fashion is all about incorporating style into your clothing and overall look, with an artistic touch. When you hear the word fashion, your mind immediately conjures up images of flowy dresses, pricey high heels and designer leather bags.
Fashion is, however, everything from clothing to footwear to body posture to hairstyling and makeup, in fact, fashion is a way of life. Contrary to popular belief, Fashion doesn't always have to be expensive, it is a matter of taste and creativity, you can look classy while being thrifty.
Now that we have a thorough understanding of what fashion is, let us look at how it relates to a greater sense of self-worth and self-acceptance.
2. Dressing has the Power to Make you Feel Good about Yourself
Self-perception entails a mental image of how a person thinks of himself in his own eyes. Wearing the right outfit and making wise clothing choices can make a significant difference in how you perceive yourself. When you put on your favorite shirt with matching loafers, you feel more confident throughout the day because your mind perceives you to be socially presentable.
Fashion helps you bring out the hidden confidence in you and puts it on display for everyone, including yourself, to see and admire. It's all about snagging the right fashion spot to elevate your self-esteem and body image without too much diligence.
Nowadays, fashion is more random! The brands that offer stylish apparel, elegance, and show spunk, rule the style stereotype. Pick your clothes wisely! Tap into your fashion ingenuity and rock your body image like no other.
3. Exuding Fashion and Style through Strong Body Postures
Just like I said before when it comes to fashion, it is not only about clothing, even your body posture plays a major role in fashion and style.
The psychologist Amy Cuddy suggests, that our body language governs how we think and feel about ourselves. She talks about power pose impact and how expansive, high power postures make us feel more in authority and power, boosting our self-esteem. That is why when a model walks down a runway she exudes an aura of power and confidence that she derives from powerful fashion postures.
Next time you want to feel confident in a social setup, try bringing your feet slightly apart, chin tilted upwards, hands on your hips and taking up a considerable amount of physical space. This will not only act to boost your self-esteem but will also reduce your stress hormone levels.
4. Your Fashion Sense can Help you in Shaping your Public Image to your Liking
Just as Les Gebin said;
To a great extent, we control other people's opinion of us
The way you style or dress gives you the power to decide how others see you or create a perception about you.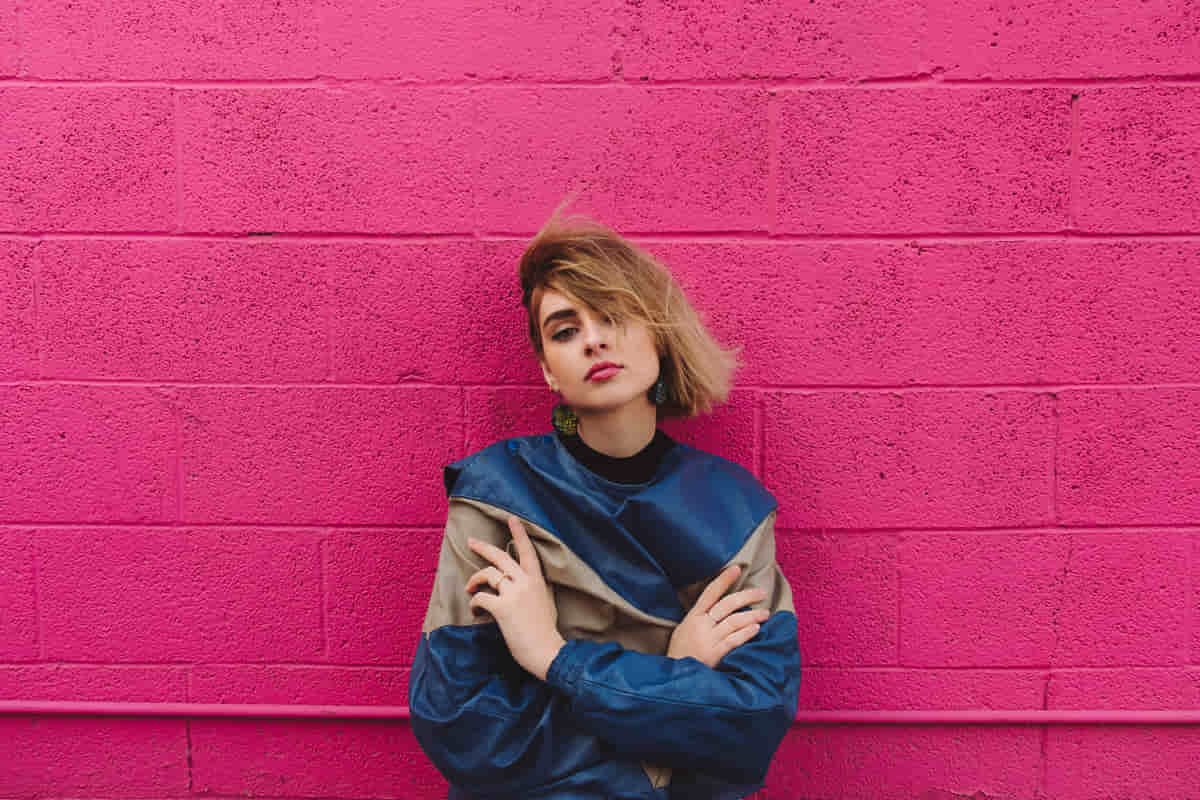 According to a study, a leader's style of attire can help him gain approval from his followers. Why is it so? Because a leader displaying sophistication through non-verbal cues such as dressing assures his audience that he can handle their problems with the same class and sophistication. In the same manner, our dressing can be a good representation of our potential and personality, helping us in our interaction with others. That is why Judith Rasband said;
The way we dress affects the way we think, the way we feel, the way we act and the way others react to us
Clothes, like people, have personalities that we can use to complement our own. Each design element such as the colors, the fabric, and the shape, defines a particular aspect and perception. All these create a specific standard that relates to our personal fashion sense and style statement.
For example, when you wear a black silk dress, it exudes panache, sophistication, elegance, and power. Also, the fabric specifically indicates qualities like opulence and luxury. That's how your dressing becomes an introduction of your elegance and power, enhancing your image in front of others.
5. Dressing Affects how Productive you will be Throughout the Day
You can have anything you want if you dress for it

– Edith Head
The specific dress code at a college or office exists for a reason; what we wear transforms us into that persona, increasing our effectiveness as well as smartness in that role. If you put on an apron, your mind immediately goes to cooking. Your negotiation skills significantly improve if you close a business deal while wearing a power suit.
Another recent example is the floral prints that most of us prefer in our designs. These are associated with the free-spirited street style or boho aura. According to a study conducted by Professor Karen Pine, such an outfit or fashion accessory will not only boost your self-esteem but will also infuse productivity in your everyday life.
6. Dressing Style can Change your Vibe, Mood and Energy
Wearing a red flowery skirt or a bright orange scarf can charge you up in seconds and take you from drab to daring. In holistic medicine, colors are used to promote healing and this technique is called chromotherapy. Similarly, introducing bright and fun colors through fashion and attire styling can be a form of mood meditation.
Wearing bright colors and fabulous accessories can put you in a happy mood, think of it as fashion Prozac

– Collene ­­­­­­Kennedy
So when you have to go to a party but somehow you are running short of the energy and mood to do so, just let your colorful fashion side take over and everything will be fine.
The truth is, even a single piece of clothing has the power to make you feel happy about yourself. However, you have to accompany that fashion sense with the right posture and the right attitude for a full effect.