For many people, putting in the extra work to get their bodies looking good is a top priority. Luckily, with the right knowledge and workout gear, there are many ways that this can be accomplished.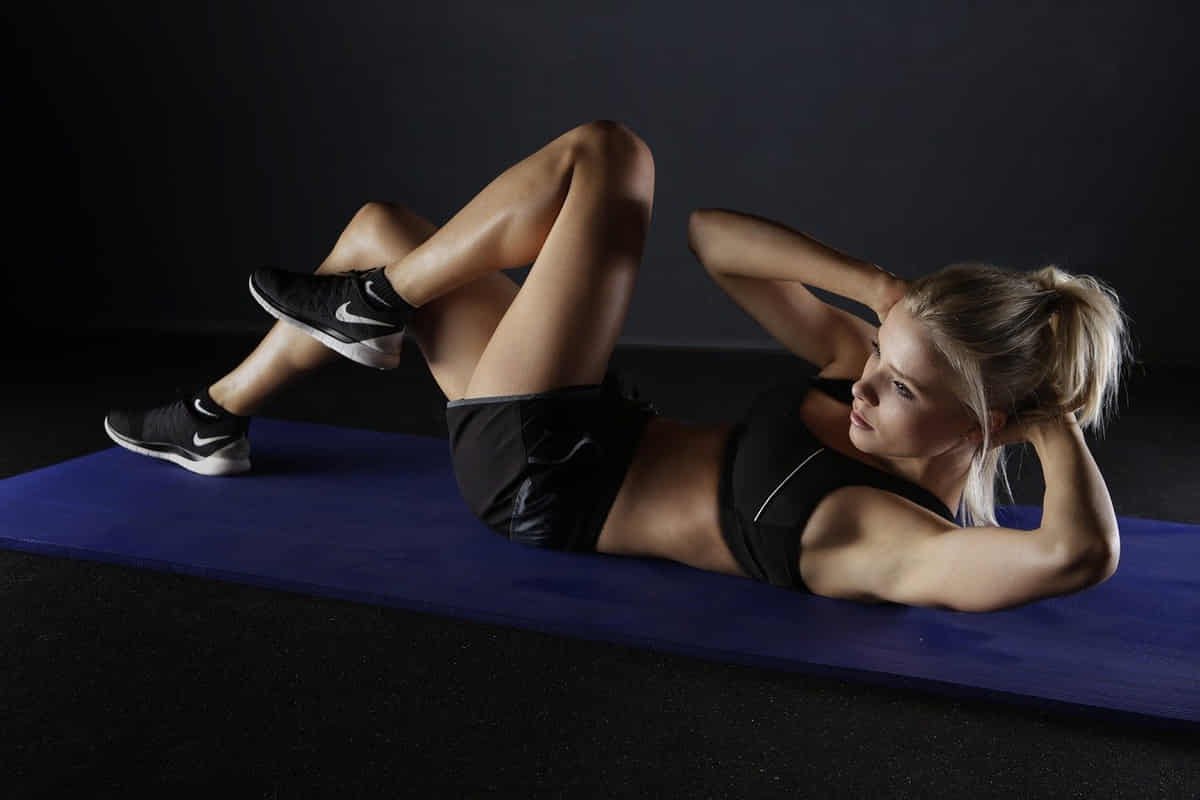 Wearing a dress that makes you feel good will naturally have a positive effect on how other people treat you. Whether they're aware of it or not. So don't be afraid to experiment with what clothes make you feel fabulous in the gym.
How to Find The Right Gear for the Best Workout Experience
While there are no shortcuts when it comes to looking good, getting the right gear is key. This means that you should look out for higher-quality workout gear, as this will help you to avoid the common pitfalls such as itchy fabrics or sweat-soaking materials.
Higher-quality workout products and clothes are normally more expensive but usually deliver a better workout experience and way more style points. If you want to look good at the gym, investing in quality workout gear is a must.
Fashionable Ways to Look Good at the Gym
This article will explore how to make your workout clothes fashionable and stylish so that you can look good as you sweat through them!
Be Confident in your Skin
You can cut an appealing figure in the gym if you are comfortable in your skin. It does not matter what your body type is, make sure you are comfortable with anything. Carry yourself around with confidence and grace and that will eventually make all the difference. Also, make sure that you are laced with comfortable undergarments.
Don't be afraid to make Bold Choices
If you have always been proud of your body and the work you put in at the gym, why not bring attention to everything you've accomplished? You could dress in a way that enhances specific parts of your body.
Wear clothes that show precisely what you want and stand out with highly bold colors. Don't be afraid to wear something eye-catching and funky like hot pink or neon green.
Don't Put T-Shirts over Tank Tops
It's pretty simple. We don't like gym tank tops – or something similar. Why? For starters, they're not very durable. And who wants to be a walking billboard on their trip to the gym?
It's rather annoying when folks in your general area catch you mid-squat with one of them poking into you from behind. We get it, there are some fantastic designs out there–but still, we say, nothing is worth that kind; of irritation. Also, remember that fashion boosts your self-esteem and the right fashion is of utmost importance.
Carry a Statement Bag That Matches Your Outfit
Bringing a bag to the gym is an underrated way to boost confidence. For many, it's just too hard to drag ourselves out of bed and into something that feels like punishment, whether because our home gym isn't up to par or we don't find working out fun.
You need to avoid carrying around a boring bag. Instead, opt for a statement piece that will compliment your outfit. The right backpack will allow you to carry all the things you need without looking too bulky or feeling too heavy.
A designer purse is optimal, but if you are on a budget, looking at some more affordable options can get the job done just as well!
A Gym Water Bottle is Necessary
Stay hydrated with a water bottle and look lively. It's essential to stay hydrated, especially when you're at the gym.
The water not only helps your body cool down during high-intensity workouts but also makes you look fresh, healthy and strong. This is the most underestimated way to look good in the gym.
Cut Down the Accessories
You might have the best taste in fashion with all the ribbons, necklaces, rings, bracelets, etc. You love dressing up like a princess or a queen. But sadly, the gym is not an appropriate place to show off your unrivaled taste in fashion because of several reasons.
One being it distracts others from their workouts, and you don't want to carry out your exercises with all those awkward stares, do you? Instead, bring as many accessories down to a minimum- it will be better if you wear sweatpants anyway.
Select the Proper Footwear
Wearing the perfect workout outfit but failing to combine it with the appropriate footwear can ruin everything. Consequently, pay close attention to your footwear. If you prefer weight-lifting exercises, go for flat-soled shoes with a robust and stable foundation.
Trainers, on the other hand, are also quite comfy. Sneakers may be more fashionable for a casual day at the gym. However, it would be best if you thought about your comfort.
Socks in White or Brown are a Good Choice
Neon and vividly colored athletic socks are plenty on the market. Some are even designed to look like the gym tops and pants that sports companies sell.
We recommend sticking with basic brown or white socks. There are no complex rules in this situation. You might use soft, delicate hues that you like. However, avoid wearing black. Yes, it's universal, but it can be too hot to wear these in the summer, and they'll ruin the atmosphere of your soft, lovely gym outfits. Custom dad hats are a good choice to go along with socks.
Always have a Towel with You
We've talked a lot about not sweating. And this suggestion is no exception. At the very least, you should bring two towels to the gym. One for wiping away sweat and another for the shower. It also aids in the preservation of sanitary conditions.
Dress Minimalistic
If you are trying to look fashionable at the gym, you need to go with a minimalist style that is appropriate for movement. This means that you should wear only items that serve a purpose and not items with excessive detailing or edgy cuts.
While styles come and go, the essential thing to remember when picking workout clothes is to wear something that makes you feel entirely at ease. If you're not fully convinced after trying it on in the store, don't buy it. Also, select clothing that compliments your body type, isn't too tight or baggy and highlights the areas of your body you're pleased with.
You are going to sweat and move around in your workout clothes, so you need to make sure that your clothing is functional and can handle the wear and tear of a good workout session. If you are having difficulty finding them in the nearest store, you can easily order online.
Invest in Athletic Clothing
When it comes to working out on the regular, it is important for your clothes to be made of high-quality athletic material. This is not only for the performance of the clothing but also for its long-term durability. If your workout clothes start falling apart, it will make you feel like you have to replace them every time you work out.
So, if your clothes are not made of high-quality materials that can stand the test of time, it may be time to invest in something new. Choose the clothes composed of lightweight, breathable fabrics like polyester, nylon, and spandex, which will drain sweat away from your skin.
Sweat patches aren't the most flattering addition to any clothing, but they're easy to prevent. In addition to applying deodorant before your workout, stop wearing cotton if you're going for a run or intensive training, as the fabric will retain heat and moisture and stick to your skin.
Natural Makeup is Preferable
While many women believe that working out without any makeup is the surest option, others of us need a little additional confidence to motivate us. A tiny layer of moisturizer or mineral makeup will give you a perfect yet fresh-faced complexion.
Mineral makeup is especially beneficial for oily or acne-prone skin since it reduces shine and provides coverage without clogging pores. Use it with mascara and eyeliner, and tinted lip balm for a natural appearance.
Maintain Appropriate Form
No matter how handsome you are on the outside, you will appear to be a gym rookie if you perform exercises incorrectly.
Practicing poor form can be dangerous, resulting in long-term injury. To avoid this, make sure you perform each exercise with proper form and posture. Speak to a gym employee if you're unclear about how to do a particular activity safely.
Here are a few basic form and posture recommendations to get you started:
Employ only as much load as you can lift and drop easily.
When standing, sitting, or moving, maintain an erect, upright posture, but don't lock your legs.
Don't haste or push yourself over your breaking point.
Avoid a slumped or bowed neck and back posture, especially while exercising these muscles.
Conclusion
If you don't carry yourself with confidence, you won't get very far. Although, the gym is a place to stay in shape still it can be a fashionable haven as well. There is always a way to look at the gym even and we have discussed some.