Did you know that there are now more than 70 million cryptocurrency wallets across the globe? Trading with cryptocurrencies is one of the quickest and most effective ways to grow your wealth and diversify your crypto trading portfolio. There are a number of things that you can do as an investor to improve crypto trading strategies, like explore each crypto trading platform.
If you're focused on boosting your crypto trading profits then there are certain actions that you need to take. The good news is that you've come to the right place to learn about the things you should do in order to improve crypto trading strategies. Keep reading this article to learn some helpful crypto trading tips today!
Primary Research
If you want to make the most out of trading then make sure to do the homework first. It is one of the most important crypto trading strategies that most users ignore. If you want to be a trading expert then make sure to do the primary research and find the value of the cryptocurrencies you're going to purchase. With the primary research, we meant to stay updated about all the latest crypto news, the value of the assets, research on the cryptocurrencies you want to invest and so on.
Avoid Pump Groups
Pump groups might seem like a great idea from the outside looking in, but they often result in scams and waste of your money. Your best bet for becoming a successful crypto trader is to come up with your own sound strategies rather than falling into a group-think mentality.
You can't rely on the artificial boost in wealth to these currencies as a legitimate way to make money. You're better off speculating and understanding the market if you're going to start trading with cryptocurrencies.
Diversify Your Portfolio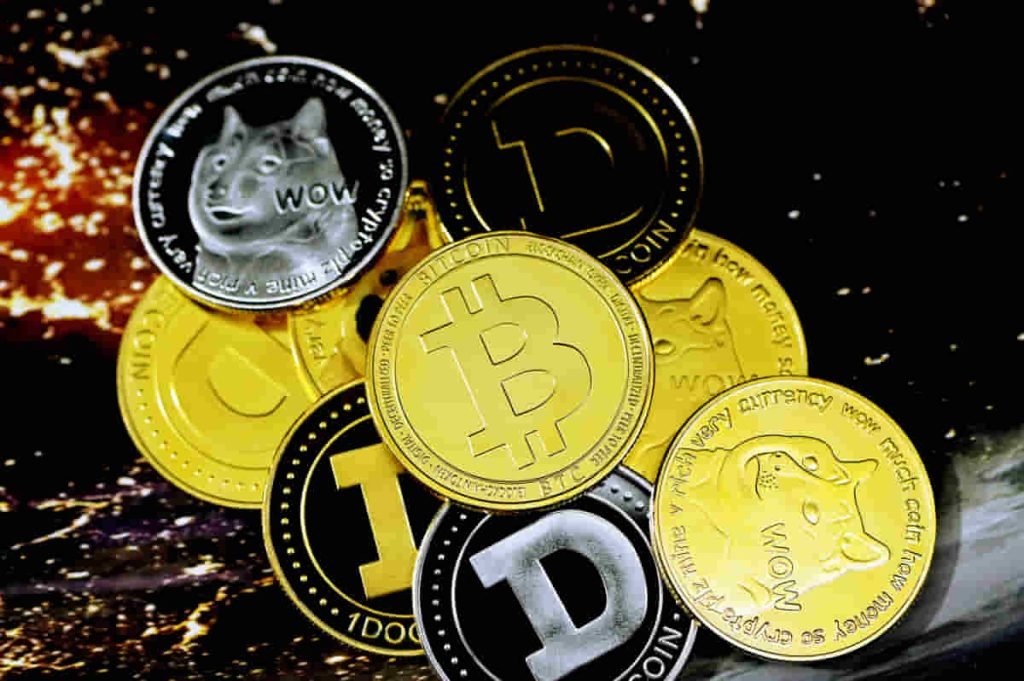 It is also a big mistake to put all of your wealth into one type of cryptocurrency. Crypto is famous for its volatility and the last thing that you want is to invest tens of thousands of dollars into a cryptocurrency only for the bottom to fall out of its value. You're better off spreading that capital to multiple types of coins to hedge against that volatility.
Avoid Social Media Hypes
Never rely on the hypes on social media and do whatever you feel better. These days mostly the new investors believe in everything they see on social media and their decisions rely on the crypto news on social media so they end up having losses. Always remember one thing your investment, buying, or selling shouldn't be based on the social media hypes. Make wise decisions according to the strategy you've planned instead of relying on what social media users recommend you. Honestly, nowadays digital currency is in the spotlight and the chances of false news are more than ever so be careful before believing anything.
Be Patient
After making a purchase, just stay patient. In other words, I'd say after buying just forgets what you've in the wallet instead of poking your nose in it again and again. It is one of the best crypto trading strategies which help you to get a reward at right time. Most people want to multiply their gain x 100 within a week or months but honestly, the ones who earn billions or millions from digital currency have waited for 7 to 8 years.
Crypto trading is more like slow and steady wins the race so do not rush to get the profit within days otherwise you'll end up facing failure. Just make the investments little by little, start it from the lower price, and increase it gradually. Stay patient, make your move, and wait to get the reward. Checking the market every day puts you on an emotional roller-coaster and most people lose hope within days so instead of giving up, be determined and wait for the right time.
Learn About Coins
One should know what they're investing in before diving into the world of crypto. By that I mean, you should get enough knowledge about each coin, their market value, the interest of people, and then make your move. Let's suppose you want to invest in any coin then ask yourself first if this project is something people will want or interact more with within the coming days? Will people buy it in the future? If the answer is yes, then go for it.
Bitcoin is more like gold and silver because it has a store value, while Ethereum is useful in smart contracts. Similarly, there are so many cryptocurrencies out there with so much hype, no such utility but still able to provide you excellent profit. However, one has to make the right investment, informed decision instead of getting lost in the hype.
Safety First
You need to be extra careful when you first start looking at your digital wallet options and the crypto trading platform that you use. Do your research and join forums to get the truth behind which platforms are the safest and the most secure. You don't want to dive in without doing research and finding the most secure and reputable options.
Learn from Experts
If you know any experts then try to pick their brain and understand the things that they look for in the market when they're making moves and investing in different currencies. You can add to and amend your own investment strategy by combining your strengths with the things that work for them.
Make Moves to Improve Crypto Trading Strategies Today
The biggest key to success with investing in crypto today is learning how to improve crypto trading strategies. Avoid pump and dump groups at all costs as that will only give you minuscule gains, and make sure that you're always using secure digital wallets and crypto trading platforms. Most of all, take the time to do your own research.