Every vehicle we see on the road begins life after years of research & development and road testing in different conditions. Automakers spend millions of dollars in their pursuit of making a good-looking, comfortable, practical, powerful, and safe car. However, it is not enough for some car enthusiasts. They want to customize their rides by improving their power output, handling, exterior & interior looks, and so on. While you can customize almost every vehicle, some are easier to alter. Today's post is just about those best cars to modify.
The best tuner cars are the ones that you can modify with ease. Remember, not every vehicle can handle a considerable power bump, and specific hardware and software installations forbid you to make certain changes. For instance, increasing the speed of a naturally-aspirated car can be challenging without installing costly kits.
What is a Tuner Car?
A tuner car is primarily one that you can modify specifically to increase its power output and speed. However, tuning companies do not just alter a car's engine performance, suspension, and handling; they also make cosmetic changes to improve the vehicle's aerodynamics and looks. Tuner cars can be modified to deliver double or triple their stock power.
Coolest Cars to Modify for Motorheads
We have compiled a list of the ten best tuner cars, including both old and new models.
1. Toyota Supra MK-IV
The Supra MK-IV is a tuner's paradise, and that's why we cannot find many of them in their stock form. It is basically a blank canvas, allowing you to change its styling and update its power at will. It does not matter if you want bizarre changes or a few delicate alterations; the options are endless.
Seeing the high demand, aftermarket part firms such as Rocket Bunny, Veilside, and TRD have started creating complete body kits and separate components for this sports car. Tuners are even modifying the new fifth-generation Supra, considering its rich customization history.
For tuners, the best MK4 models are turbocharged Supras. You can easily tune them even to create four-figure power output. When the MK4 came, it was so fast it could rival the supercars of its time. A part of the reason for its fame is its appearance in the F&F movie, where it sported orange paint and a bottle of nitric oxide to boost its speed.
2. Nissan Skyline GTR R34
The Skyline GTR started life in 1969 and revived in 1989 as R32, which won various race competitions. The R34 is the successor of R32, nicknamed "Godzilla Returns" by the Australian motoring publication Wheels. During real-world testing, the Nissan Skyline GTR R34 accelerated from 0 to 62 mph (0 to 100 km/h) in just 4.4 seconds and was regarded as one of the quickest accelerating production cars of its time.
Knowing the tuning potential of the GT-Rs RB26 straight-six, many tuners started extracting insane power from it. Just like Toyota's 2JZ engine, the RB26 received colossal aftermarket support. It is the reason the modified GT-Rs are now more commonplace than the original ones. Some tuners even extracted up to 1600 horsepower from this machine, though 650+ hp is something anyone can achieve through minor upgrades.
Remember, Nissan only developed the Skyline GTR in Japan and exported it to select markets such as Hong Kong, Singapore, Australia, and New Zealand. The UK also received it in the used form in 1997.
3. Toyota GT86 / Subaru BRZ
The twin sports cars, the Toyota GT86 and the Subaru BRZ hit the US roads a decade back and won hearts straight away. The rear-wheel-drive manual car was built mainly to have fun on the road. A slightly modest appearance and engine output attracted enthusiasts and made it one of the best cars to mod.
Add a pair of stickier tires and a powerplant remap, consulting with an expert tuner who might suggest a supercharger and track-tuned suspension upgrades. The new Toyota GR86 comes with lots of improvements, but it still is one of the best cars to customize.
4. Mitsubishi Lancer Evolution
Are you looking for one of the easiest cars to modify? The circuit racing lifeblood of the 90s-2000s, the Mitsubishi Lancer Evo is the perfect fit. For inexpensive builds, go for older models such as the 2003 Evo, which you might be able to get for just around $5,000.
If you love to increase its speed and are ready to exercise your car modding skills on your racecar, the Evo could be ideal to start your first DIY tuning project. The good thing about this project would be the support you could get from the modding community.
5. Ford Fusion
The midsize Ford Fusion sedan came in 2006 and impressed both critics and tuning fans. One particular reason for its fame among tuners was the availability of a broad range of products to boost its styling, drivability, handling, and performance.
A few of the Ford Fusion performance mods you can carry out include internal engine modifications, low-mass flywheel, forced induction upgrades, remaps, brake mods, and so on. Besides, there are handling and tuning mods as well as body kits, new head- & taillights, spoilers, wind deflectors, roof racks, bike racks, mud flaps, etc. Similarly, you can change and update a lot inside by adding new floor mats, seat covers, shift knobs, pedals, cargo liners, etc.
6. Honda S2000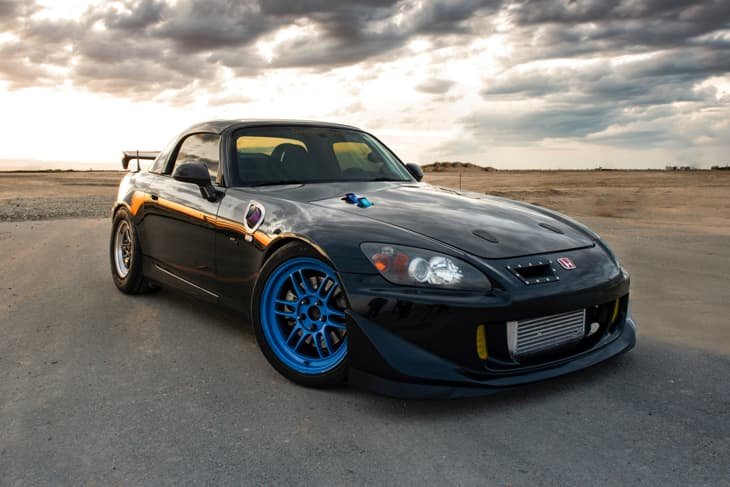 Honda axed the production of the S2000 in 2009, but that didn't stop tuners from modifying this piece of art. A part of its appeal is the traditional mechanical design that is hard to find. Yes, the high-revolution naturally aspirated engine isn't easy to upgrade, but you can still go for various suspension and cosmetic changes.
There are plenty of carbon fiber aero kits and new exhaust systems you can add to make it one of the best modable cars.
7. Chevrolet Camaro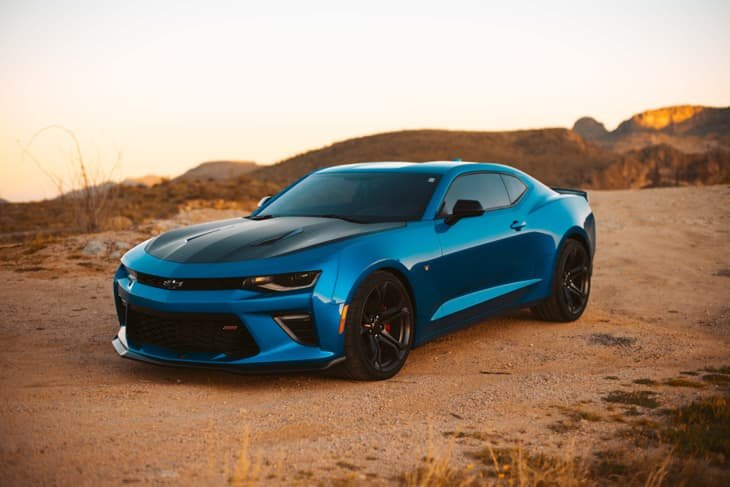 Are you craving to find one of the most reliable tuner cars from the classic American lot? The Chevrolet Camaro with the LS engine is hard to replace by any other, especially if you desire to achieve thrilling speeds. Please do not take us wrong; the Camaro is a true powerhouse, even in its standard form. However, the modifications would bring amazing results in speed and handling.
You can always go for older Camaros to save money but keep in mind to get the ones with the LS engines. The LT mills of the 90s are not that dependable.
8. Mazda MX-5 Miata
Tuner cars can be cheap, and the Mazda MX-5 is a perfect example of that. Yes, if you go for a very old Miata, it would need tender loving care and rust treatment, but it won't be hard for you to find different parts for modification.
You can easily find body kits, V8 powerplants, superchargers, and improved brakes & suspension systems. Even you can tune the MX-5 to make it a track car with a roll cage and safety support and use different methods to cut weight.
The MX-5 is one of the best cars for tuning courtesy of its rear-wheel drive, excellent weight balance, and superb handling. Yes, it does not offer insane power in stock form, but you can always upgrade that with a V6 or a V8.
9. Volkswagen Beetle
The timeless VW Beetle never came with massive power, but it is incredibly versatile. One of the most fun cars to decorate includes a 4×4 dune buggy (perfect for offroading enthusiasts). You can also modify it to make it a drag racer, a rat rod, or any other thing imaginable.
One of the reasons for its popularity for tuners is its appearance in the 'Herbie' movie series. While a copy of the film car is an excellent way to start, you can also swap the air-cooled engine with a more robust mill and add new brakes to improve the stopping power.
10. Volkswagen Golf GTI
The VW Golf GTI is one of the coolest cars to mod, thanks to a huge modding community that is always ready to assist in your modification endeavors. Besides, the old models are one of the easiest to modify, particularly for beginners. Although it is an FWD car, you can still customize it for circuit races.
The Golf is also one of the three best-selling cars in the motoring industry, only after the Corolla and F-Series. It first came in 1974 and is in its eighth generation right now, each having an extensive modding community. The older models are affordable yet sturdy and reliable.
Hand-Picked Content: Dependable and Long-Lasting | 10 Most Reliable Used Cars
The classic GTI MK1 is accessible for about half the price of the new generation. However, for the cheapest option, you should go for the MK4, which will be available for under $2,000 used.
How to Modify a Car?
The first thing you need to do before modifying your vehicle is to determine your reason for the modification. Do you want it to accelerate faster, handle tighter, and brake better than before? Or do you only want it to look different and sporty?
Remember, a big boot spoiler on an FWD hatchback will not improve its performance. In fact, it will deteriorate the vehicle's acceleration time and fuel economy. So, you should not try such modifications on a family car.
It is vital for you first to determine your budget and then devise a tuning strategy. Some modifications aren't costly, but they often have a knock-on effect, encouraging you to buy extra parts. Once you have started a tuning project, you cannot stop until it is complete. It shouldn't come as a surprise when you find you have spent much more than you intended for the modification.
While buying modification parts, you should always do extensive research on the best brands for a thorough tune-up. Read customer reviews for the car parts you want to purchase and be confident you can perform the changes yourself. However, remember some modifications should better be left to experts.