Are you ready to dive into vacation planning? Have you booked your time off work and now you're anxious to get started on the specifics? Have you also decided that the destination you'll be visiting is Asia, and this will be your first time in the region? If you've answered yes to these questions, there's no doubt you're filled with excitement for your upcoming holiday, but there is also lots to do before that point.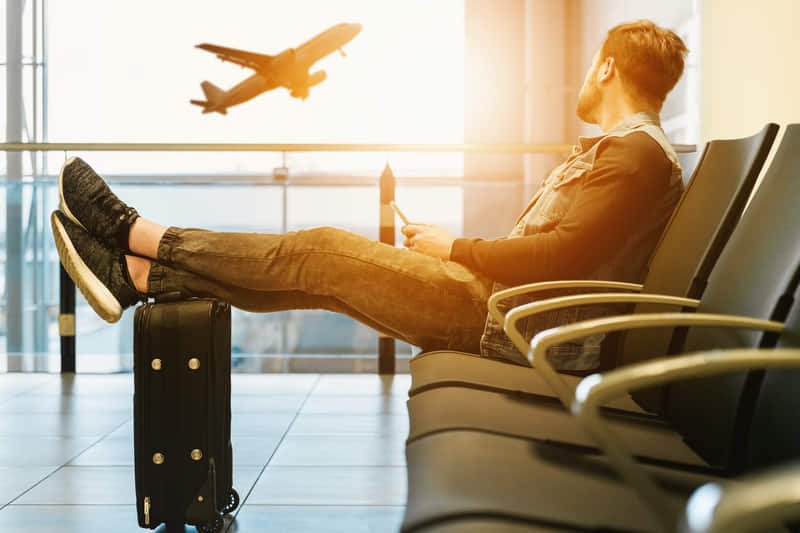 Here's a look at some of the most important things you should know before visiting Asia. These will ensure that your holiday is a huge success.
Choose an Itinerary That Works for You
Because Asia is so large and diverse, it's important to begin the planning process by asking yourself what kind of holiday you want. Do you want to travel from country to country and city to city, or do you prefer to choose one location where you'll stay for the full holiday? Both are possible and enjoyable in Asia – it comes down to what you want to see and do while on vacation.
Whether you move around or stay in one location, you shouldn't over-stuff the itinerary. Leave some flexibility so that you can still be in the moment and make snap decisions about what you feel like doing.
Some of the most popular places to visit in Asia include:
Phuket
Maldives
Bali
Tokyo
Bangkok
Chiang Mai
Seoul
Know When the Tourist Season Is
Professional travelers don't mind the throngs of tourists while on holiday, whereas others may prefer a less hectic and crowded experience. If the crowds are something you are mindful of, then it's wise to know when the tourist season is in Asia and consider avoiding the peak period. Typically the tourist season is from November to February – with January and February being the busiest months.
However, as a foreign traveler, you must also account for the seasons. You do not want to be stuck in rainfall or a snowstorm! Do research online to familiarize yourself with the weather patterns. It will result in maximum exploration.
Should You Be Concerned About the Language Barrier?
One thing that can make travelers worry is the language barrier and if they will be able to communicate well enough. A survey, carried out by booking site Hostelworld.com, found that 10% of UK adults say language barriers prevent them from traveling abroad; which could be up to five million people. That number rises among younger people aged 18-24, where 15% feel discouraged due to a lack of knowledge about the local language.
There are so many ways to get around this issue nowadays that it probably doesn't even need to register on your list of worries. One of the simplest solutions is to download a translation app to your smartphone that you can speak or type into and will offer an instant translation.
What About the Visa Requirements?
Depending on which countries you plan on visiting you may need a travel visa. Also, some places require that your passport be valid for at least six months before you visit. These are the kinds of details you need to know in advance.
Travel Vaccinations May Also be Recommended or Needed
This tip is especially important when visiting Southeast Asia as many travel vaccinations are recommended or even required. These can include vaccinations for typhoid, tetanus and more.
Suppose you are thinking of traveling to Japan. In that case, you will need chickenpox, shingles, influenza, Japanese encephalitis, hepatitis A and B, rabies, measles, and Tdap vaccines.
Remember, readers, dengue and chikungunya is very common in Singapore. Therefore, it poses a serious threat to international travelers. Always carry mosquito sprays and netting during your Singaporean trip.
South Korea has short summers and long winters. Its seasons are very diverse. Unfortunately, Malaria, Avian Influenza, and Thick-borne encephalitis are the South Korean diseases that vaccines do not prevent. Therefore, study them in detail before taking a trip.
Take Care of Your Health
Hope we didn't scare you with the vaccinations. You will not experience anything severely if precautions include staying hydrated and taking over-the-counter medicine. The most you may be diagnosed with is an upset stomach or traveler's fatigue from hiking or walking all day.
However, severe illnesses will not surface immediately. Therefore, if you start feeling unwell within a year after returning from the trip, you may want to share your travel history with the doctor.
Don't Forget Travel Insurance
The final tip is to make sure that you purchase travel insurance so that you're covered should anything unexpected occur. Most reputable providers should offer a single trip holiday insurance policy that will have all the important elements that travelers need to look for. This includes such coverage as baggage claims, cancellation, lost or stolen cash, having to end the holiday abruptly, and medical expenses. It also offers COVID-19 cover for added peace of mind.
Curious about who should get travel insurance? The answer is simple – everyone. If you plan on traveling, you need travel insurance.
Set a Budget for Food and Accommodation
You can survive the entire day for only $20 in some South Asian countries. However, the little amount carries basic accommodation and eating street food. You will also have to travel in non-AC public transport, which makes the commute unbreathable if you are traveling in summer or monsoon months.
Speaking of street food, these are inexpensive yet delicious options to try the local delicacies. You will find them at the mall or by the roadside. The nightlife in Asian countries revolves around food. Are you ready to devour a whole chicken marinating in spice rub cooked on an open flame?
The Airplane on the Tarmac Awaits You!
There you have it—your complete guide to travel to Asia. By keeping these tips and advice in mind, you'll be able to book the perfect trip to Asia that is everything you hoped and imagined it would be.
We suggest browsing through hotels, accommodation, and reserving hostels. Furthermore, you can also compare flights to save money on airfare. Look into traveler's insurance too. It's all about planning an enjoyable and safe trip.
Happy Traveling!